×
OMPS/NP NPP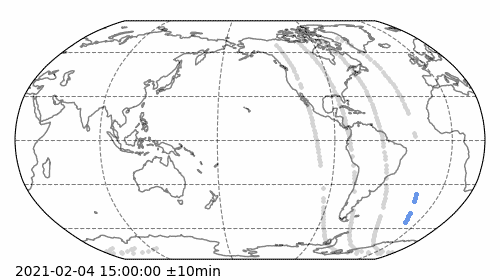 The advanced Ozone Mapping and Profiler Suite (OMPS) tracks the health of the ozone layer and measures the concentration of ozone in the Earth's atmosphere.
OMPS consists of three spectrometers: a downward-looking nadir mapper, nadir profiler and limb profiler. The entire OMPS suite, OMPS-Nadir (OMPS-N) and OMPS-Limb (OMPS-L), currently fly on board the Suomi NPP spacecraft.
https://www.jpss.noaa.gov/omps.html https://www.ospo.noaa.gov/Operations/SNPP/omps.html
JEDI HofX
For each variable and/or satellite channel, shown are the observation counts (left), O-B RMSD (center), and O-B bias (right).
Click on any variable name below to expand and view the plots.
integrated_layer_ozone_in_air