×
GNSS-RO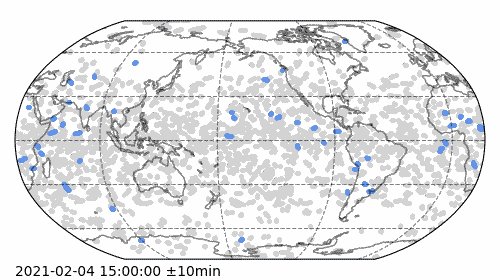 The Radio Occultation (RO) instrument is a passive instrument measuring the time variation of the excess path length of Global Navigation Satellite System (GNSS) signals as they are occulted by the atmosphere.
The JEDI UFO system has multiple observation operators with differing implementations that can be compared on the same observation data. Additionally satellites can be grouped by mission for comparison across operators.
The source for the GNSSRO data is the NCEP NOMADS system GDAS BUFR data converted to IODA format by the IODA-converters.
JEDI HofX
For each variable and/or satellite channel, shown are the observation counts (left), O-B RMSD (center), and O-B bias (right).
Click on any variable name below to expand and view the plots.
bending_angle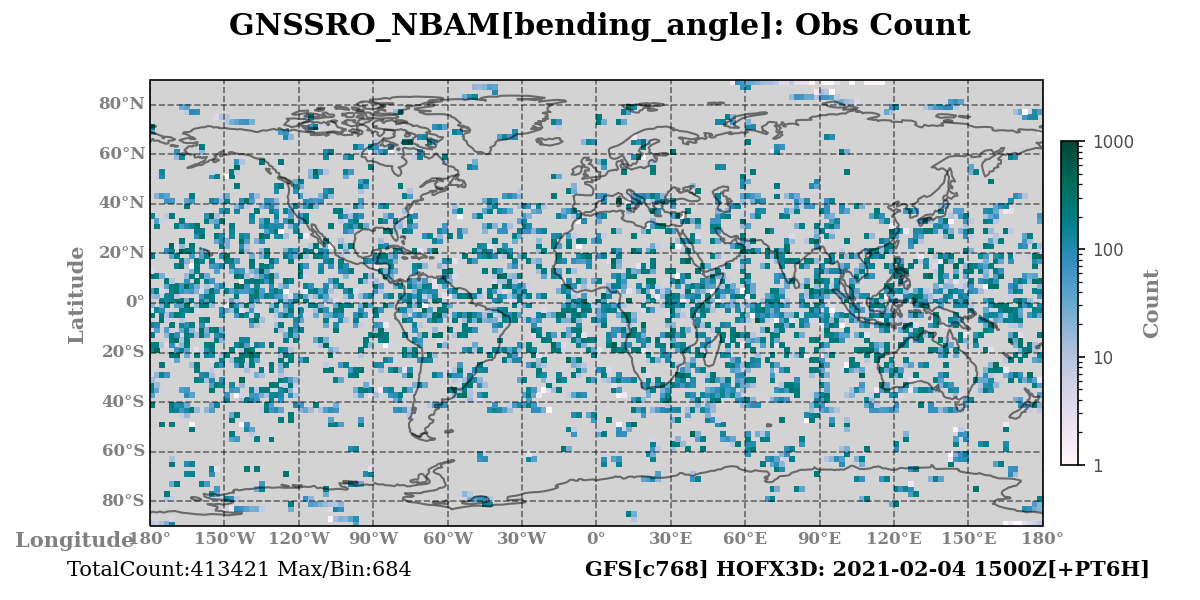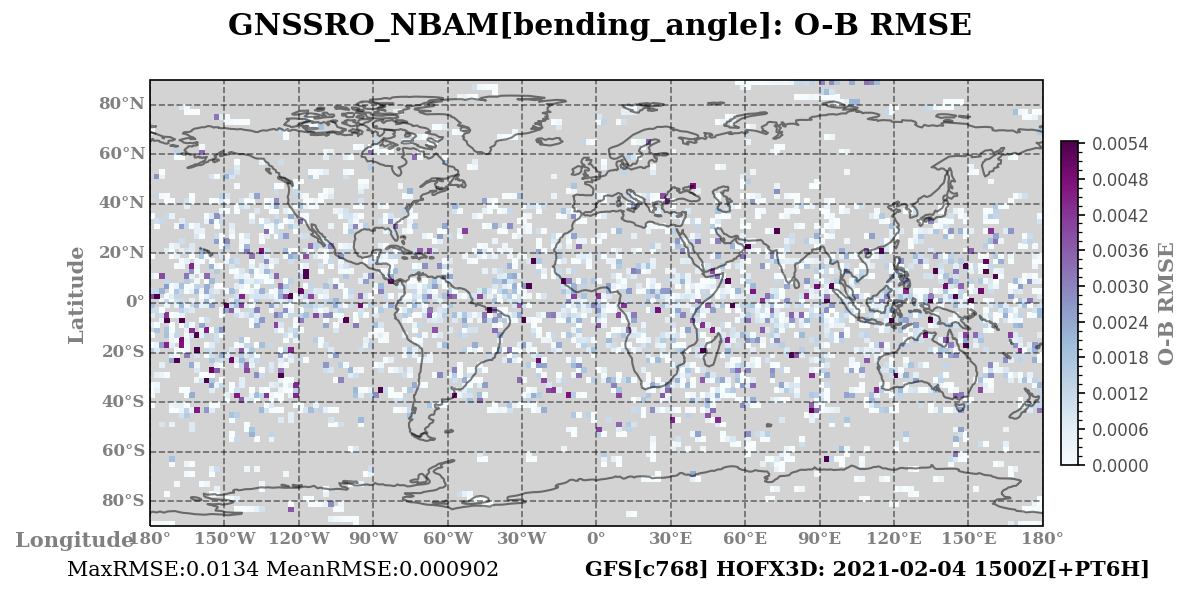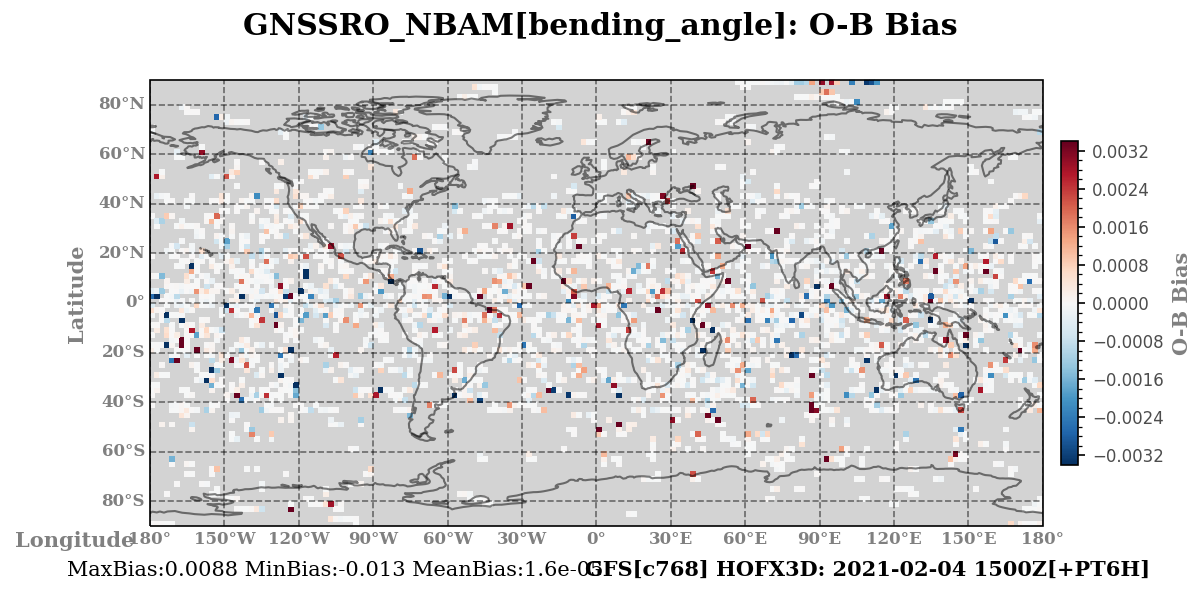 Per-mission observation locations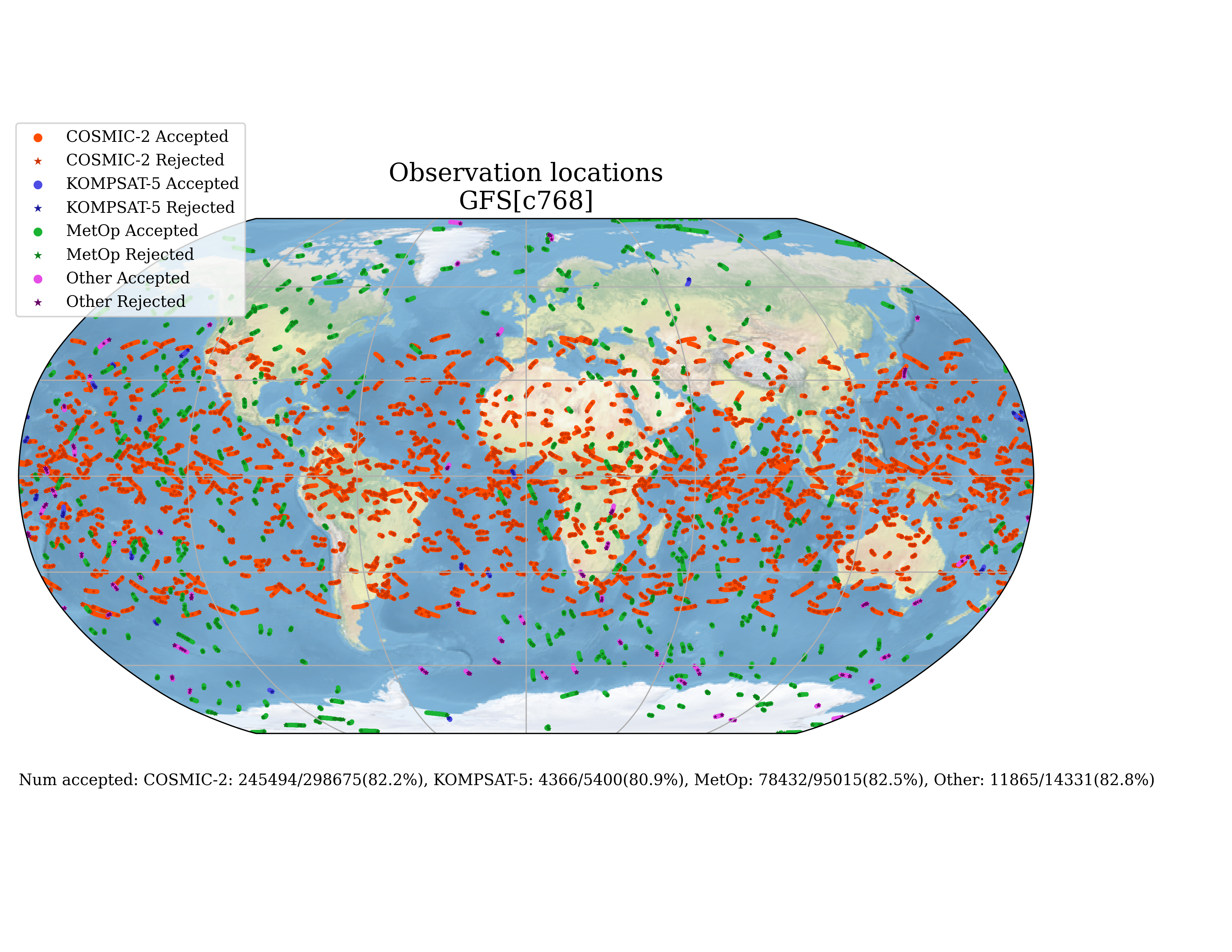 Per-mission multi-operator comparison
cosmic-2
kompsat-5
metop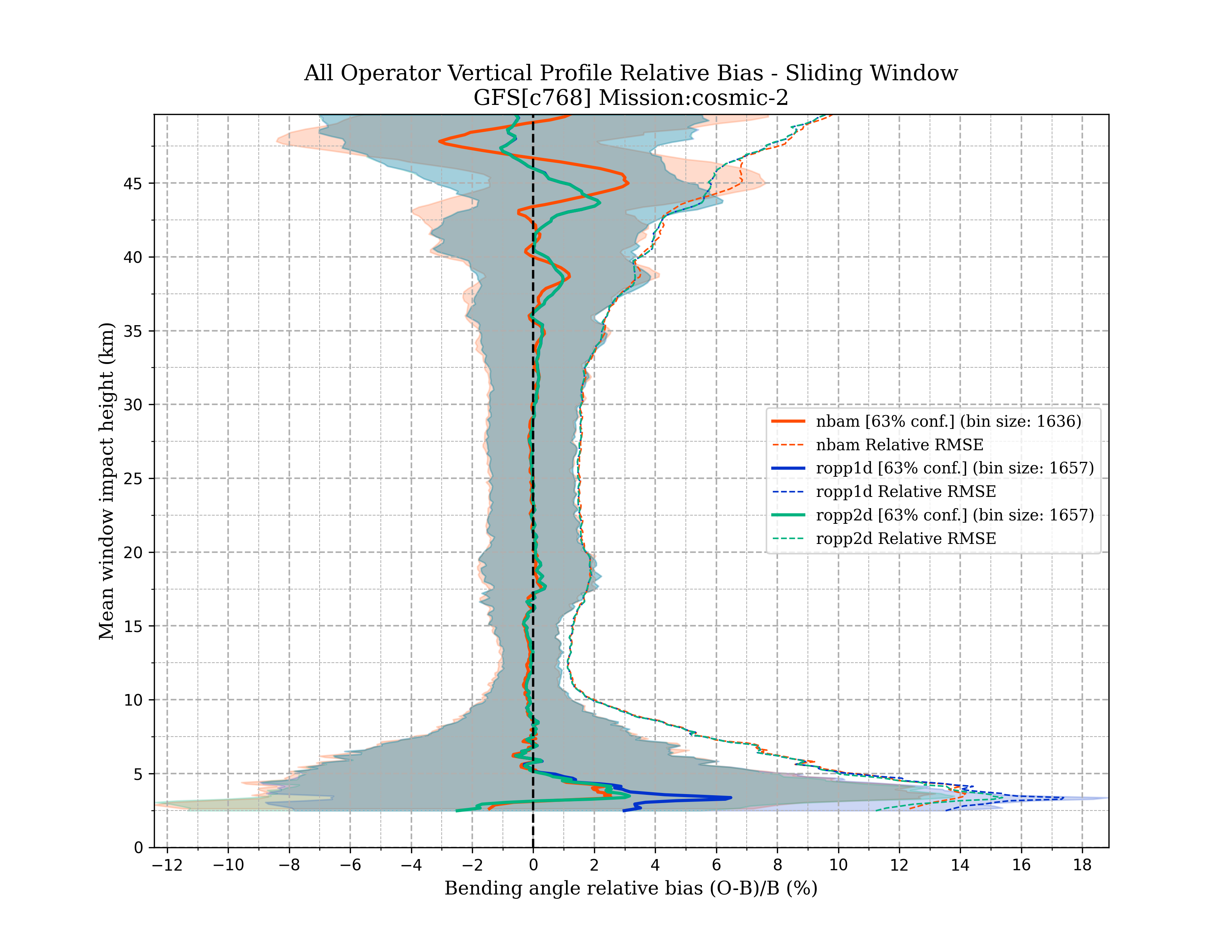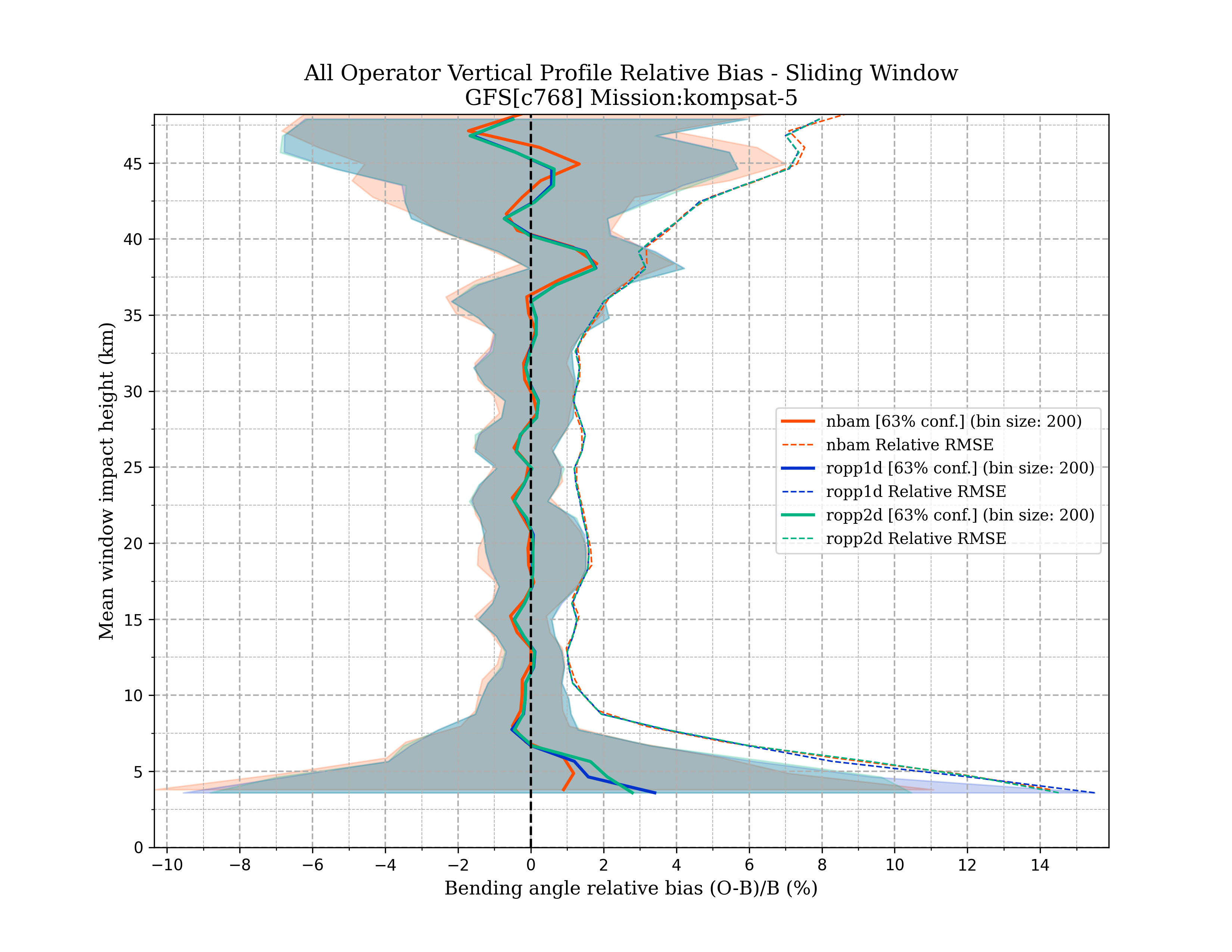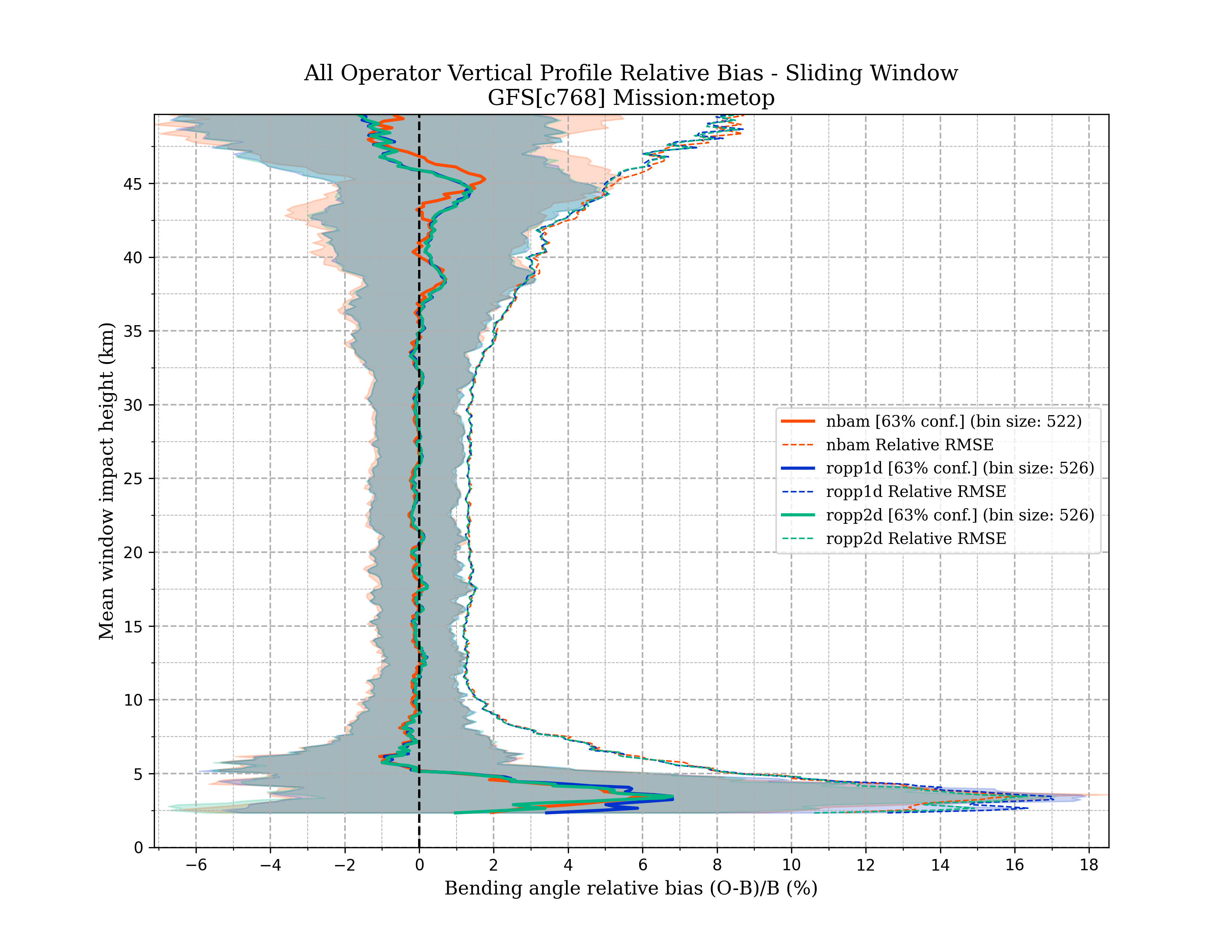 Per-operator plots
nbam
ropp1d
ropp2d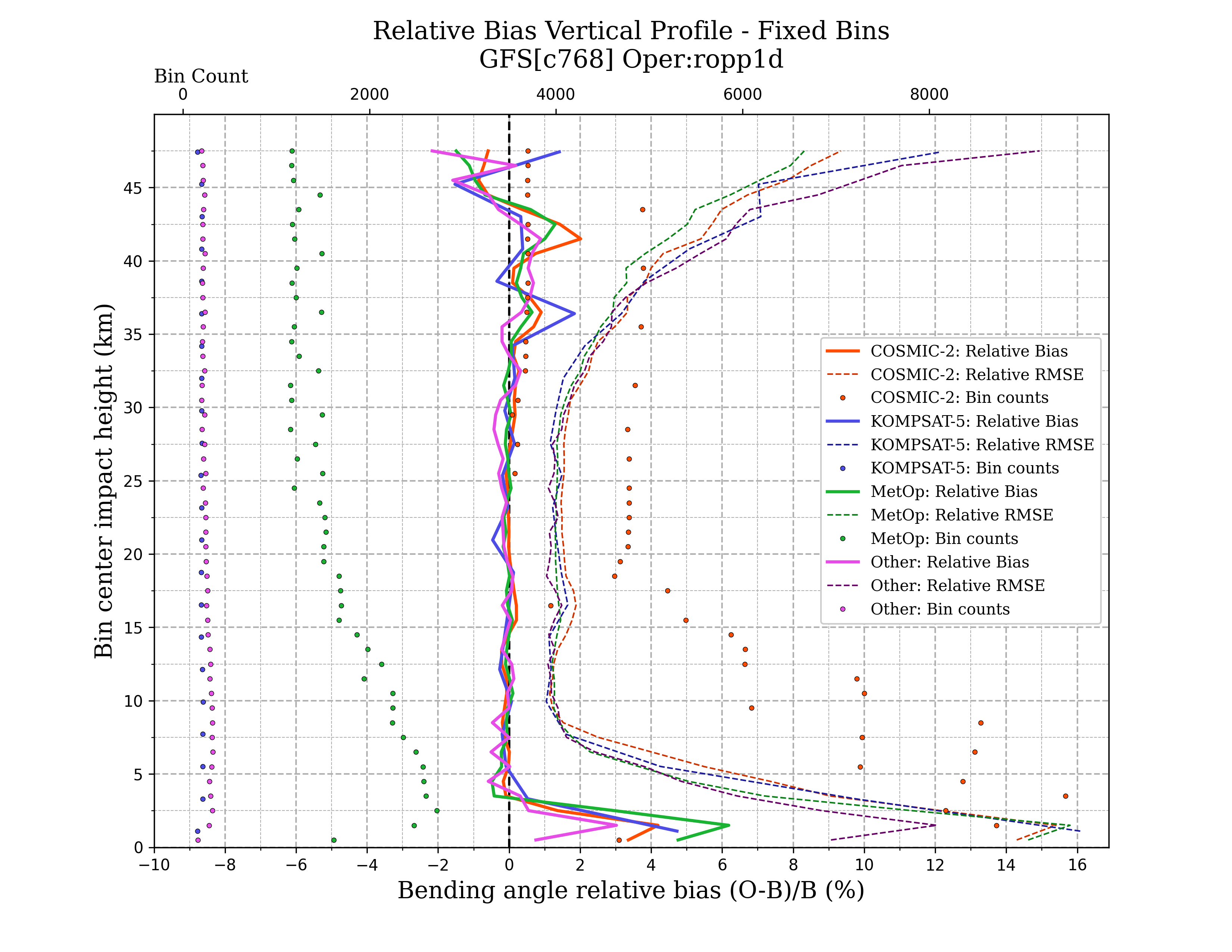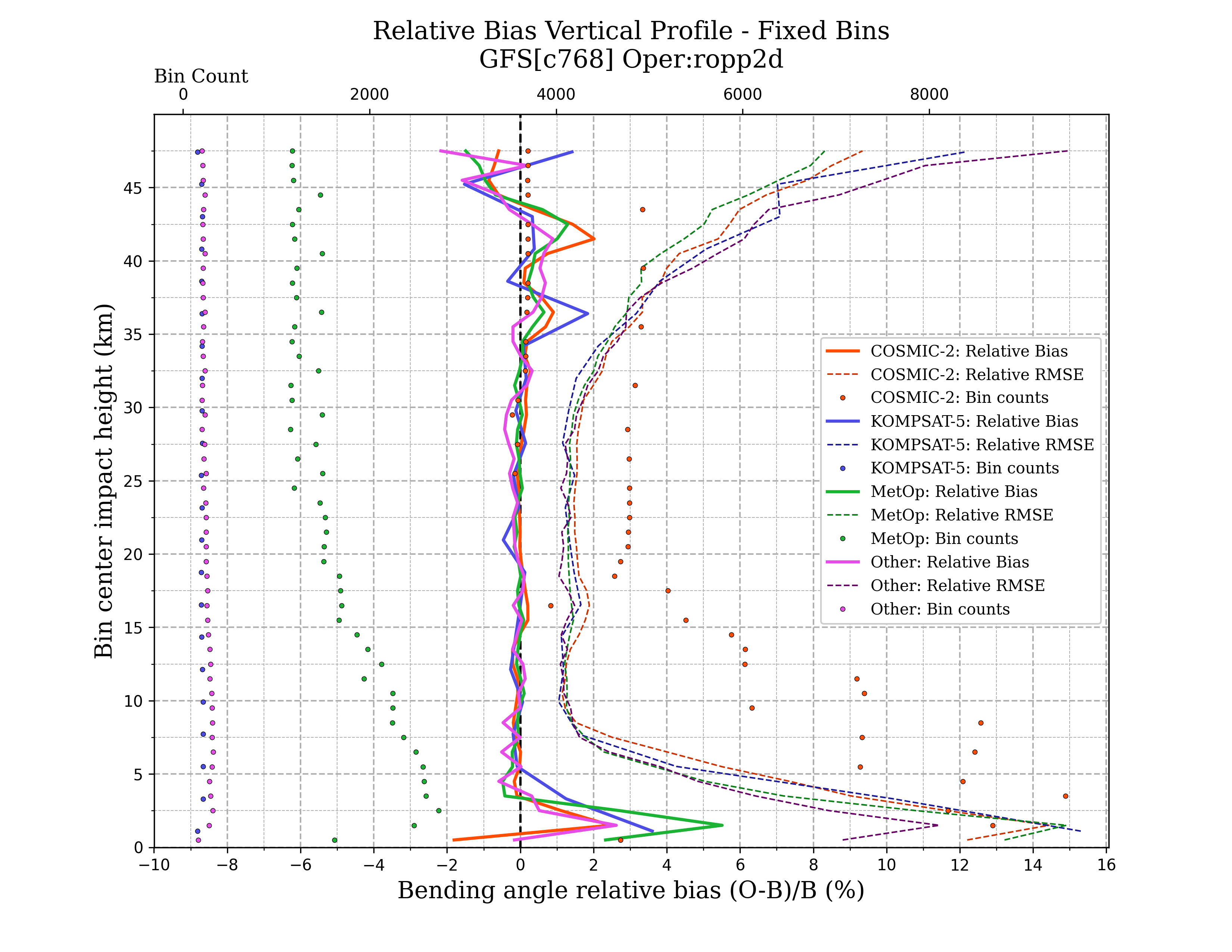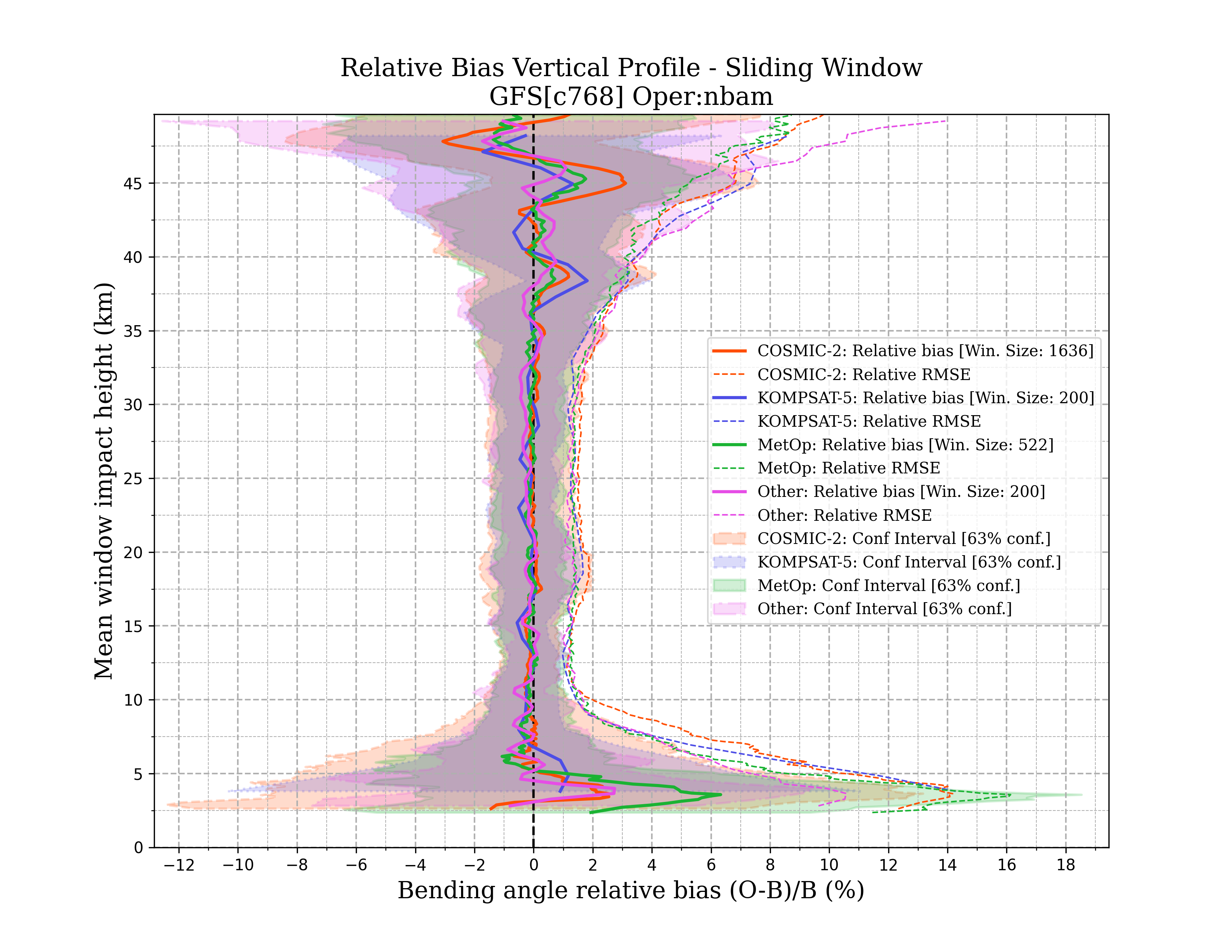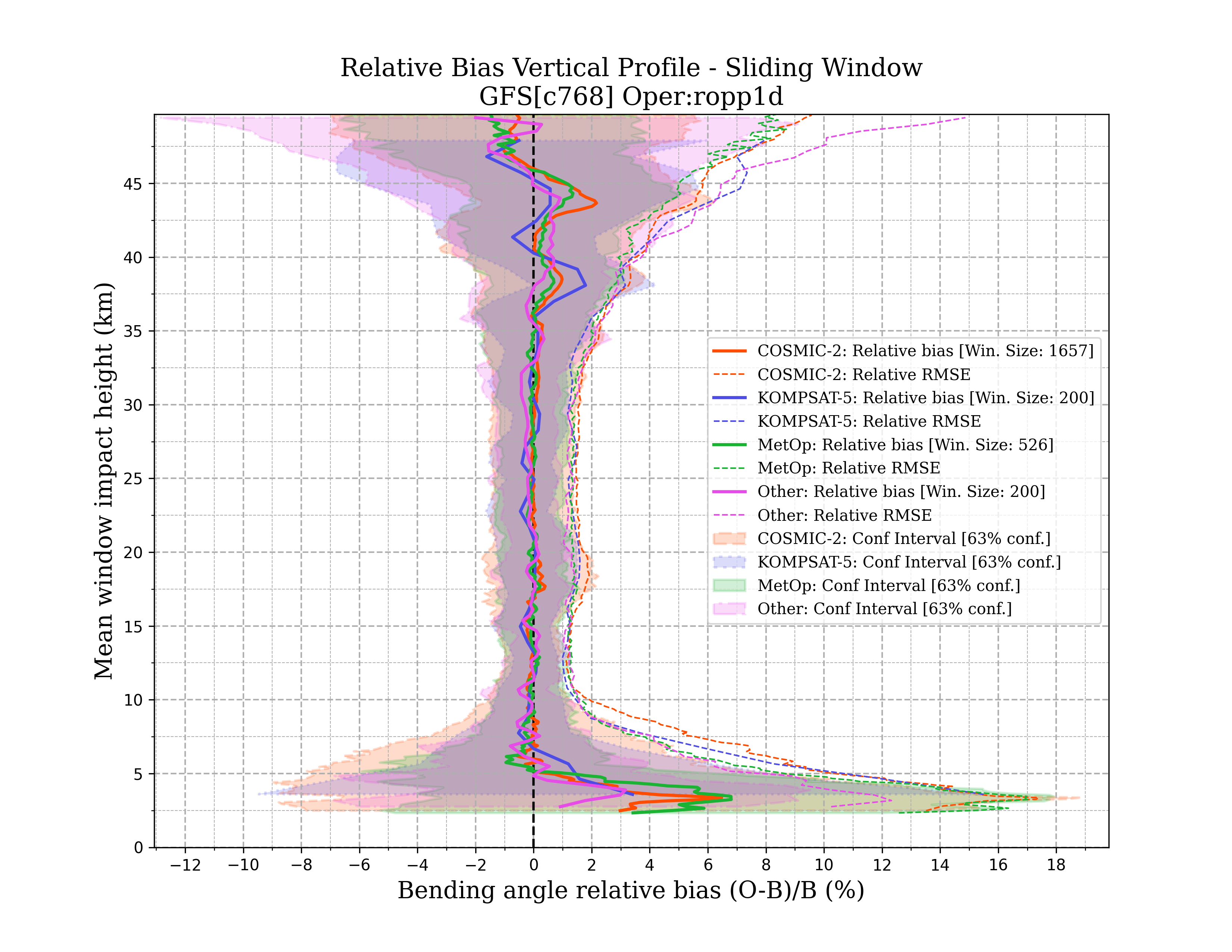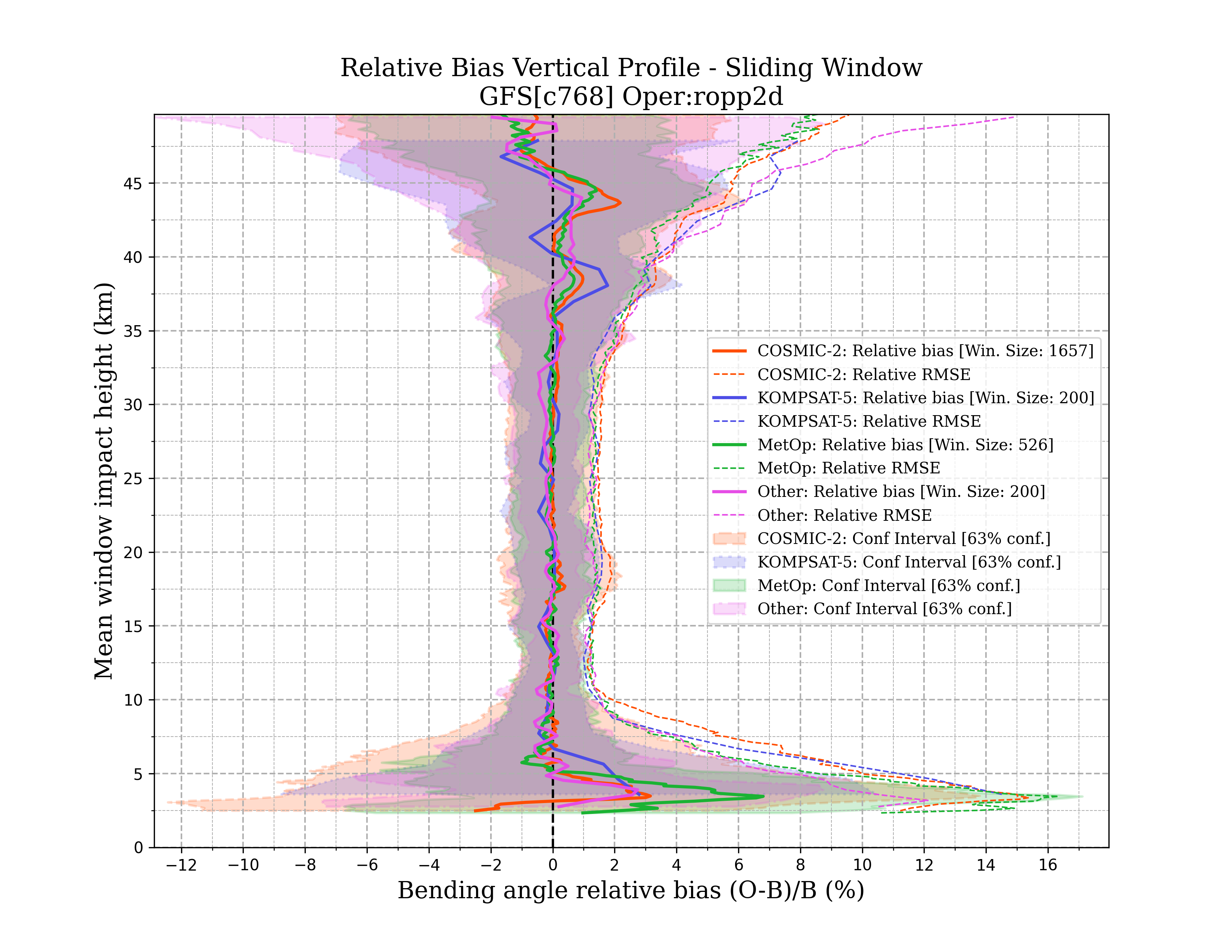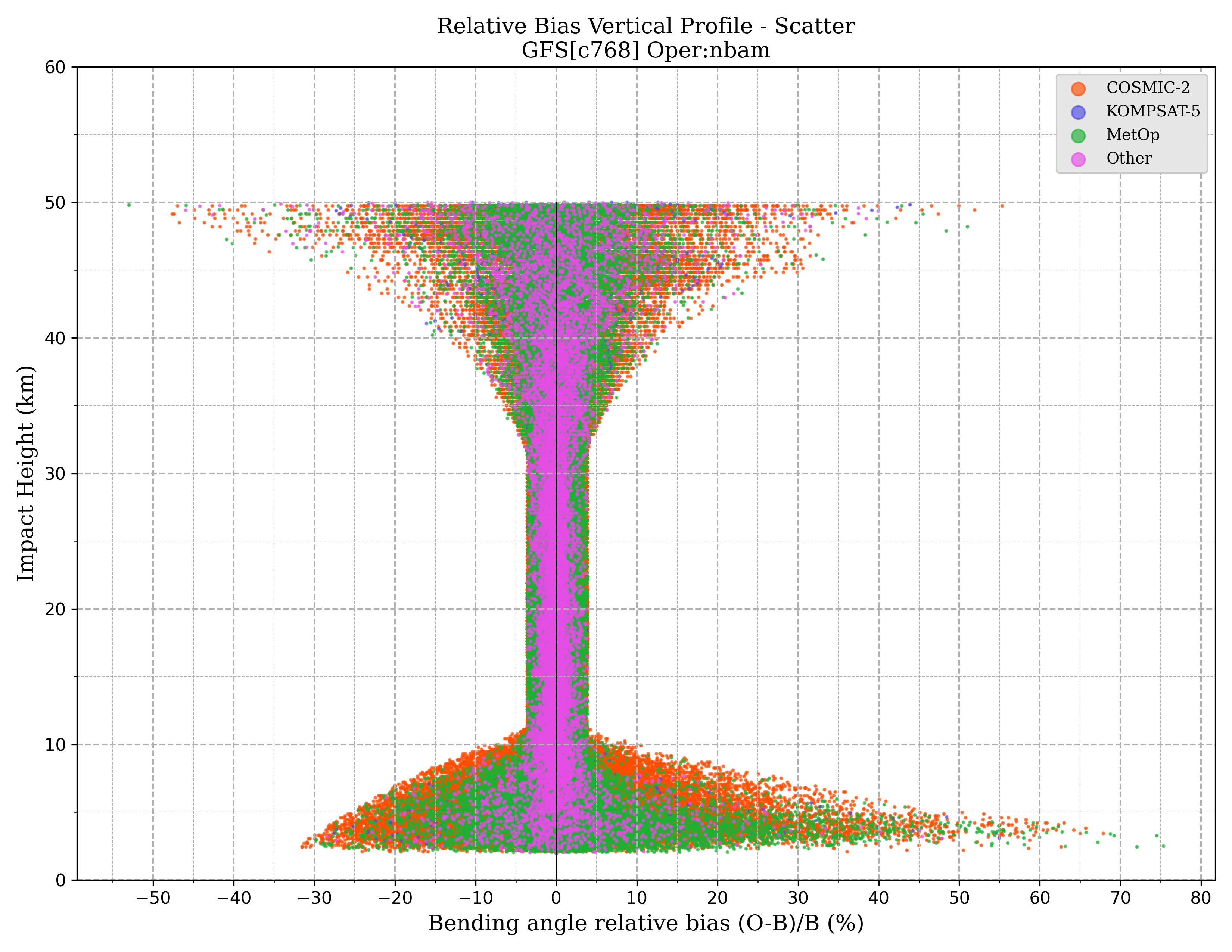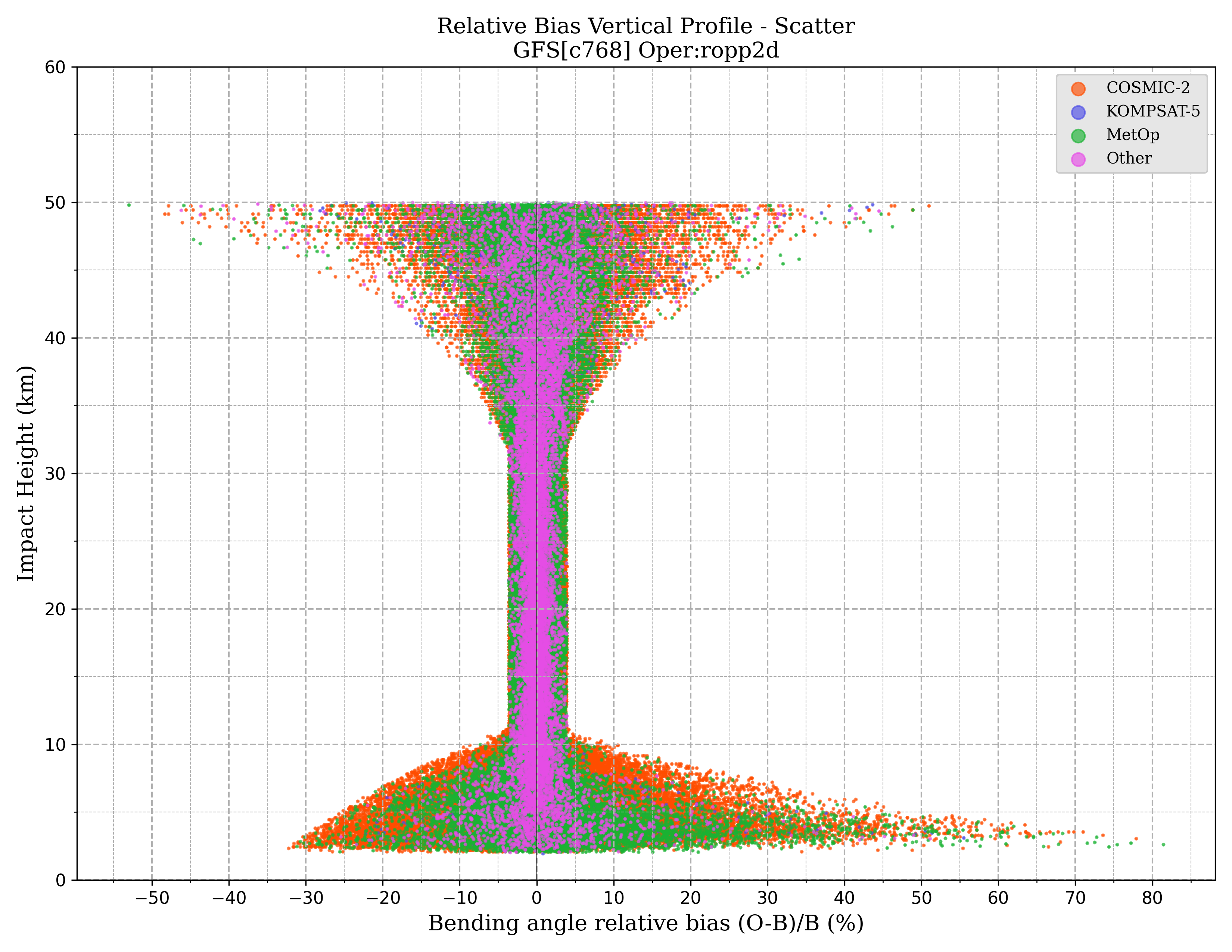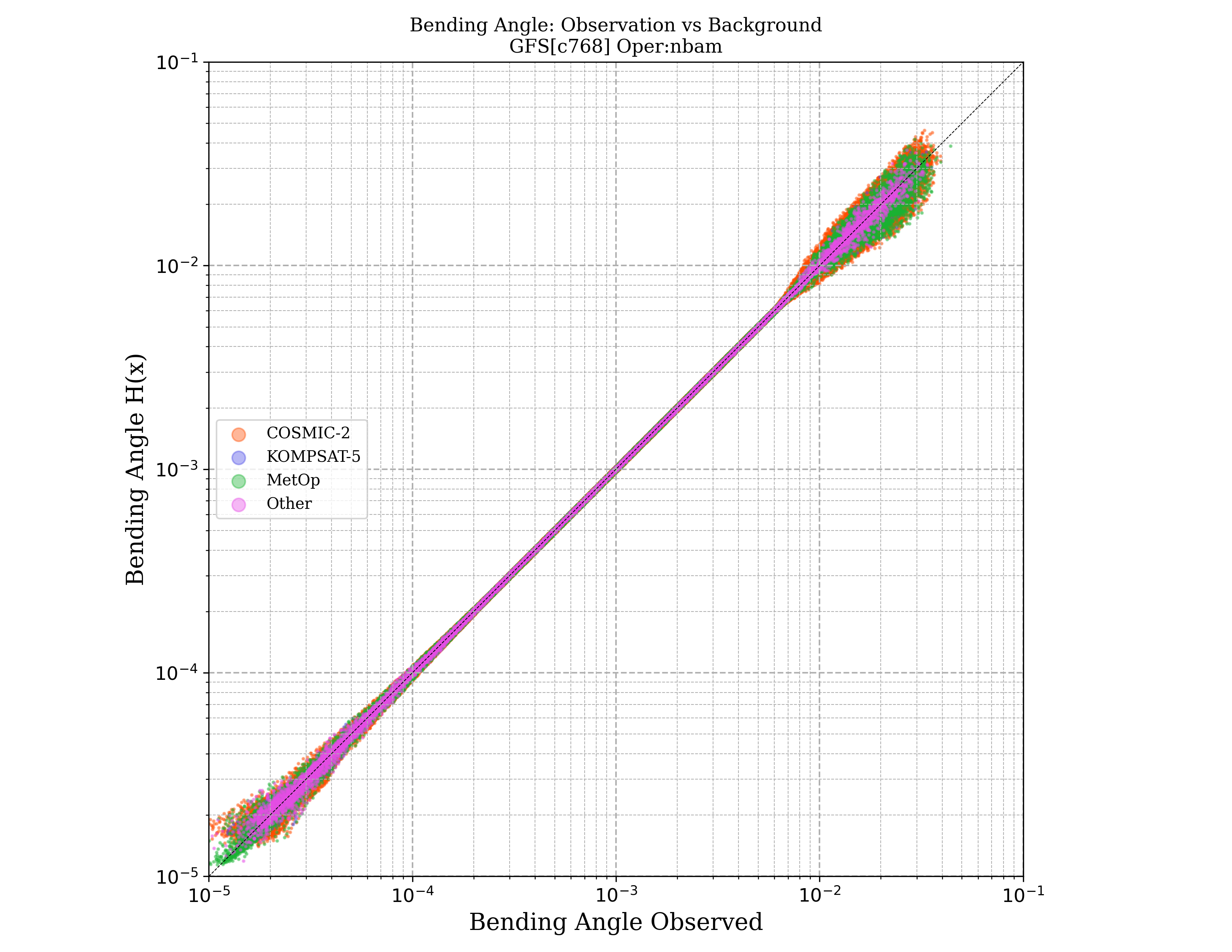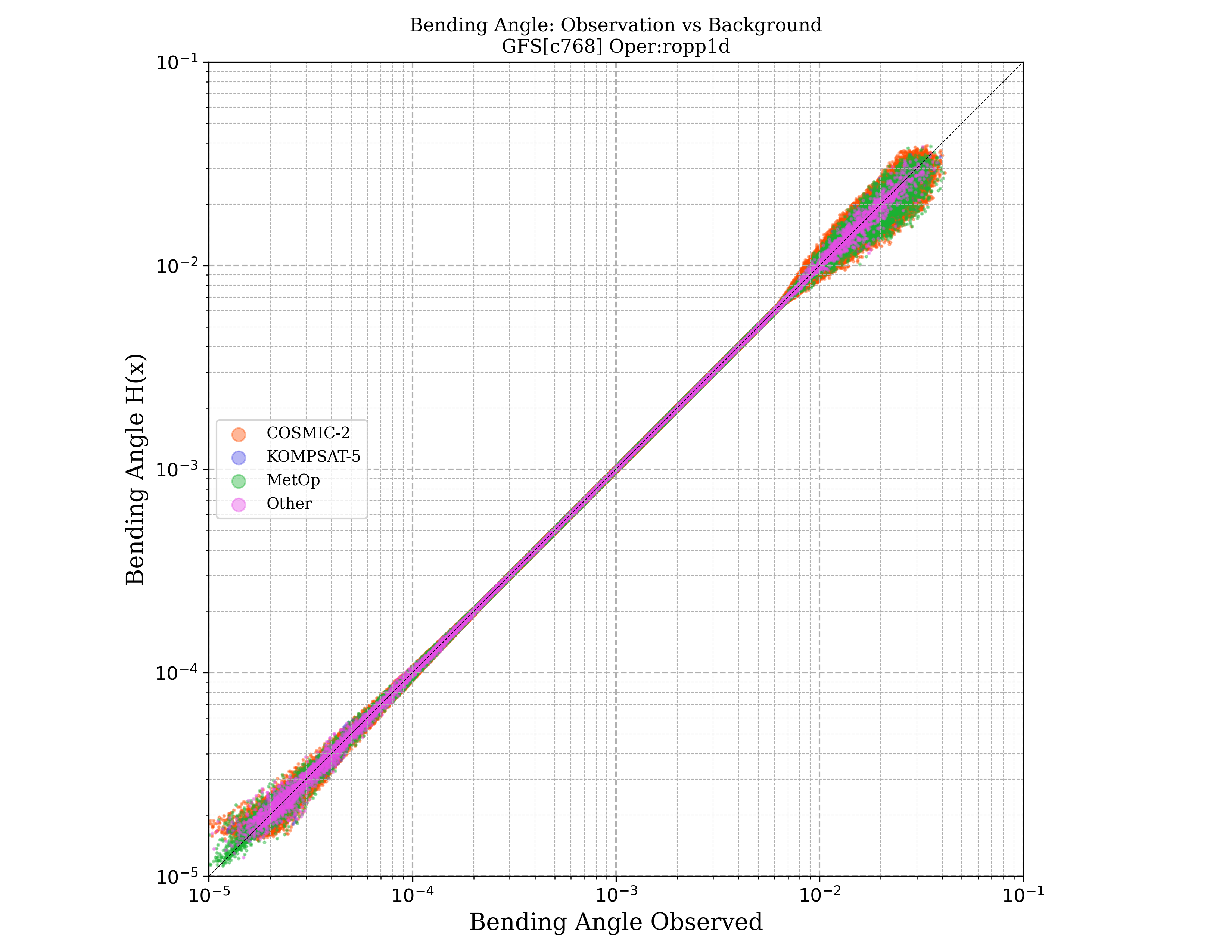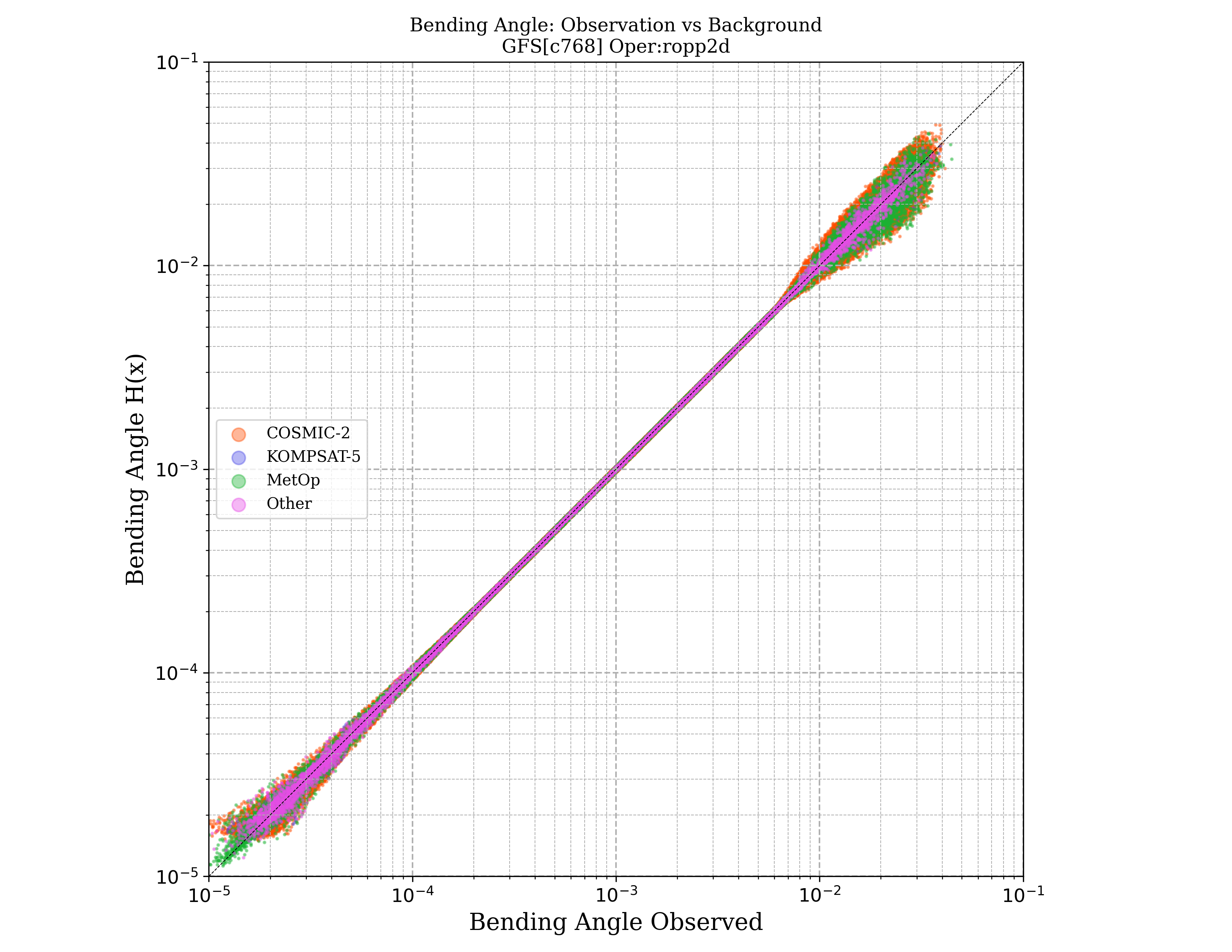 Per-mission-operator plots
cosmic-2
kompsat-5
metop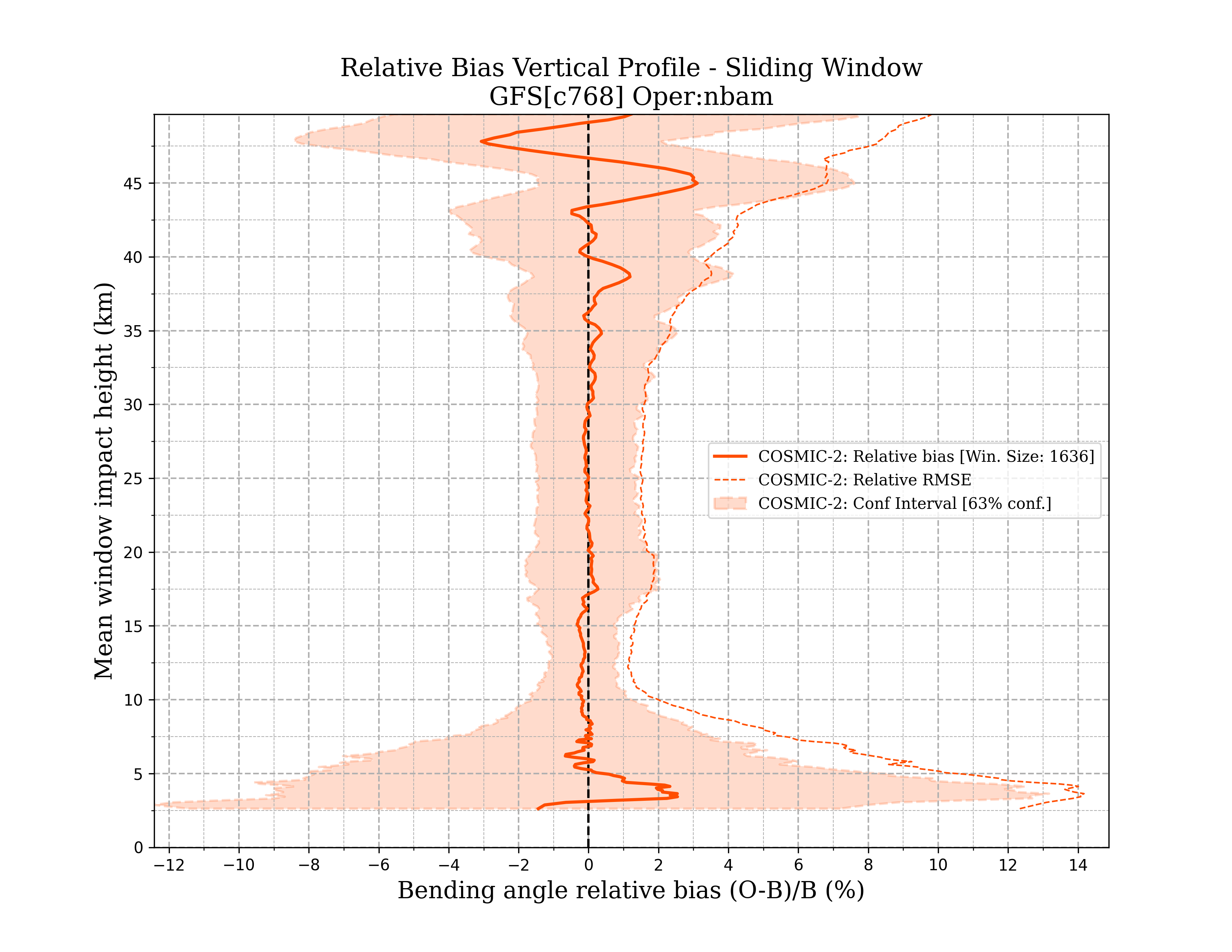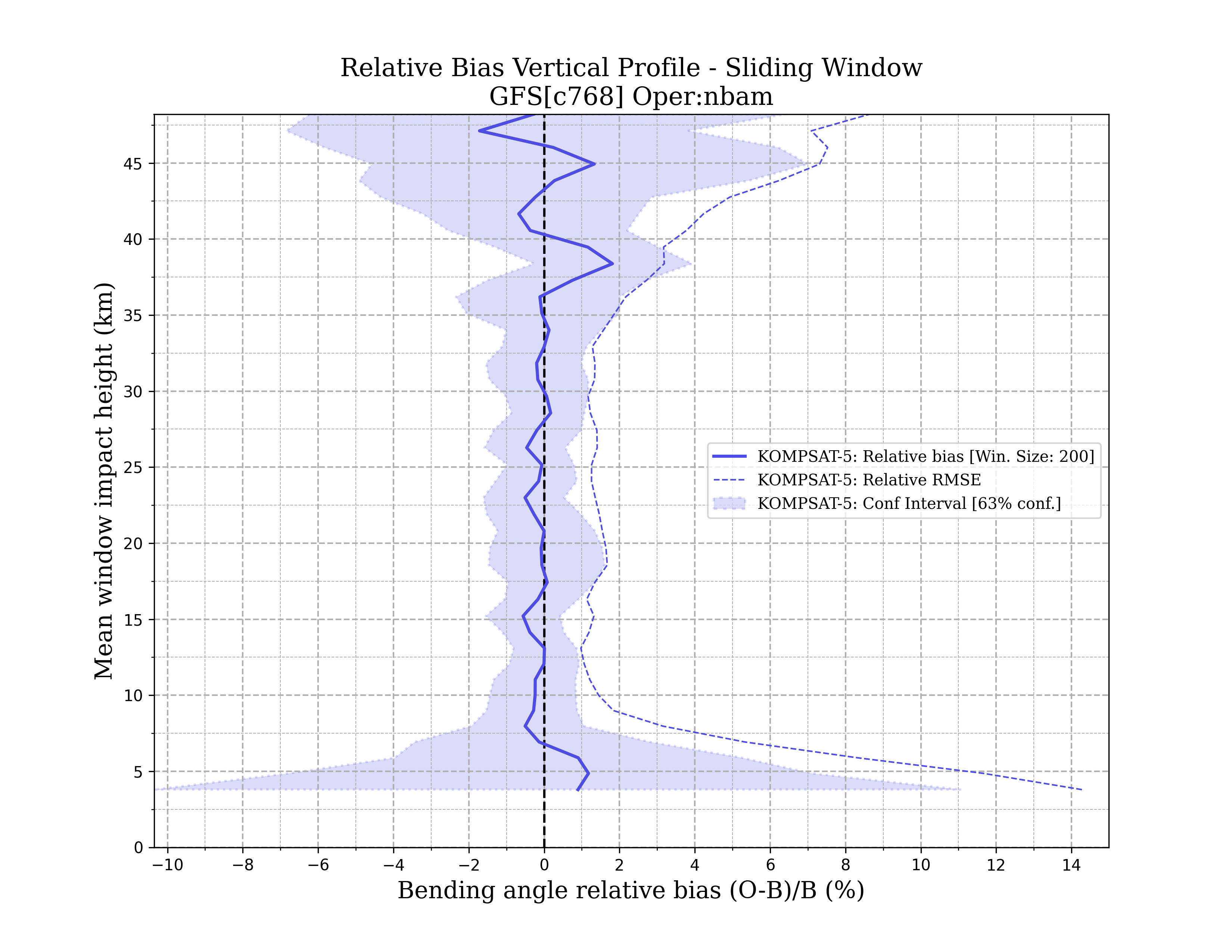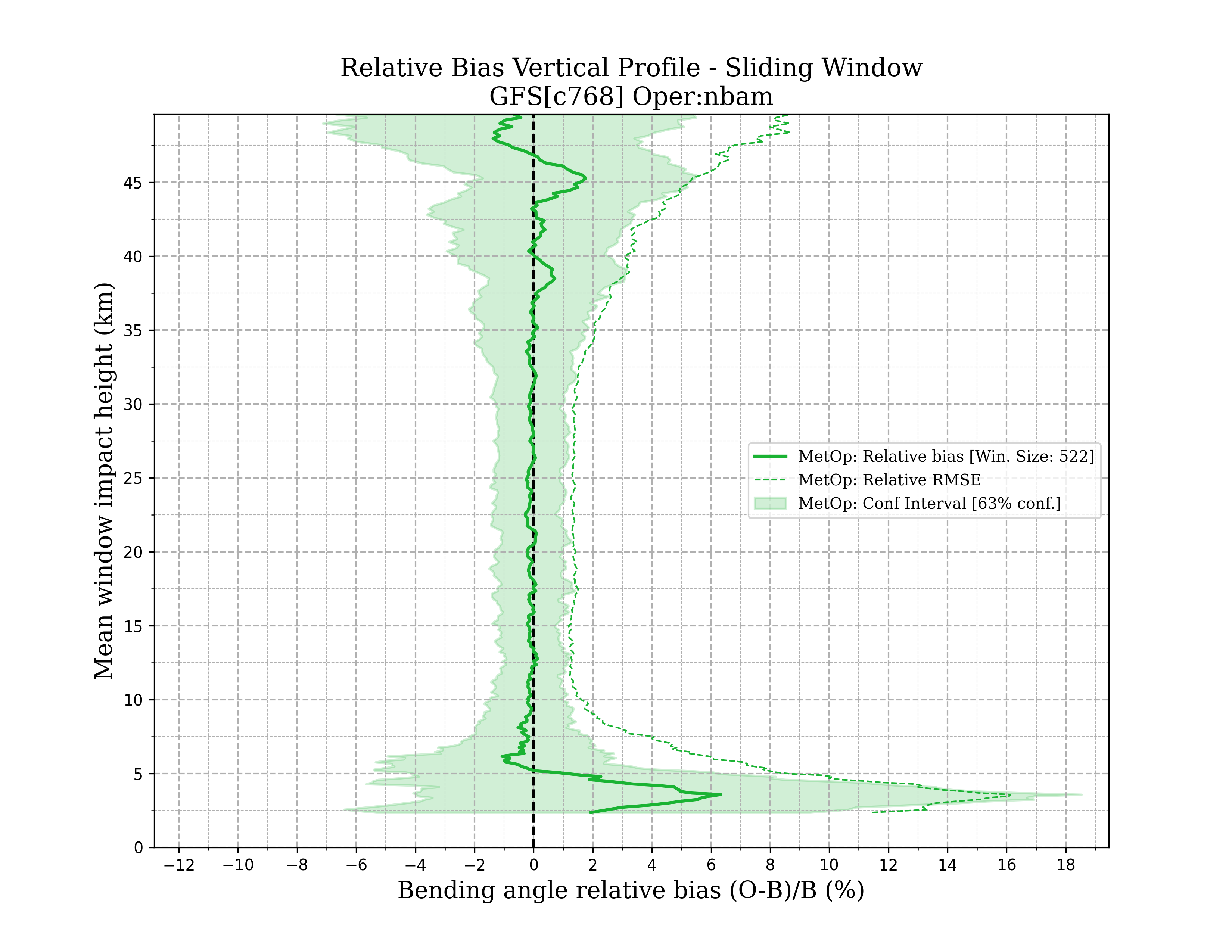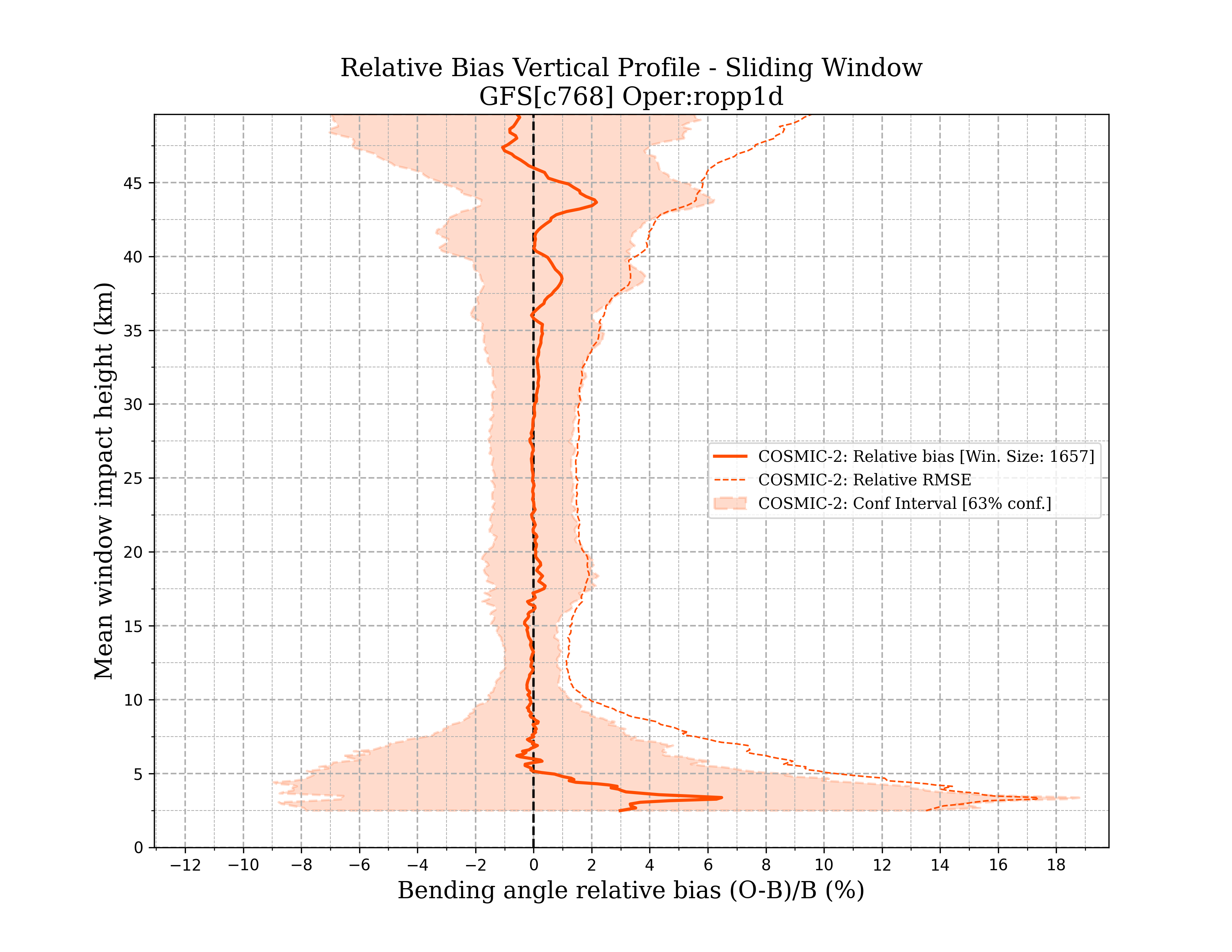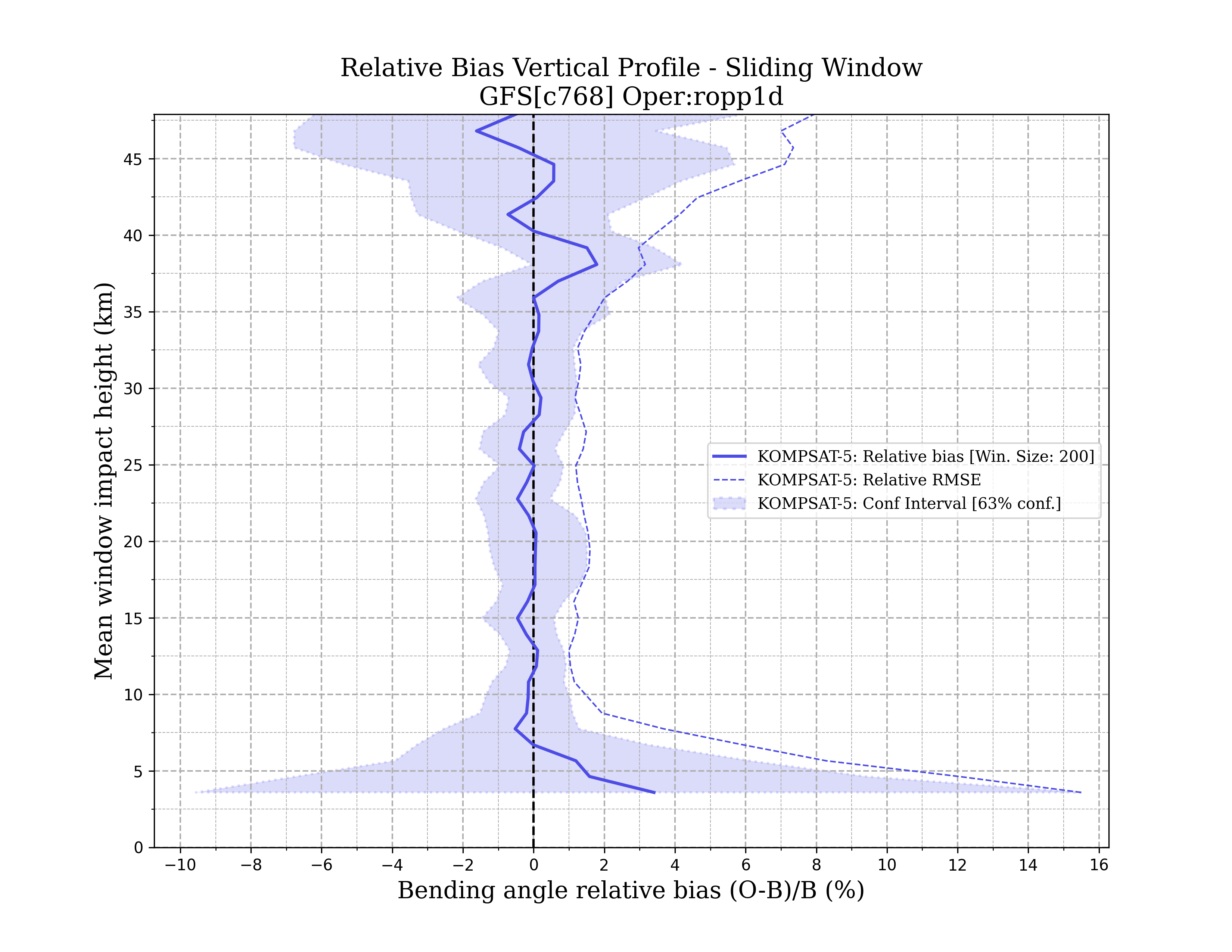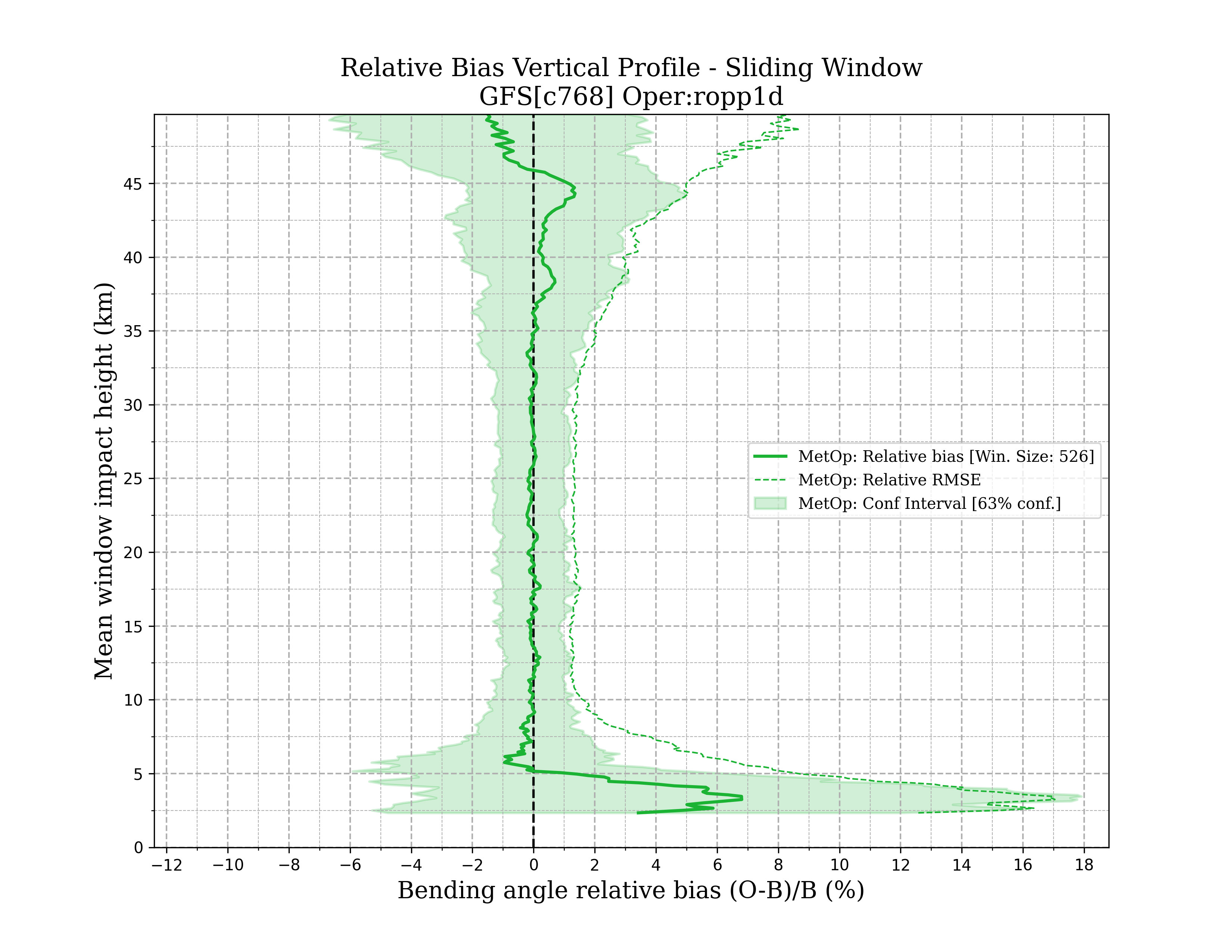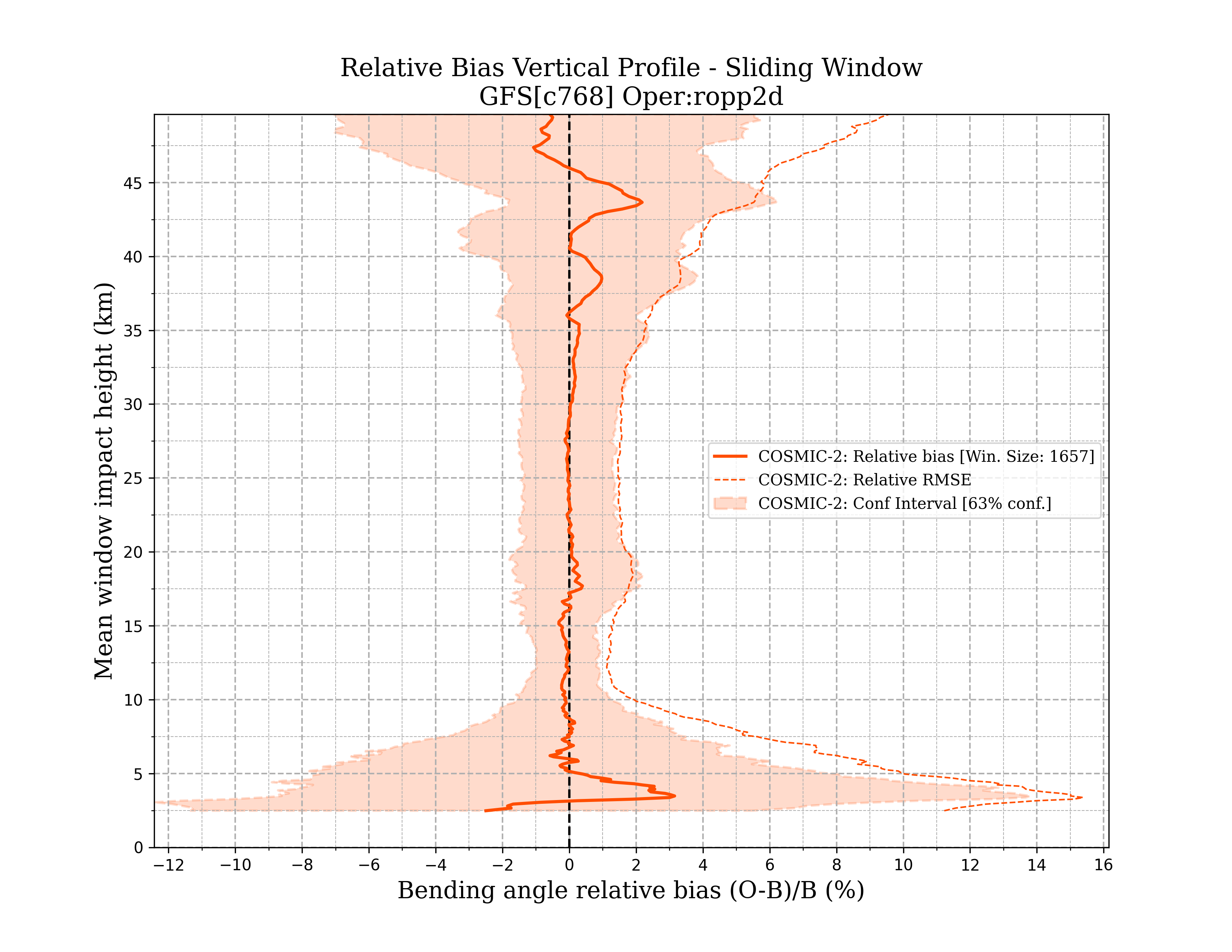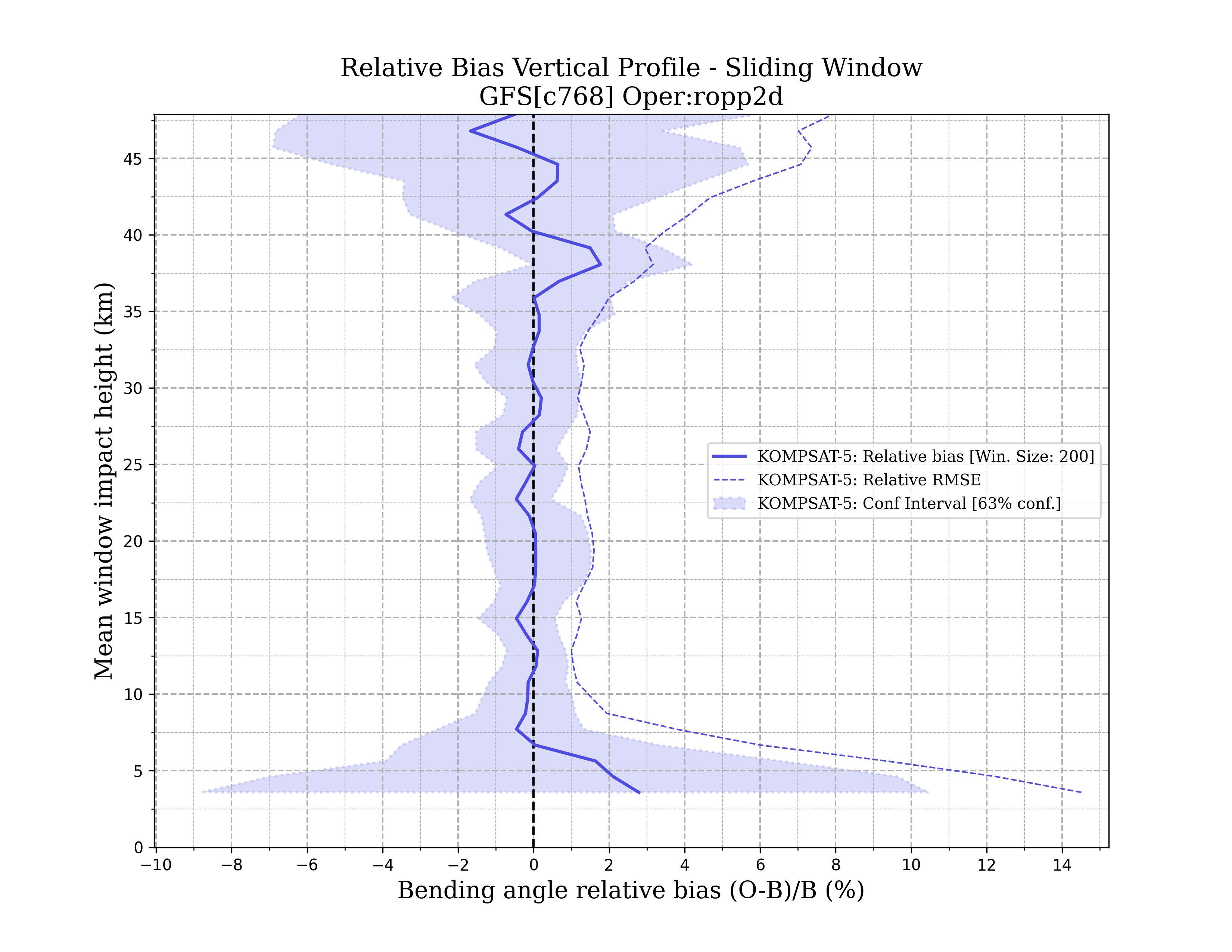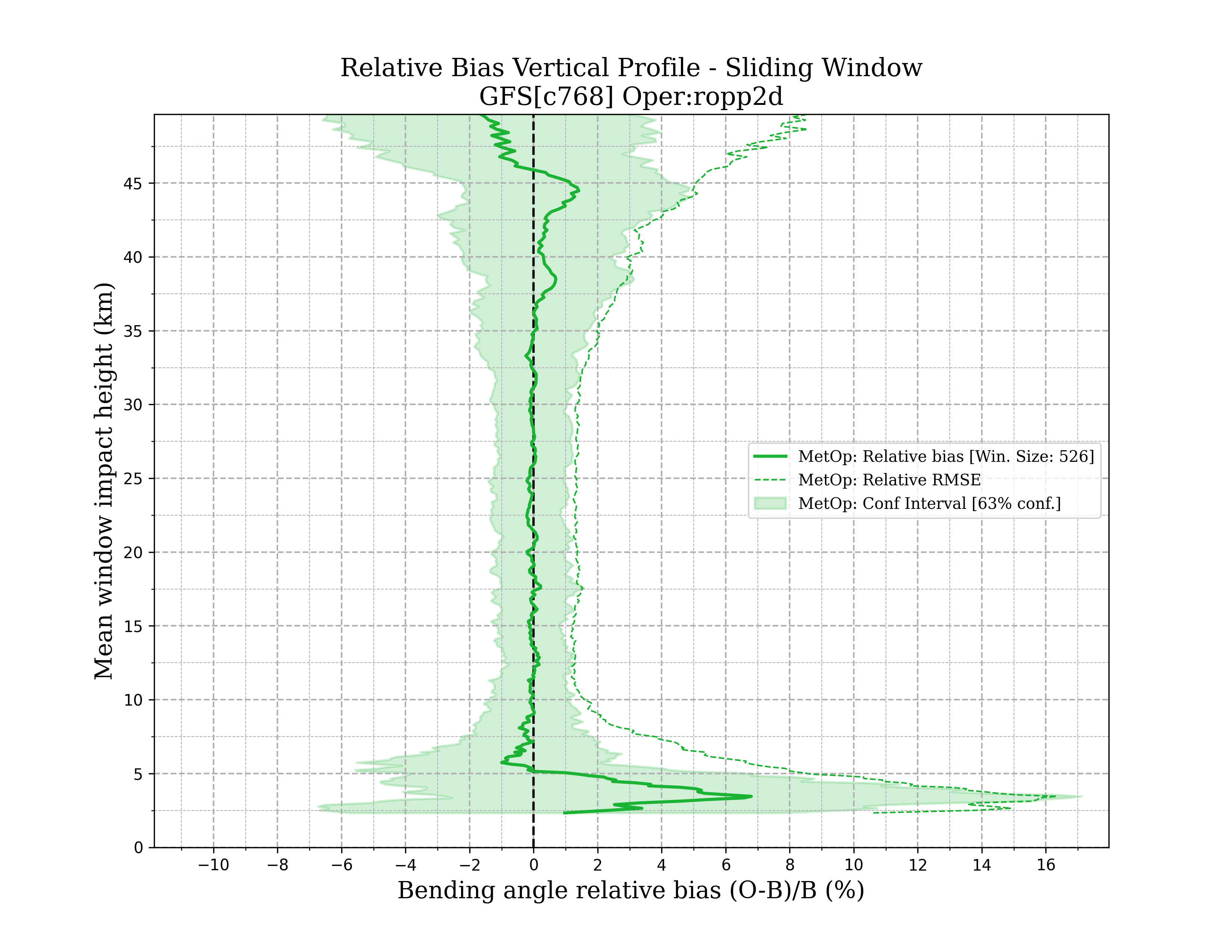 Please note that the data shown here are meant to demonstrate the continuous integration-continuous delivery (CI/CD) process employed by JCSDA to develop JEDI. They are provided to the public with no guarantee of accuracy or timely delivery, and do not necessarily reflect the current capability of any partner institution.