×
CRIS-FSR NPP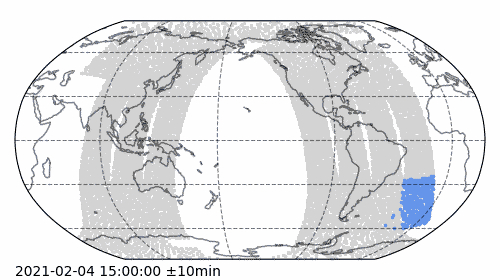 The Cross-track Infrared Sounder (CrIS) instrument is the first in a series of advanced operational sounders that provides more accurate, detailed atmospheric temperature and moisture observations for weather and climate applications.
CrIS is a key instrument currently flying on the Suomi NPP satellite and represents a significant enhancement over NOAA's legacy infrared sounder—High Resolution Infrared Radiation Sounders (HIRS). The sounding accuracy of CrIS is well beyond the capabilities of current NOAA operational sounders. CrIS will also fly on the JPSS-1 and JPSS-2 satellite missions.
CrIS produces water vapor (humidity) and temperature profiles of Earth's atmosphere and works in tandem with the Advanced Technology Microwave Sounder (ATMS). Together, CrIS and ATMS instruments construct global, high-resolution and three-dimensional atmospheric temperature, pressure and moisture profiles from space. https://www.jpss.noaa.gov/cris.html
JEDI HofX
For each variable and/or satellite channel, shown are the observation counts (left), O-B RMSD (center), and O-B bias (right).
Click on any variable name below to expand and view the plots.
brightness_temperature_27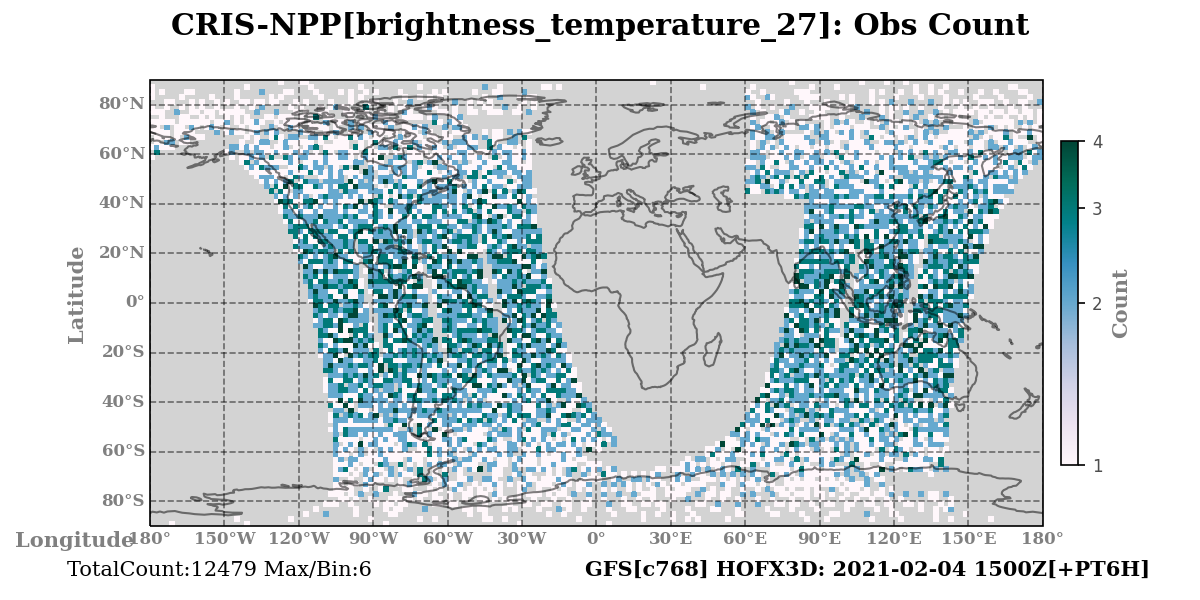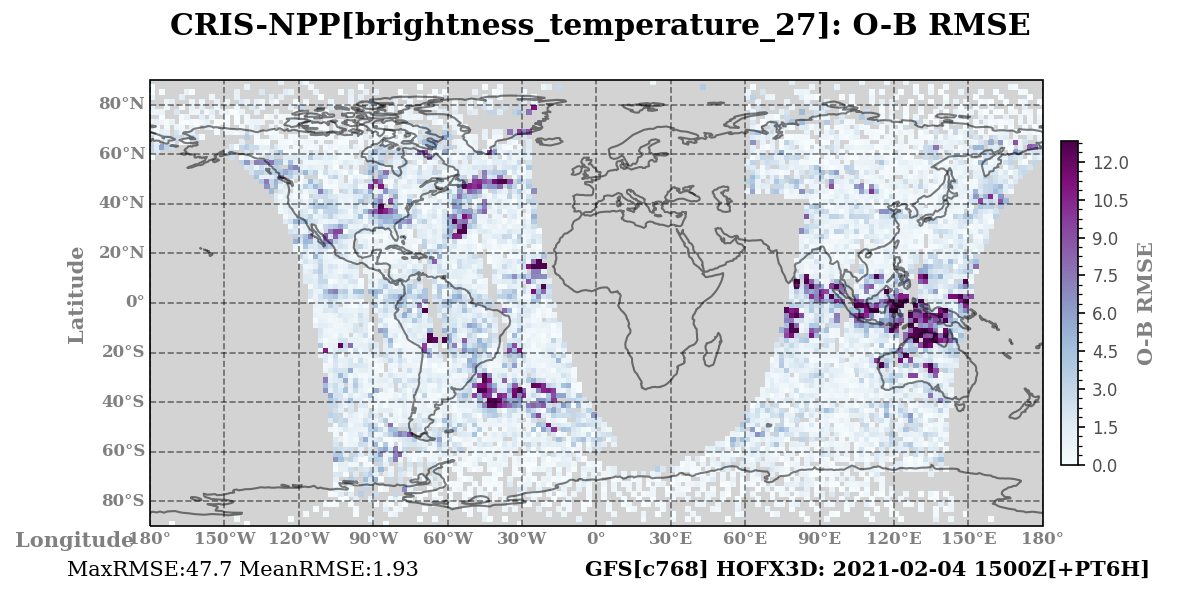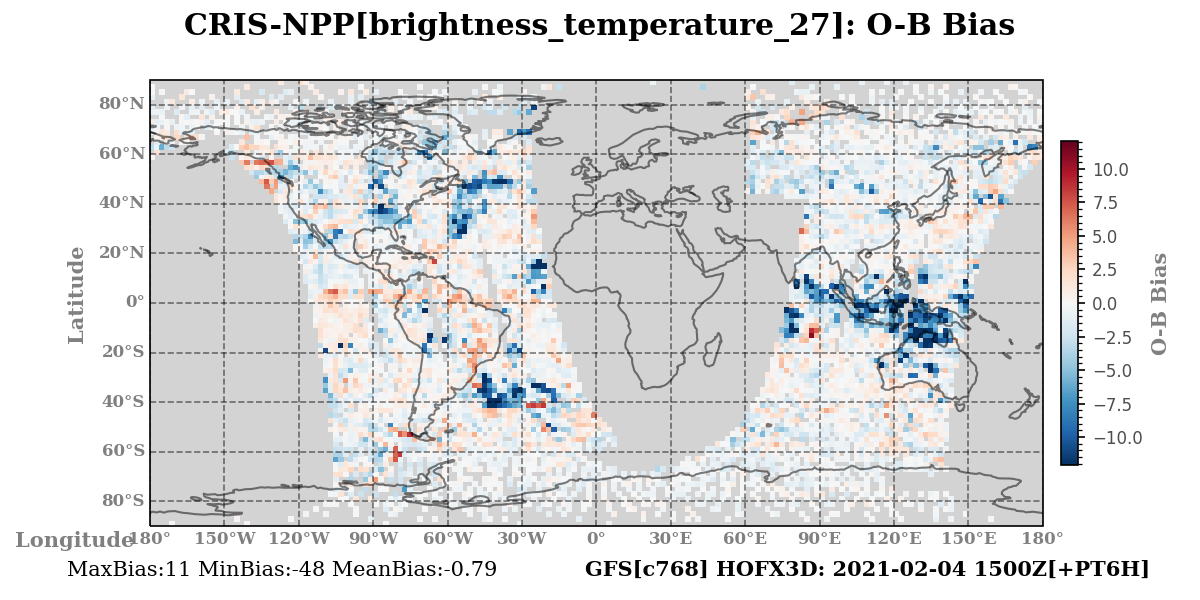 brightness_temperature_83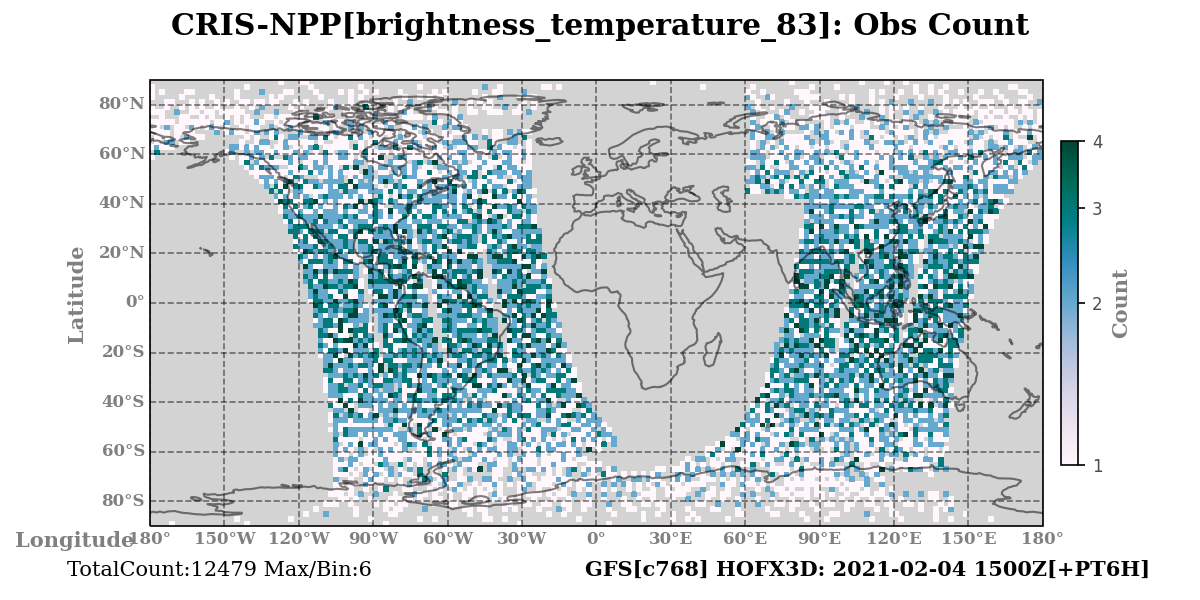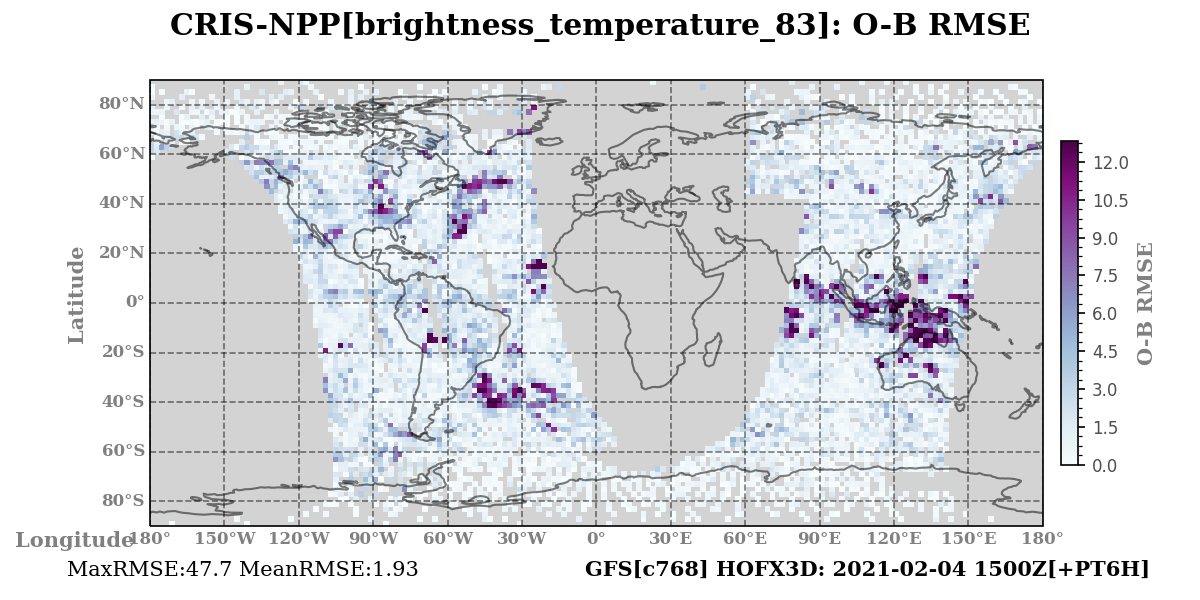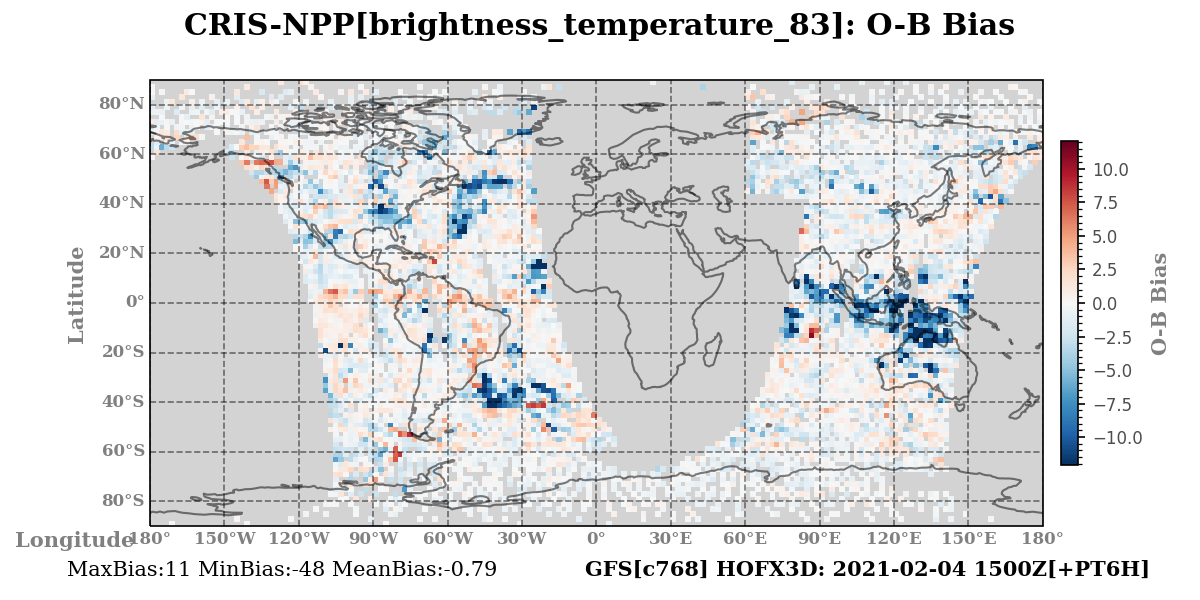 brightness_temperature_116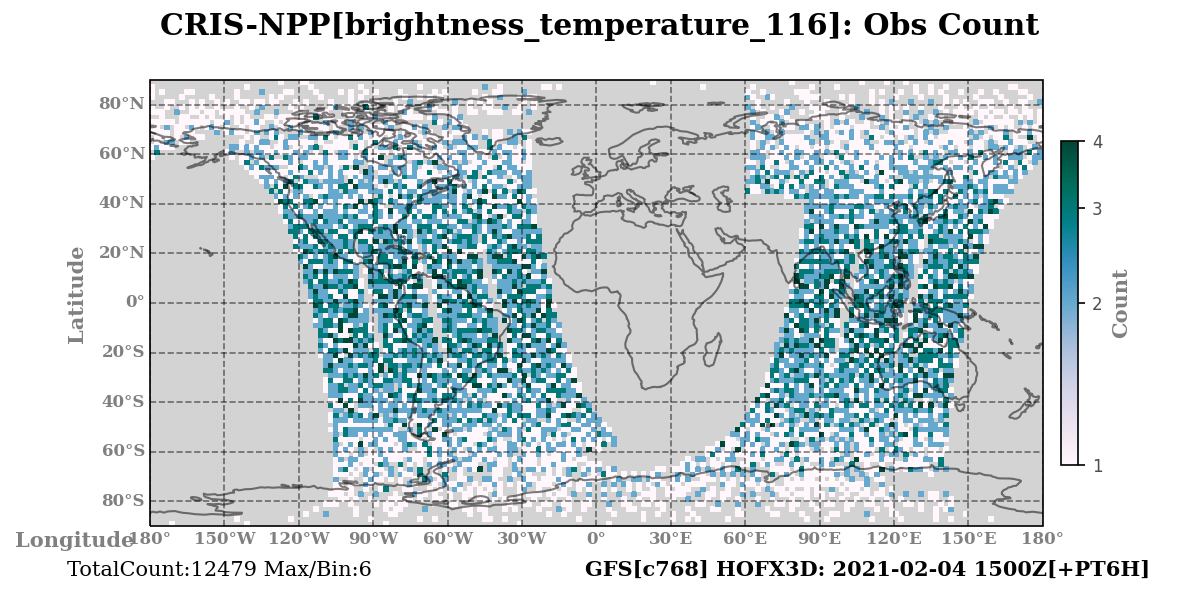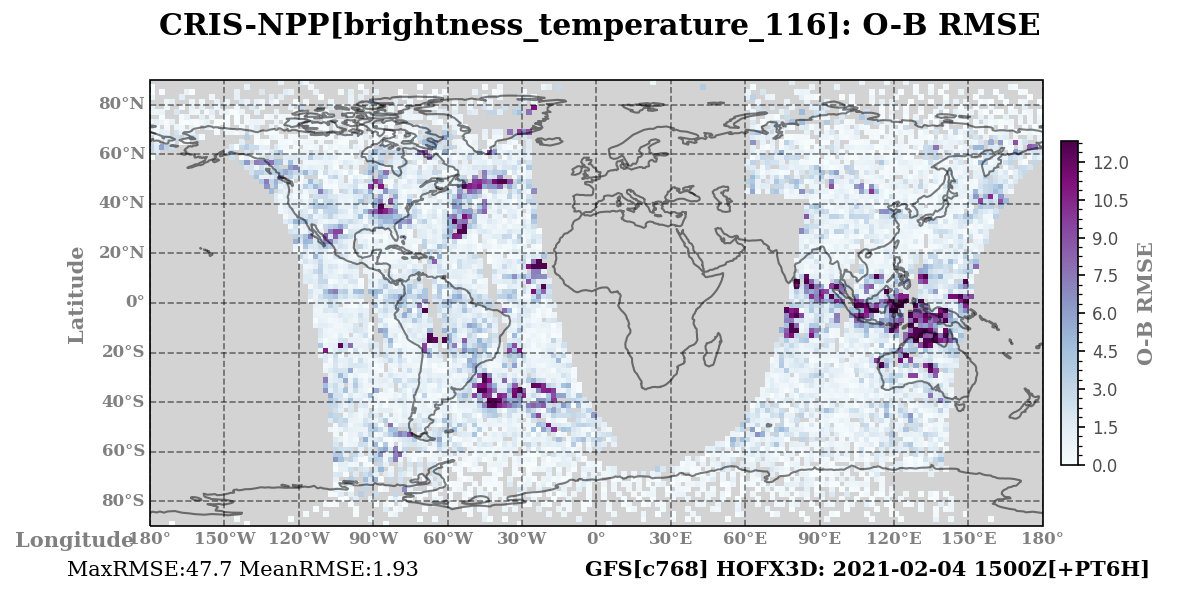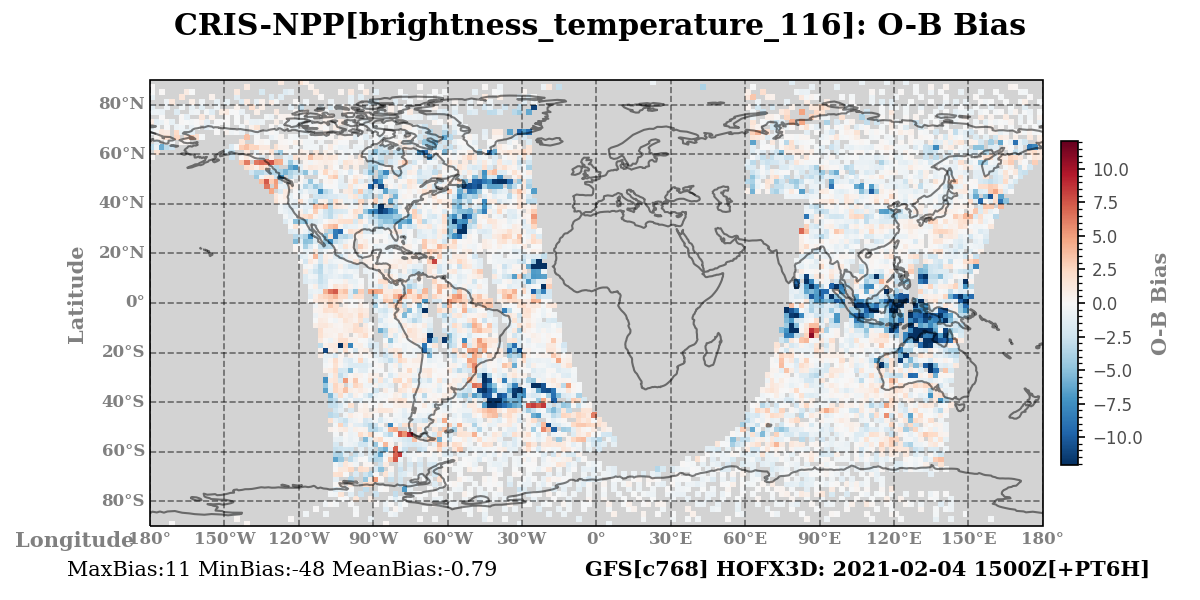 brightness_temperature_142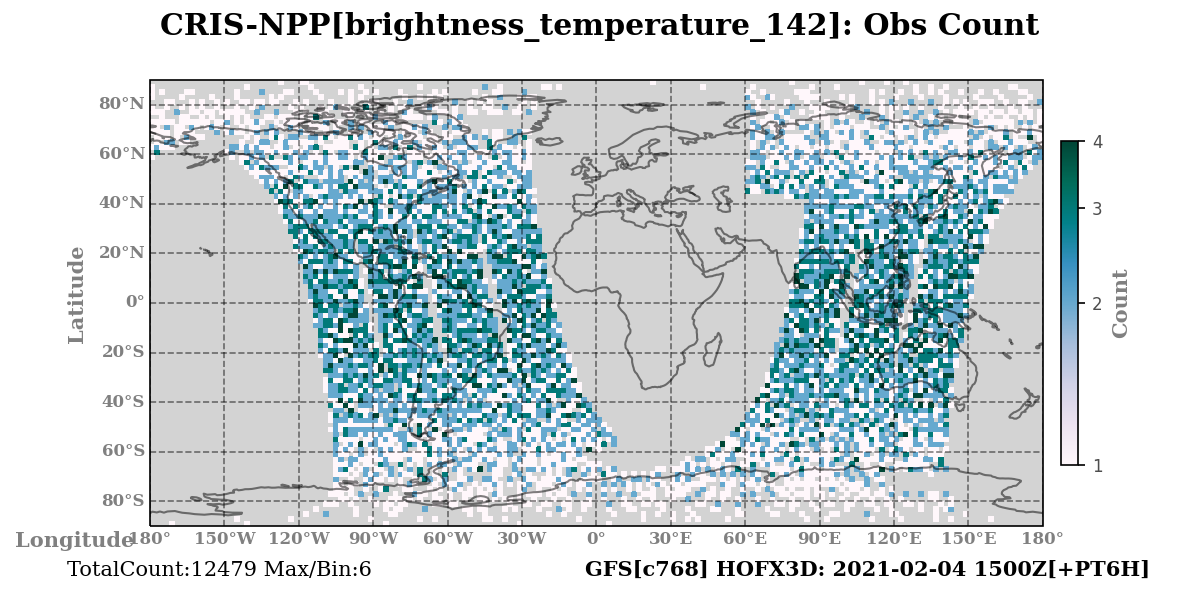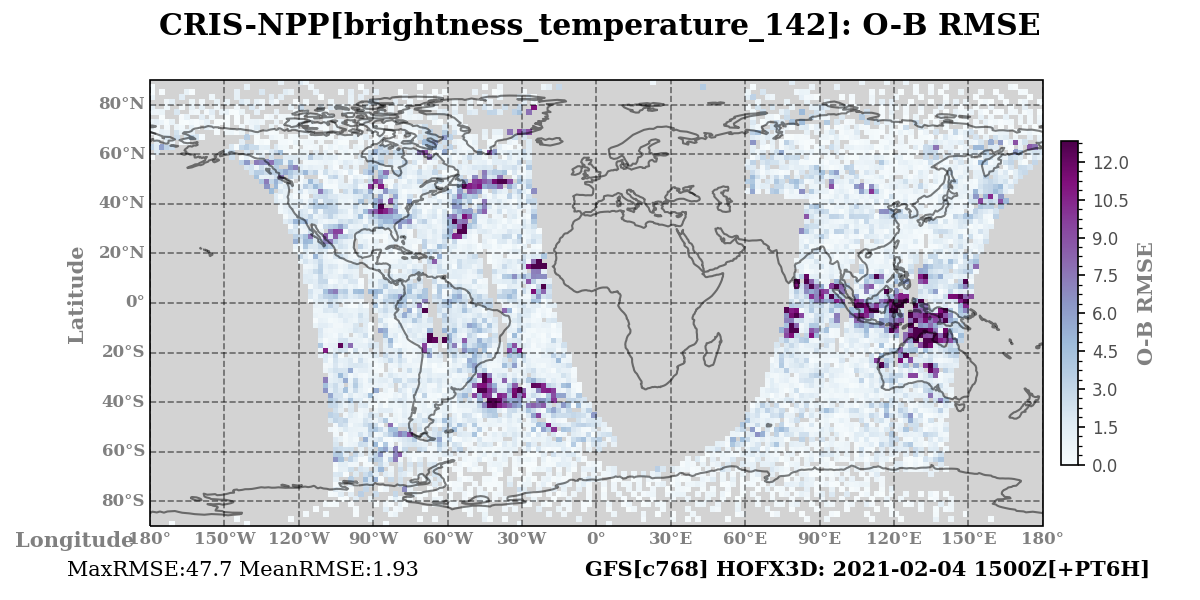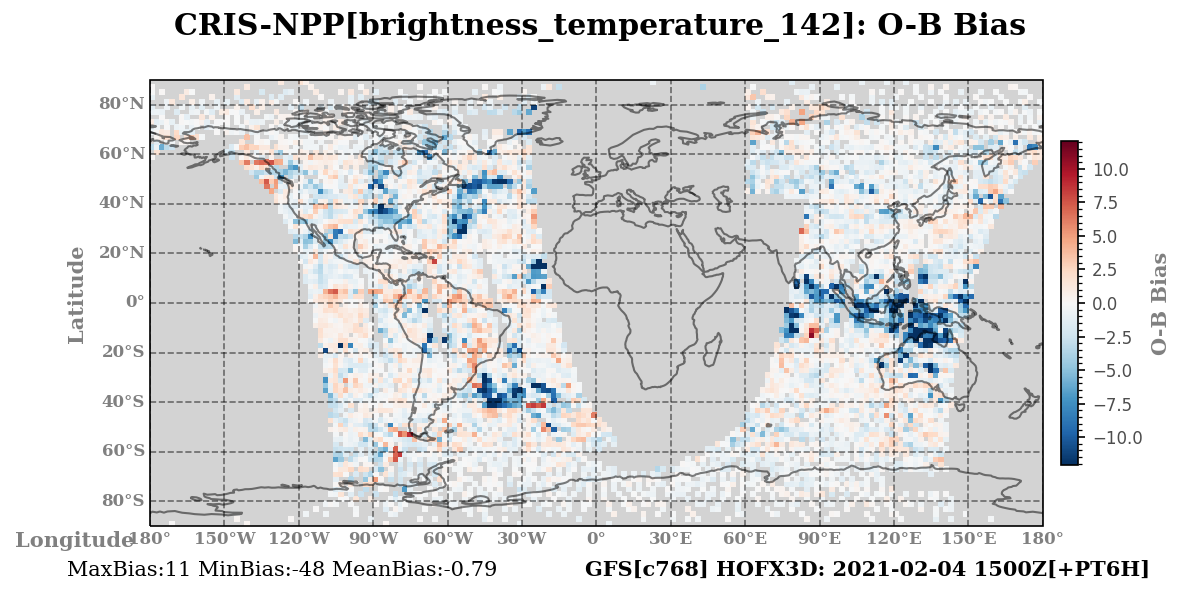 brightness_temperature_150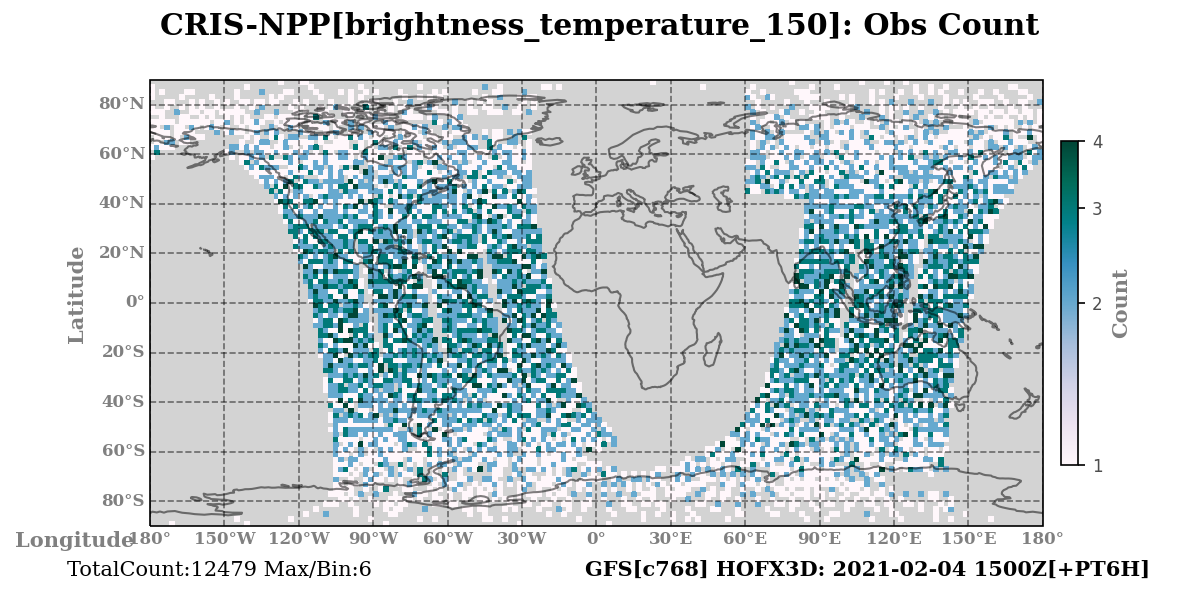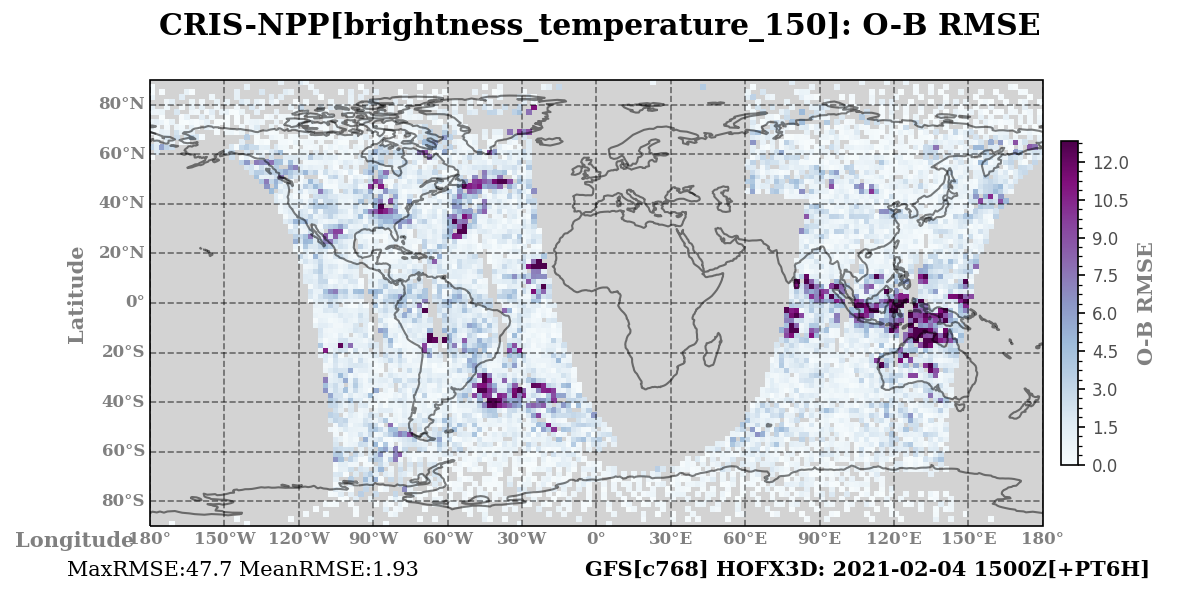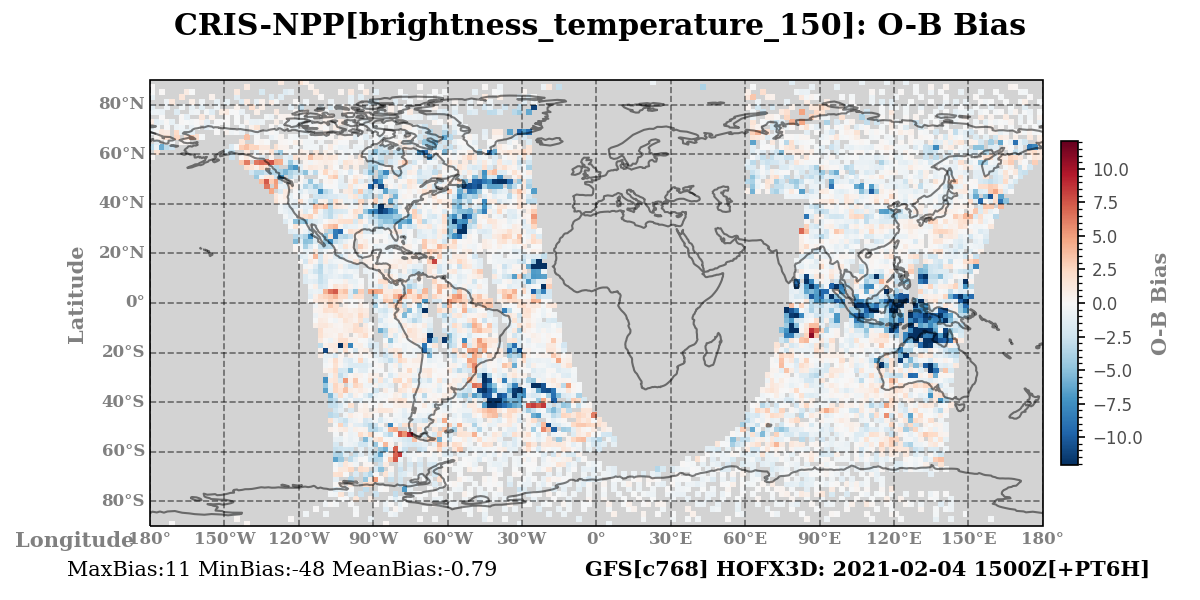 brightness_temperature_160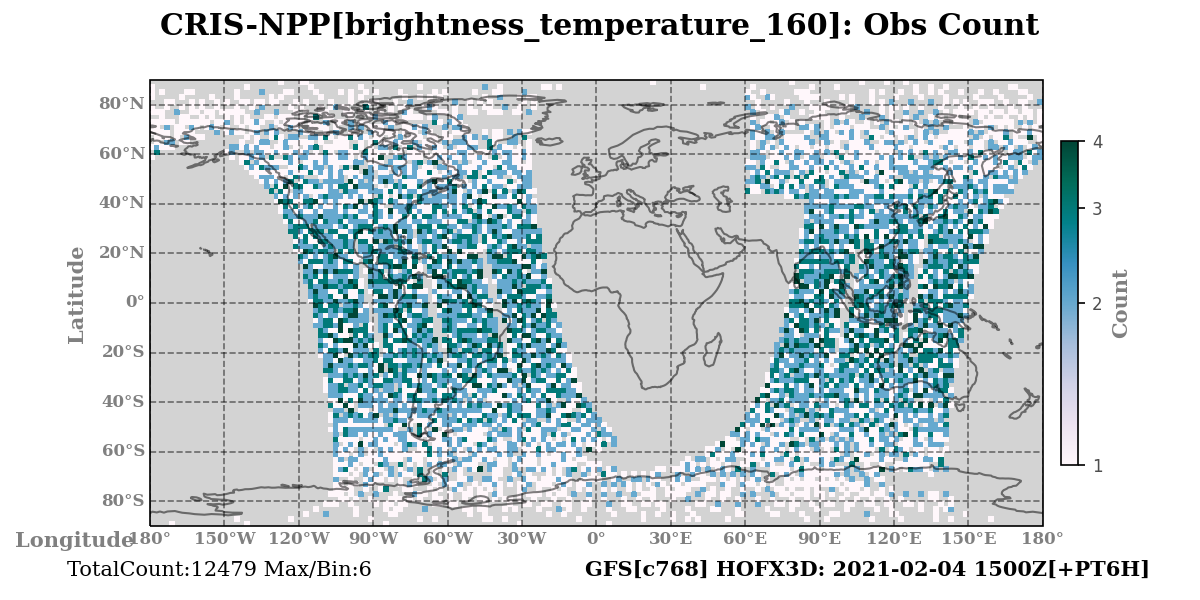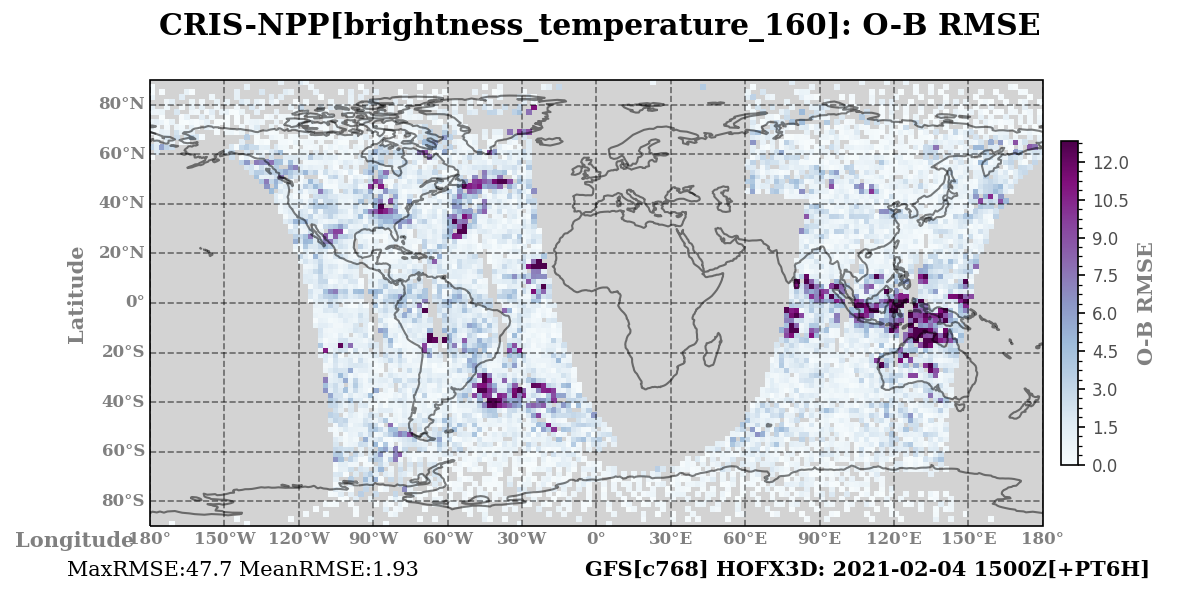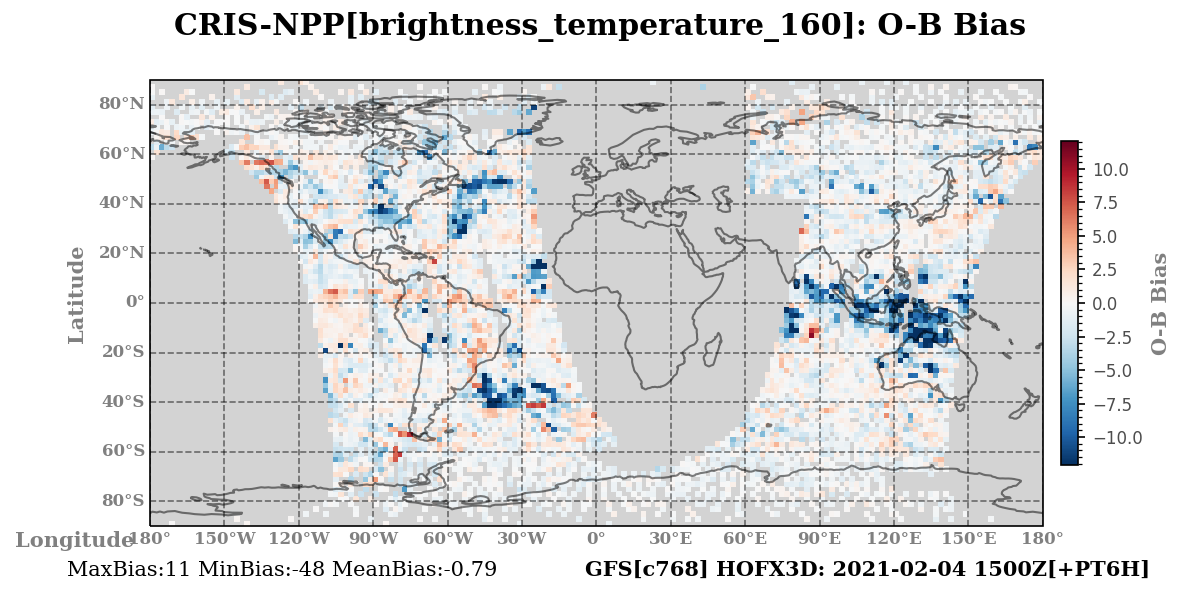 brightness_temperature_211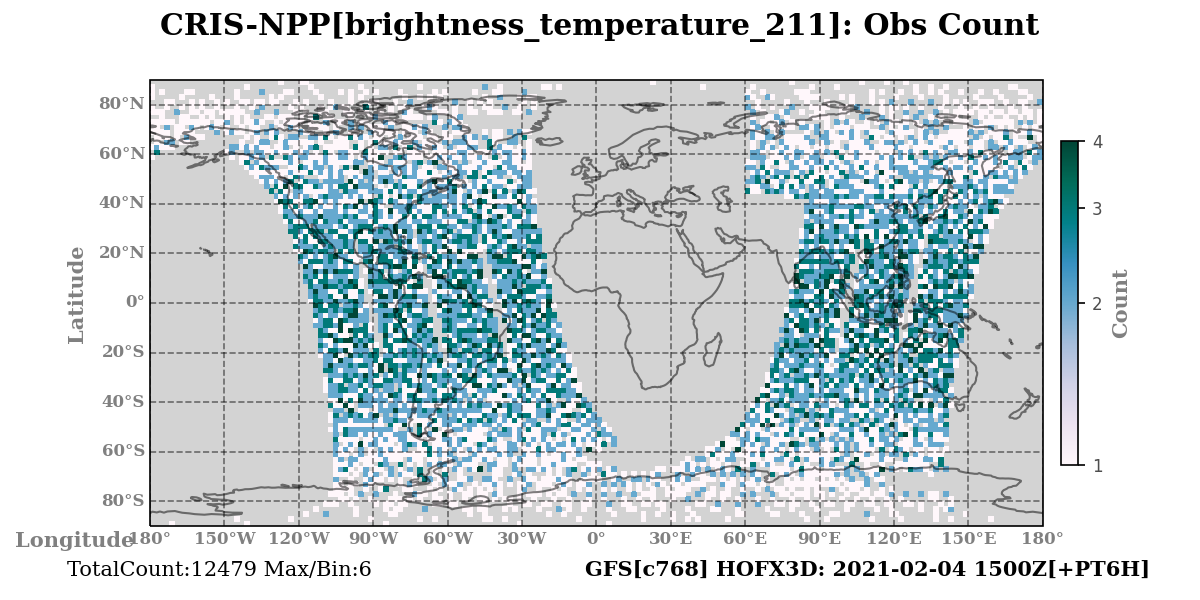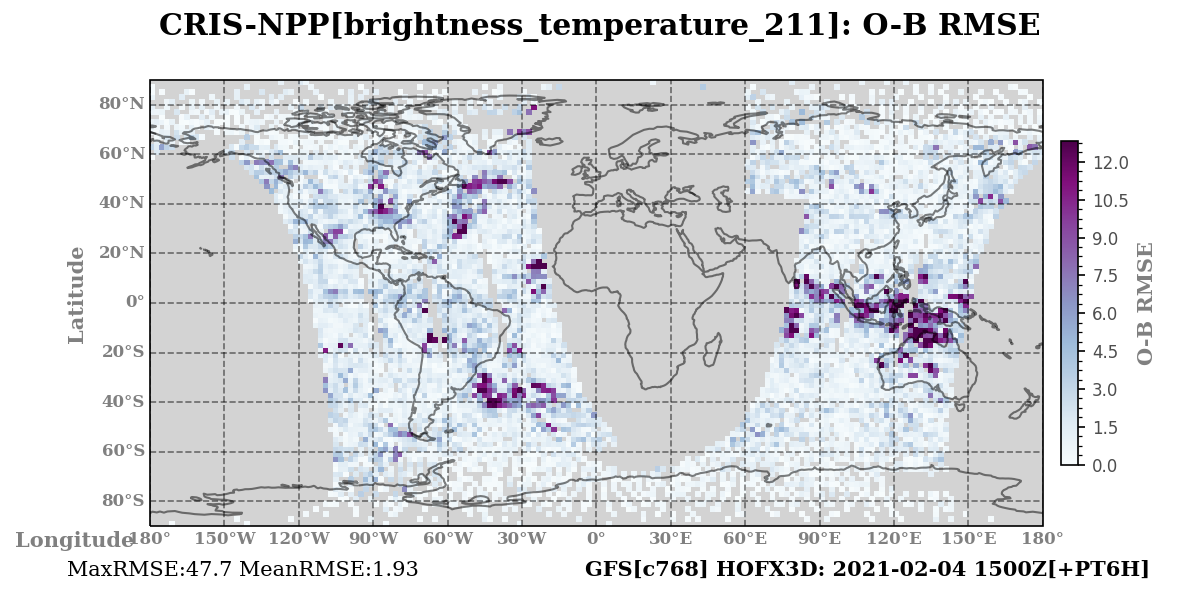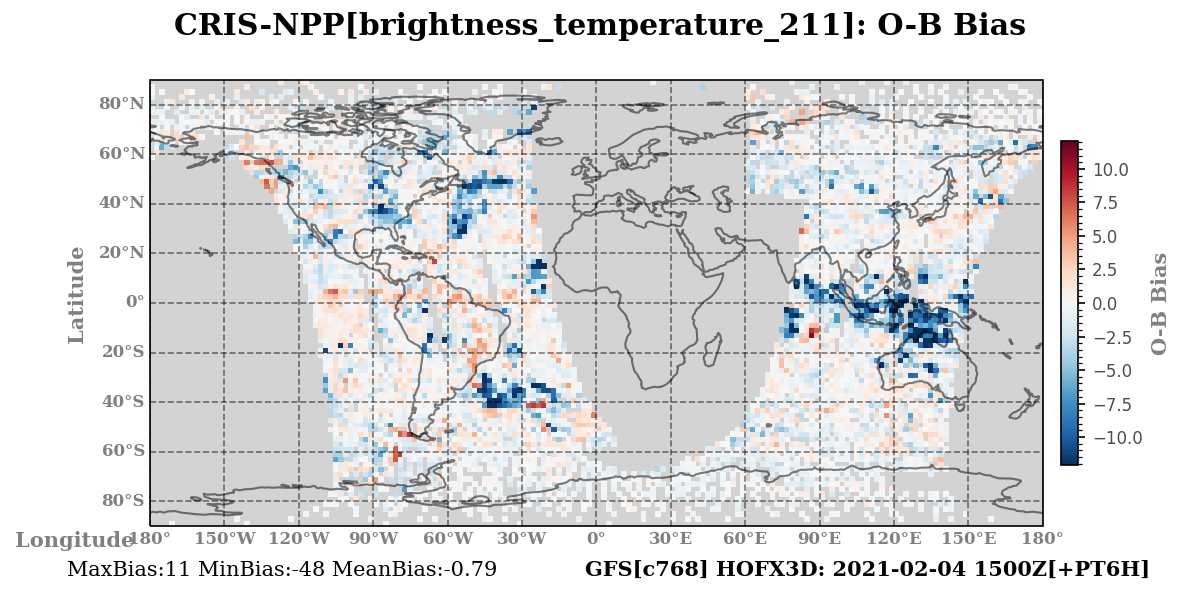 brightness_temperature_224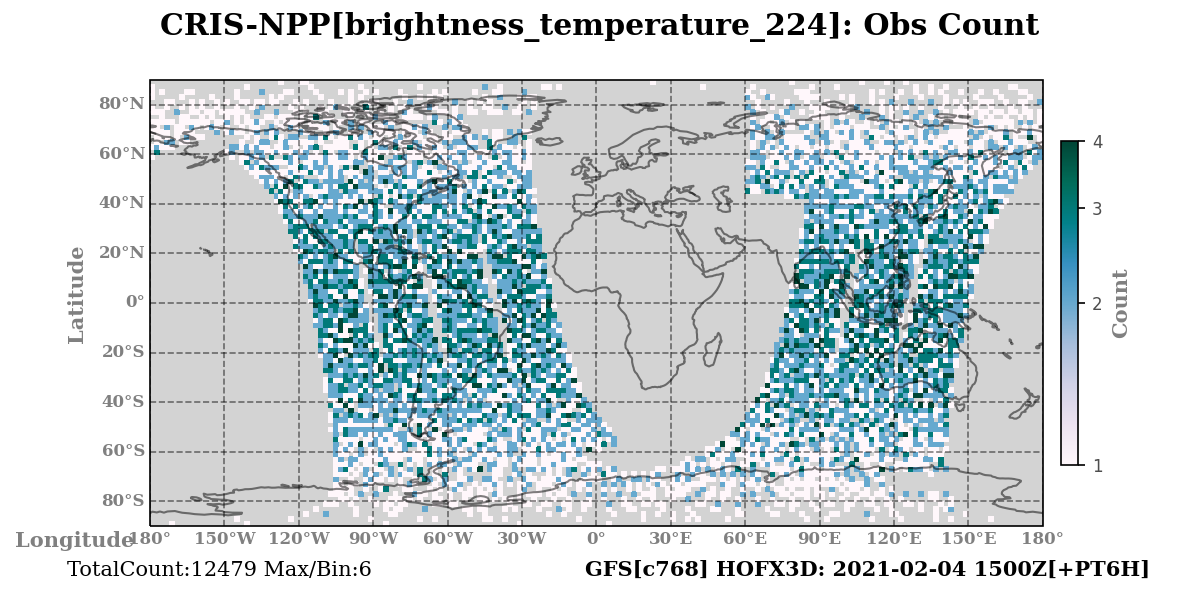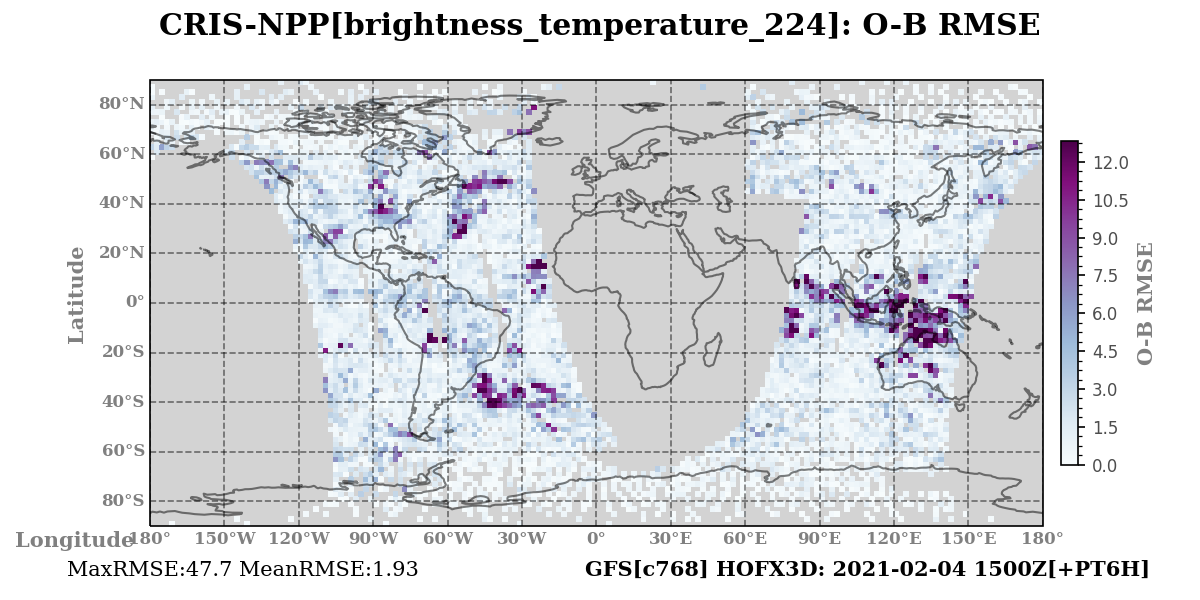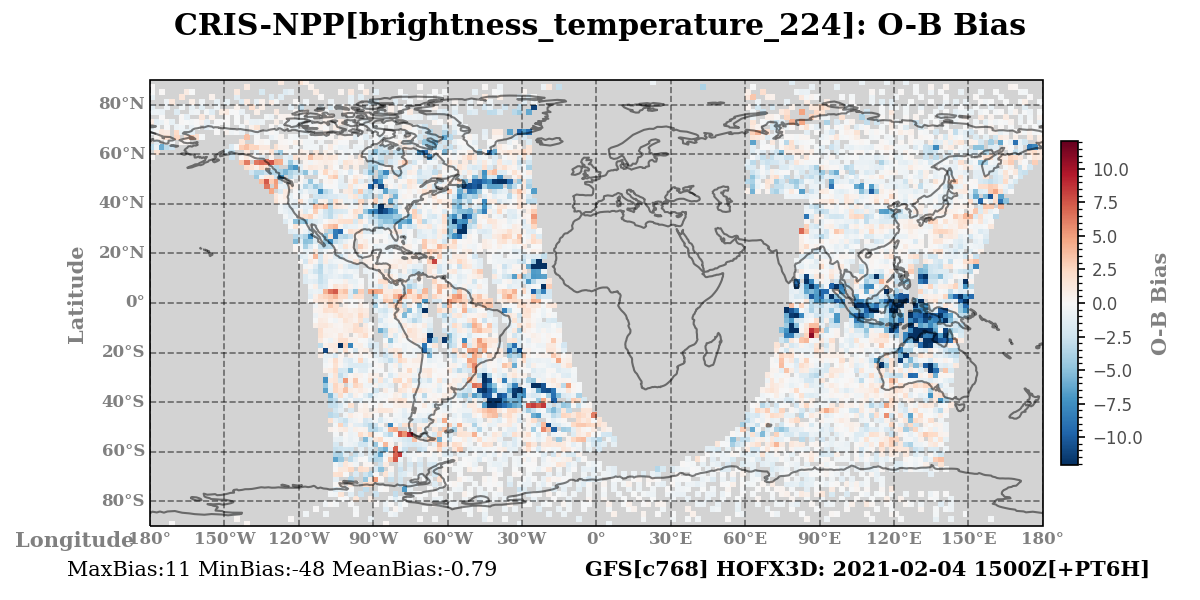 brightness_temperature_248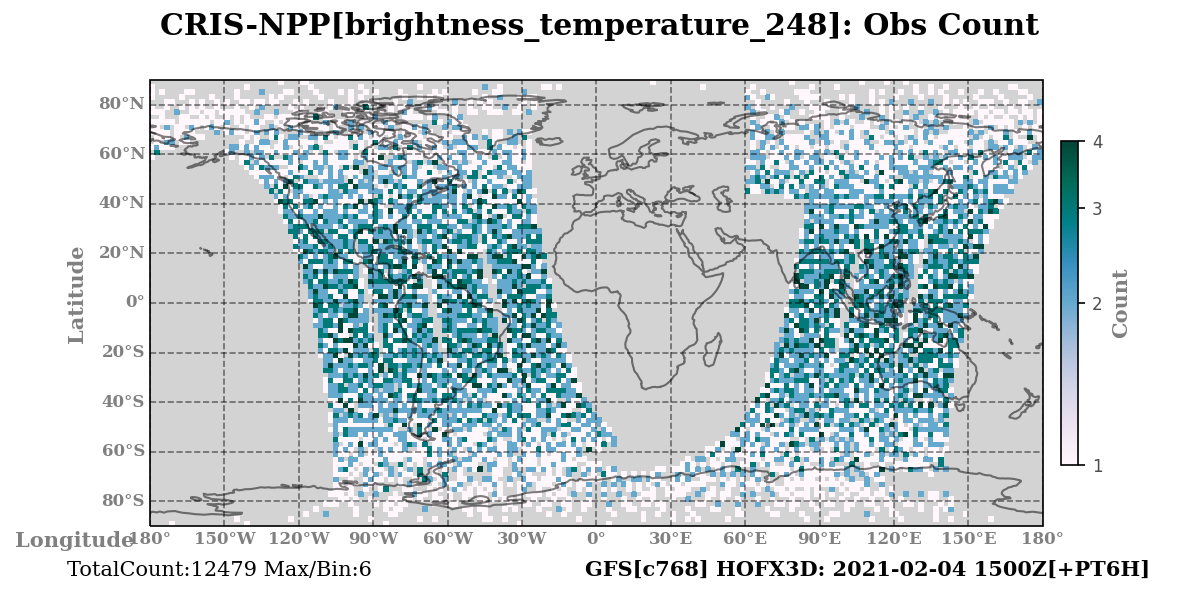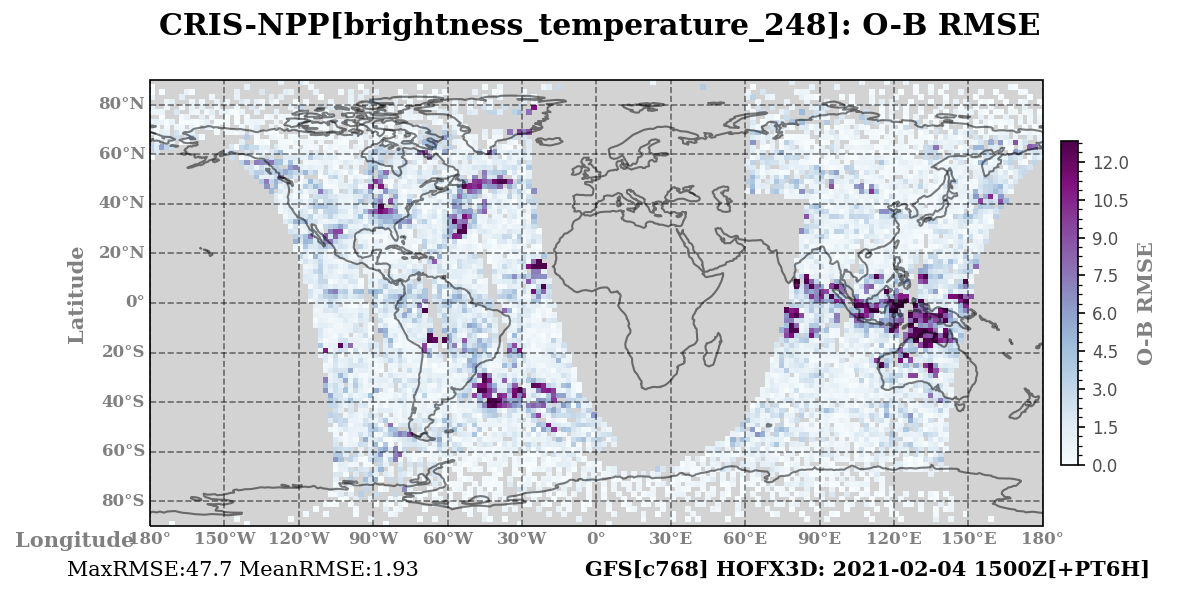 brightness_temperature_283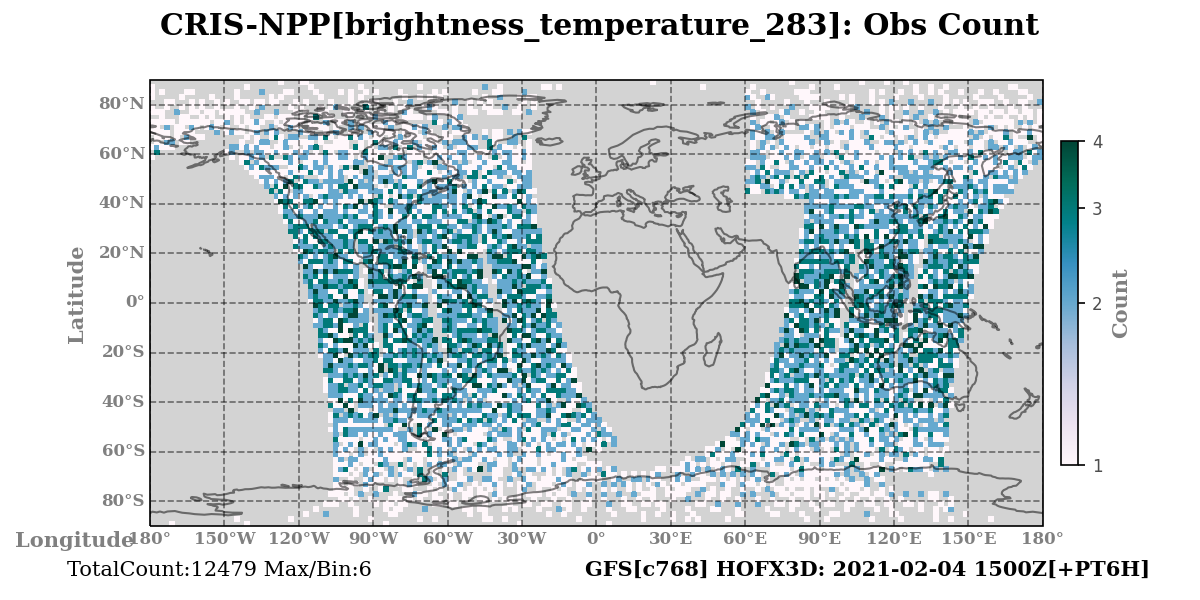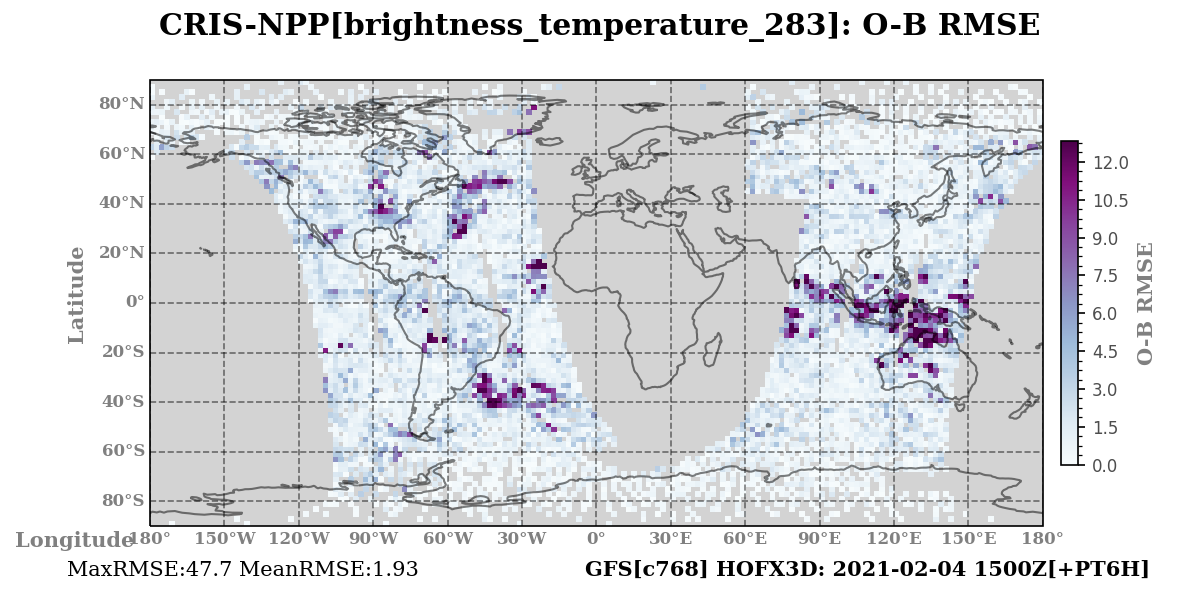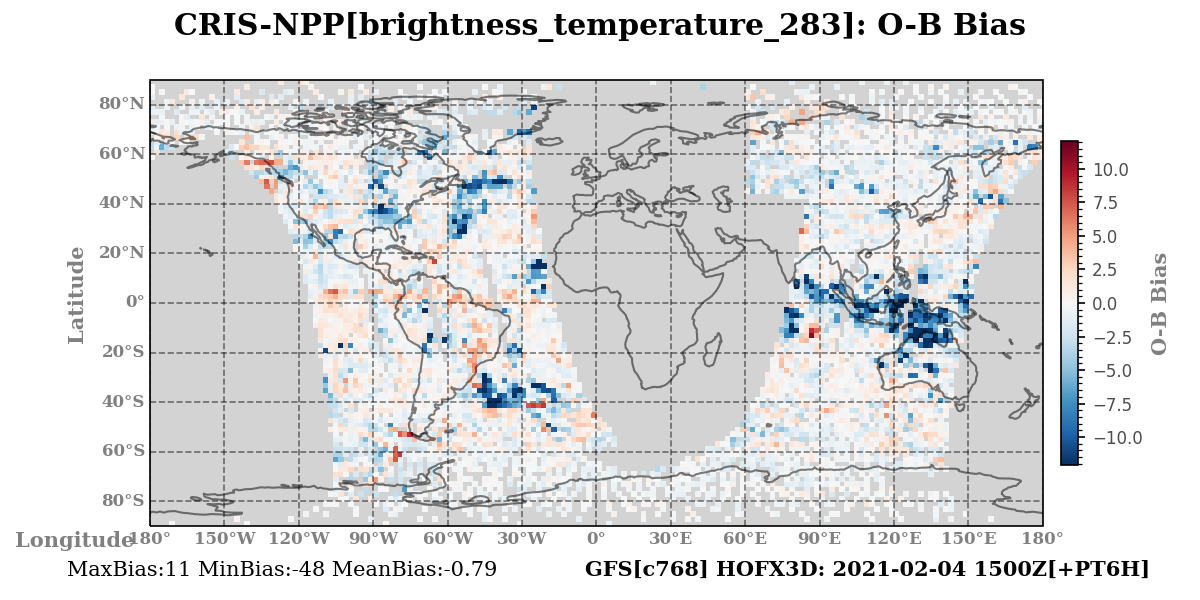 brightness_temperature_342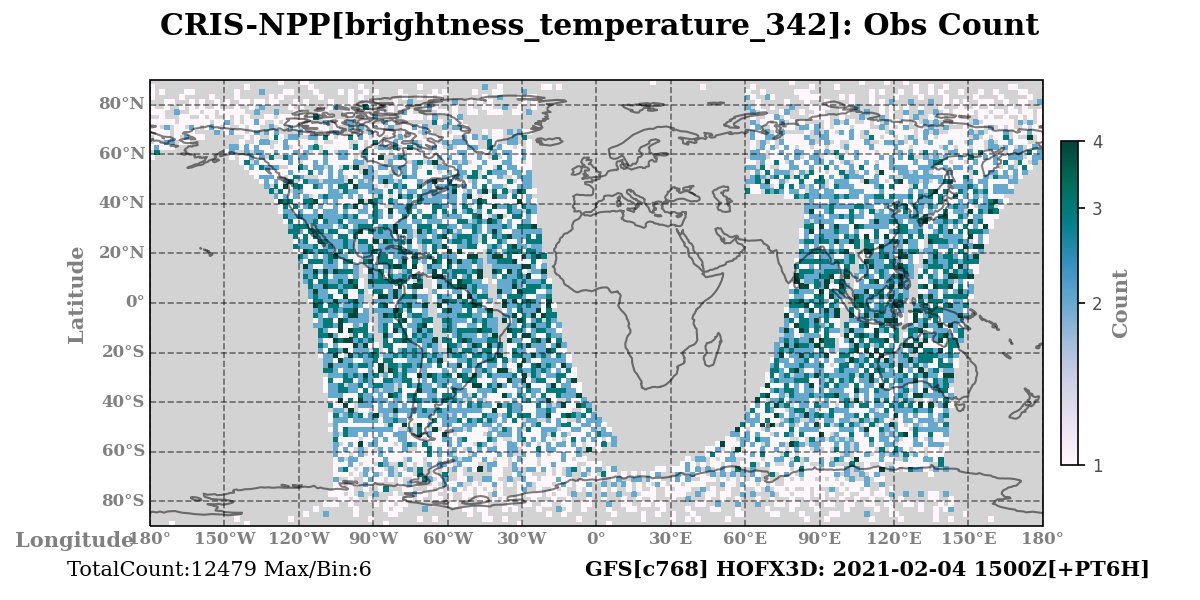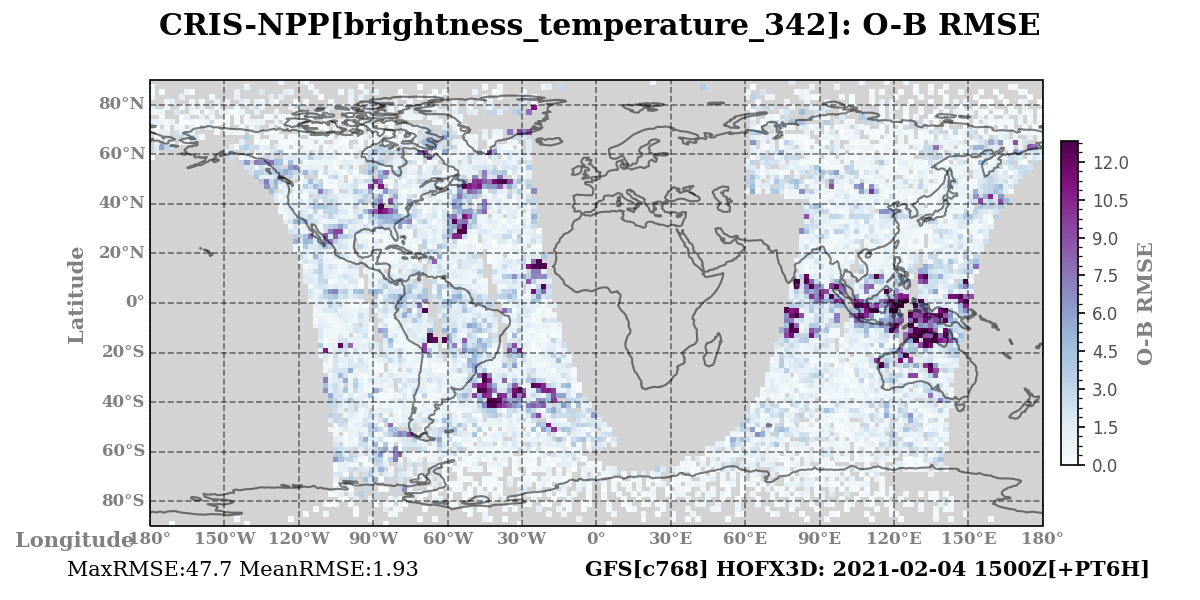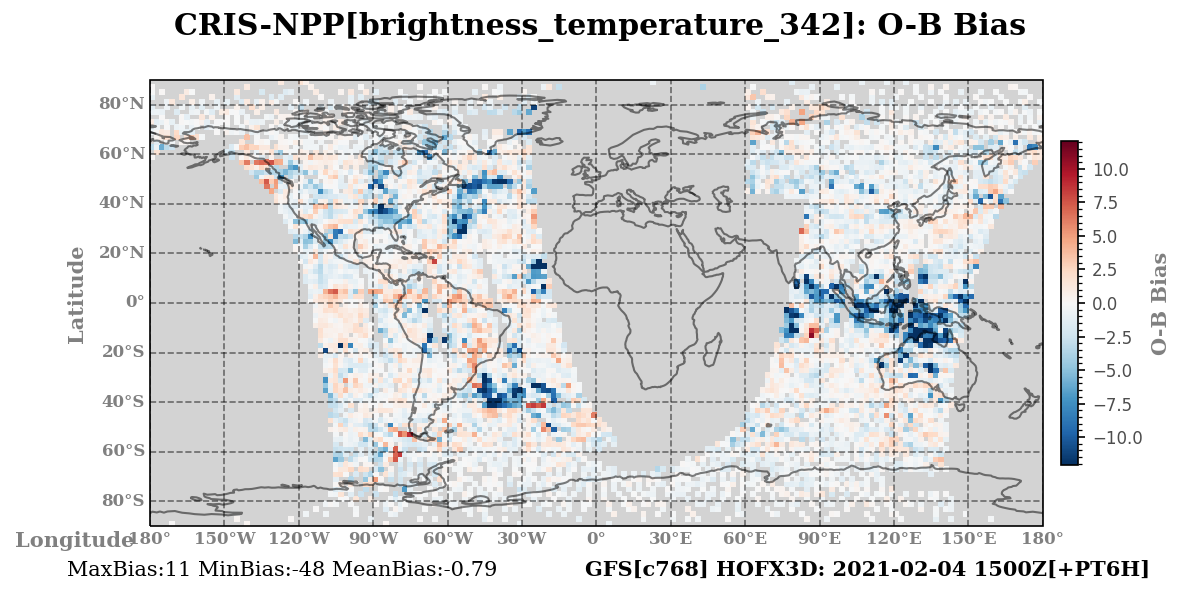 brightness_temperature_404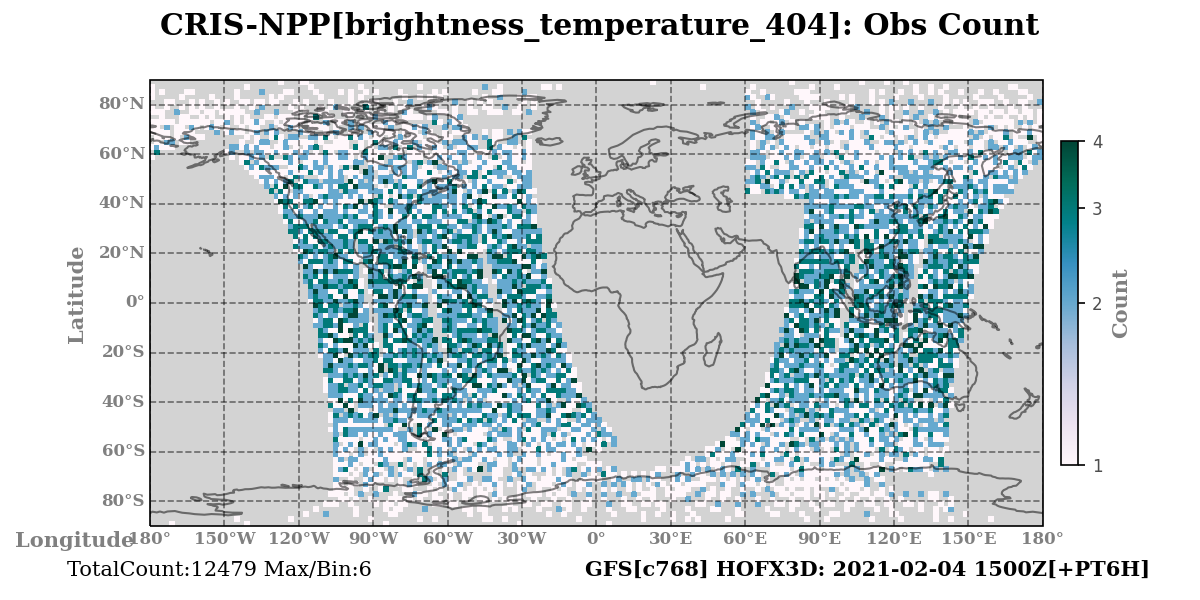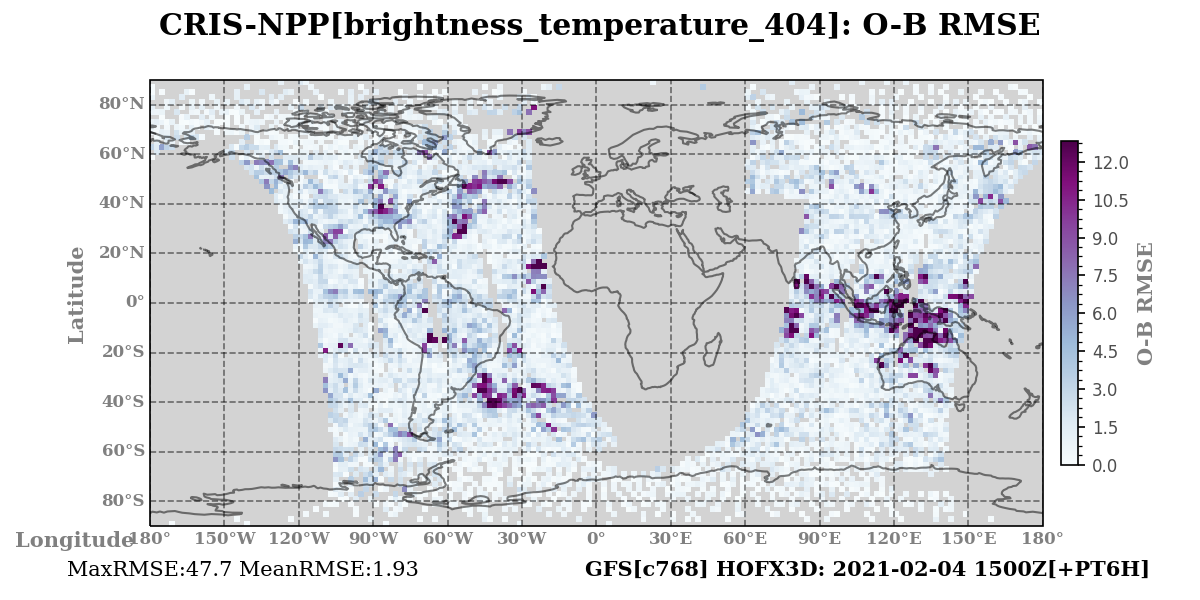 brightness_temperature_464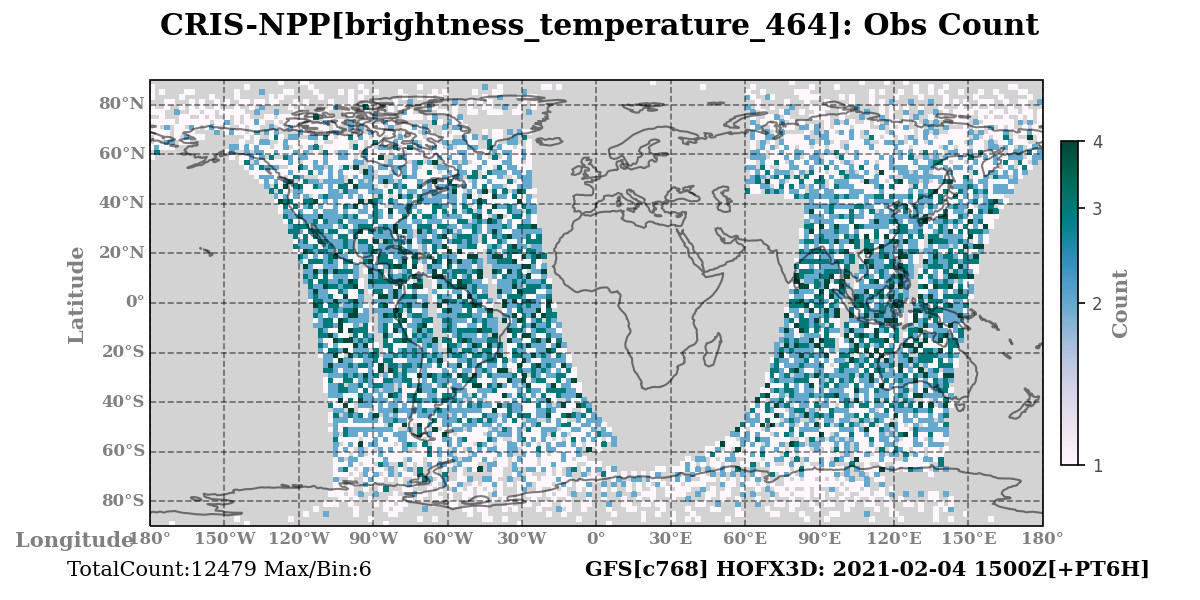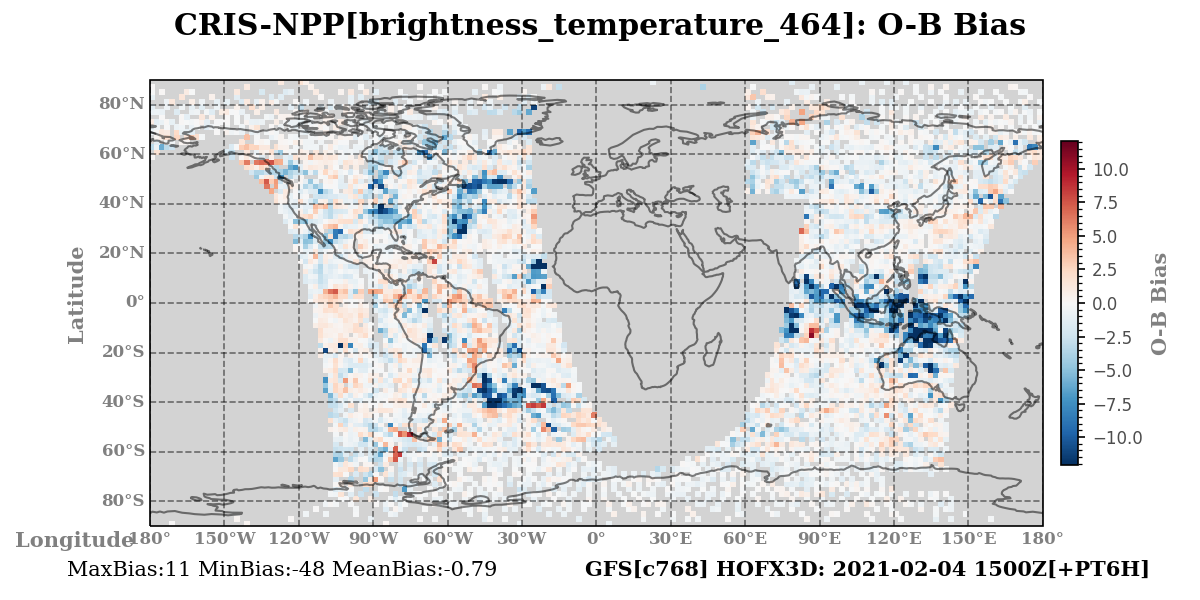 brightness_temperature_529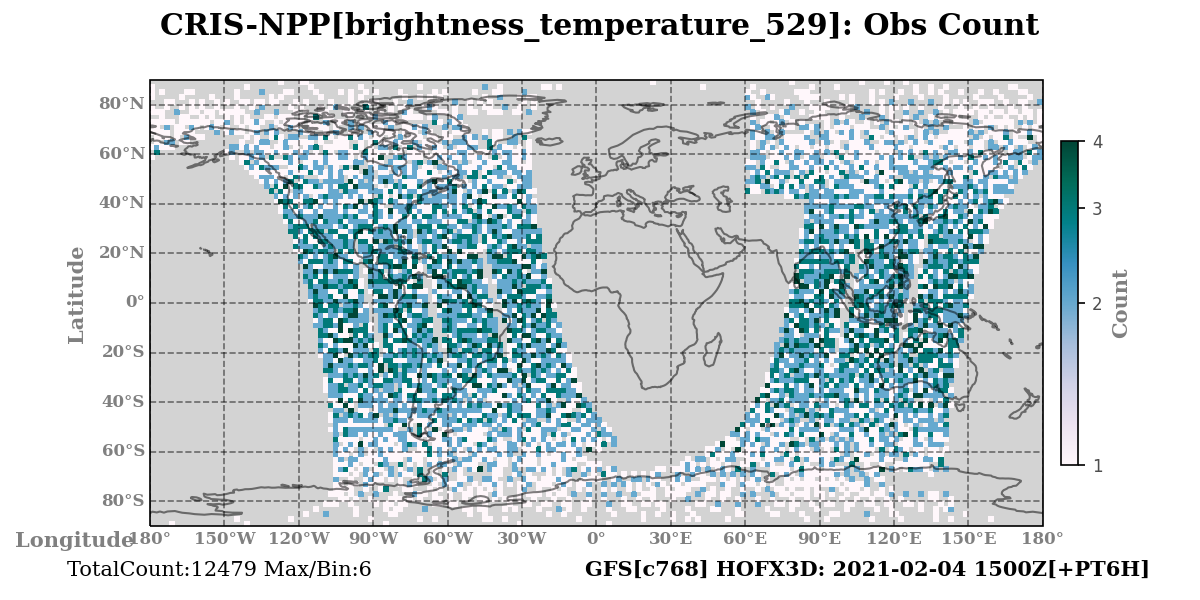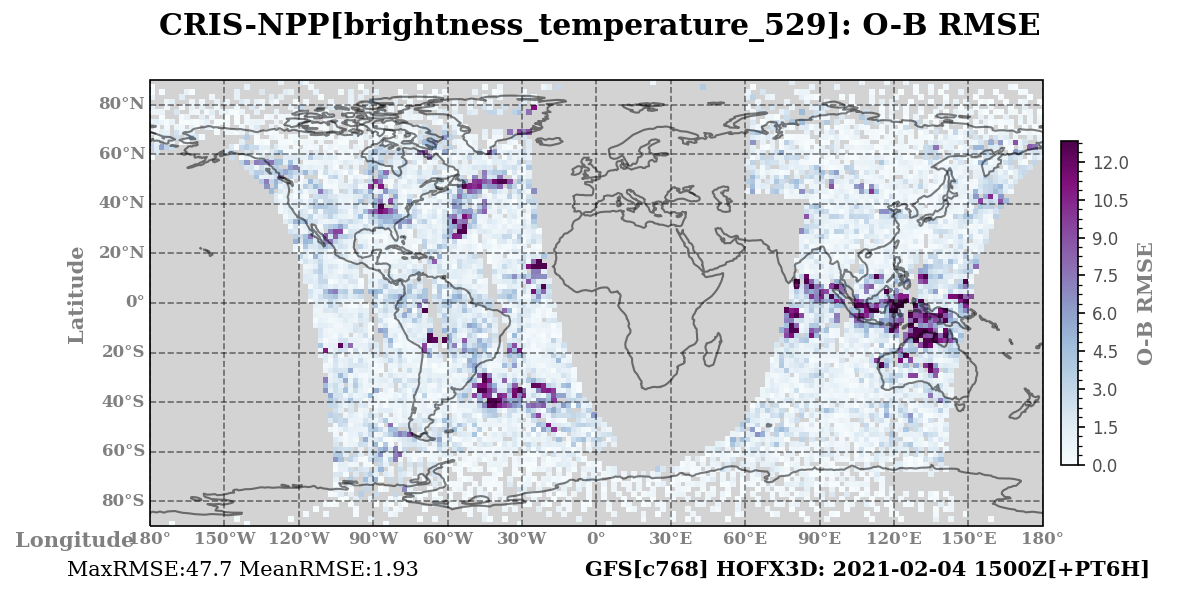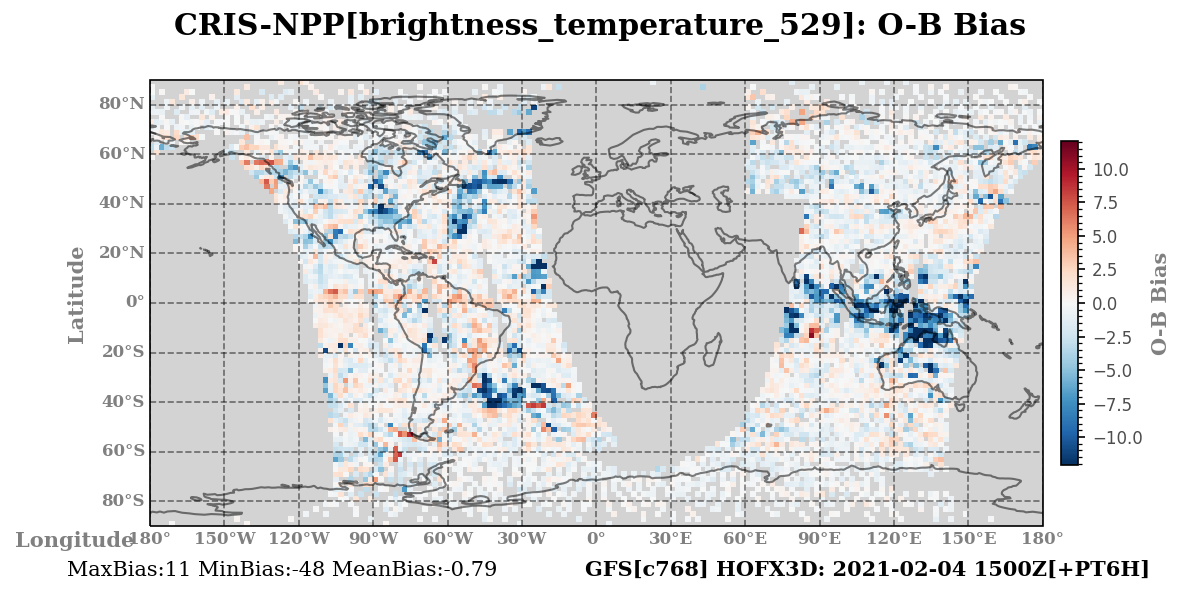 brightness_temperature_596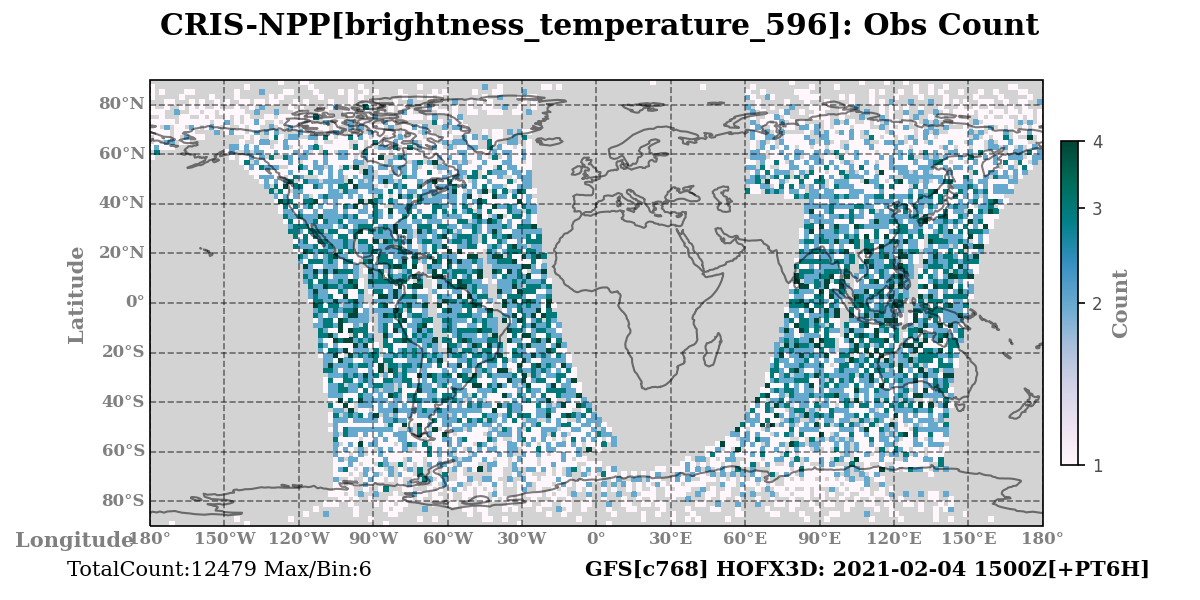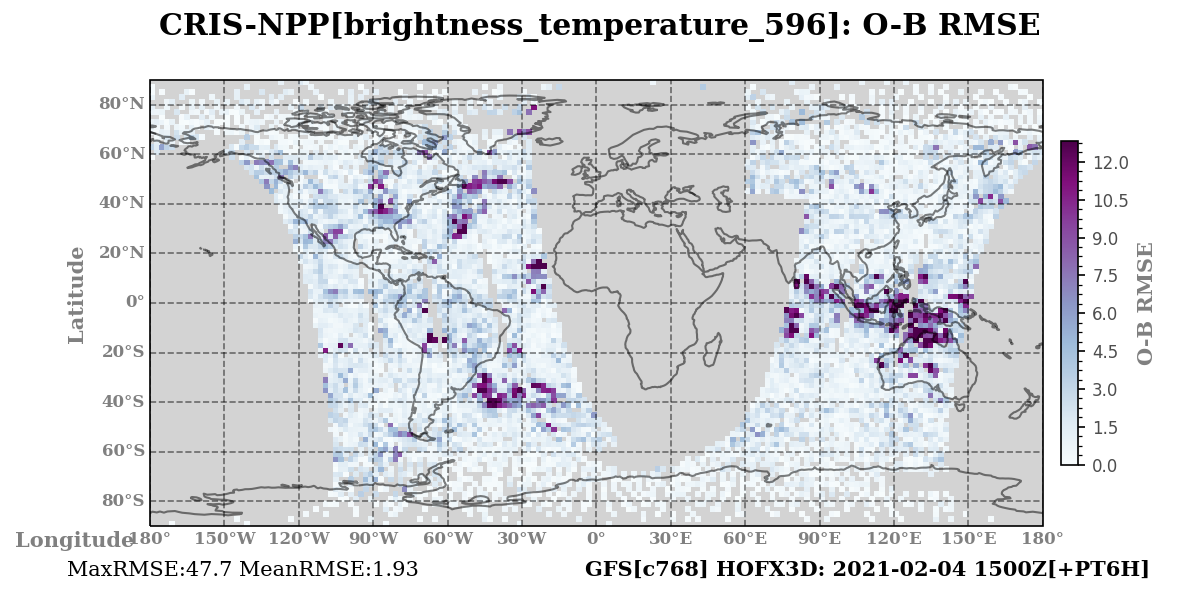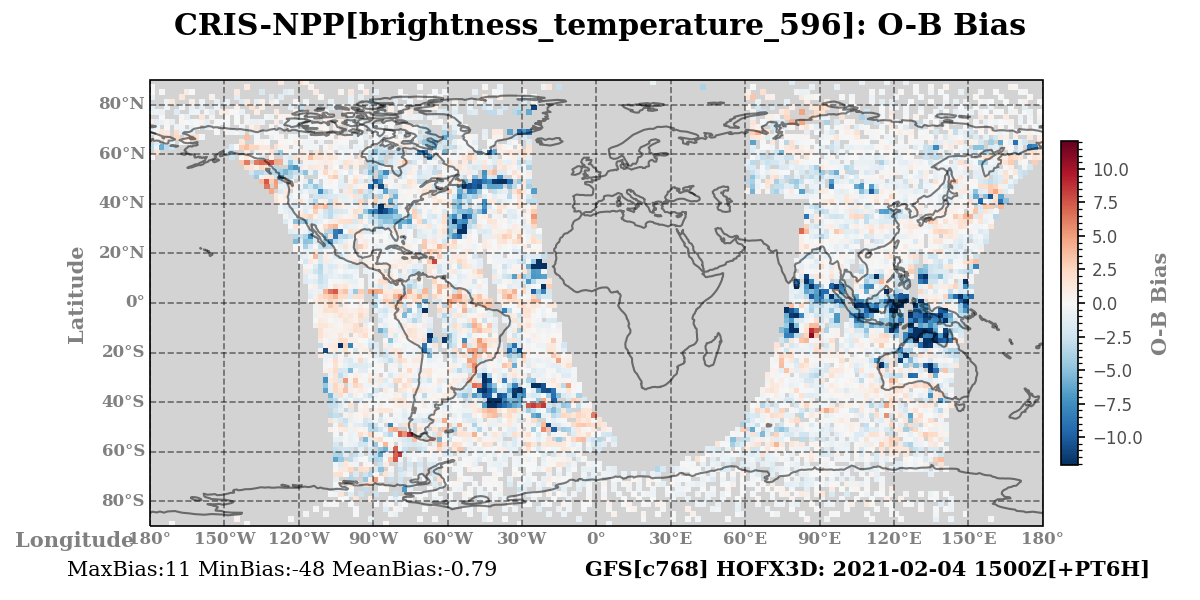 brightness_temperature_626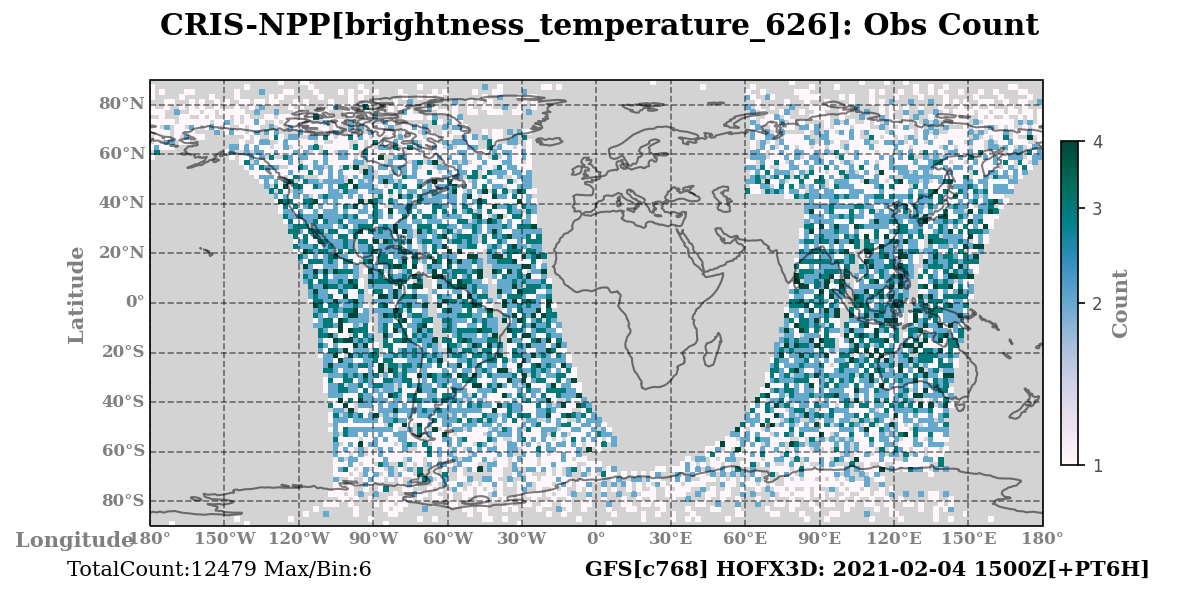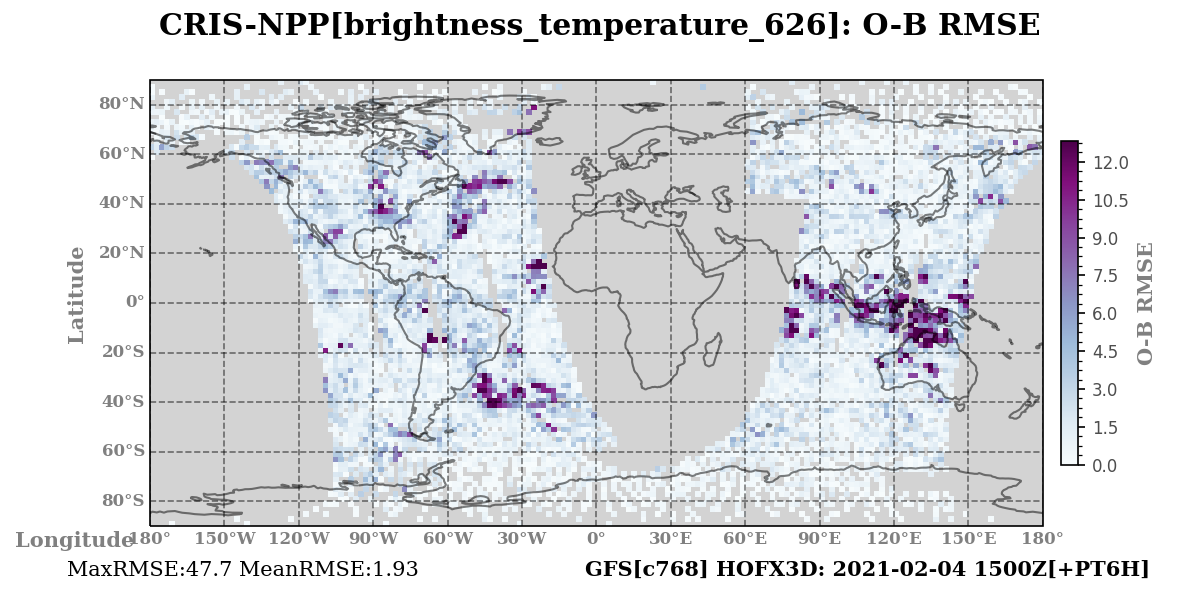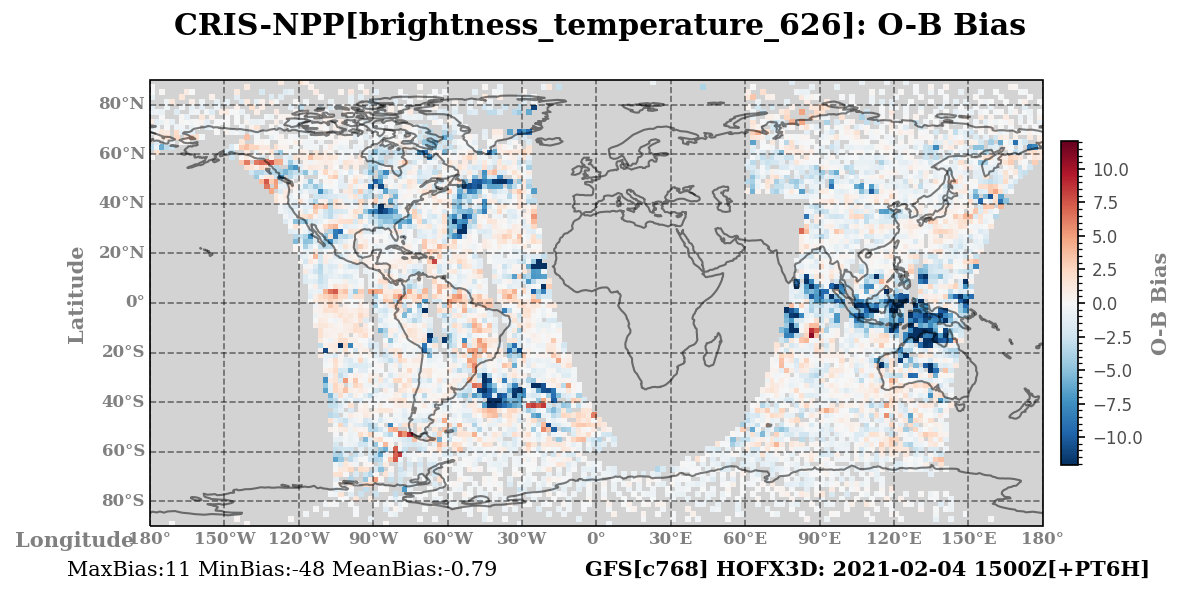 brightness_temperature_646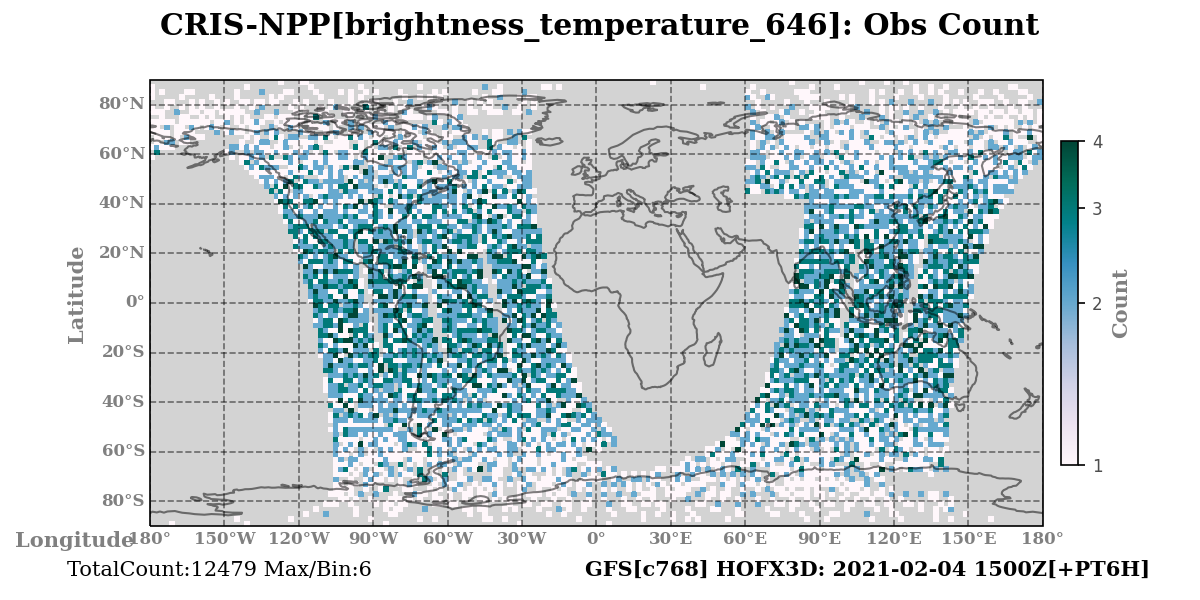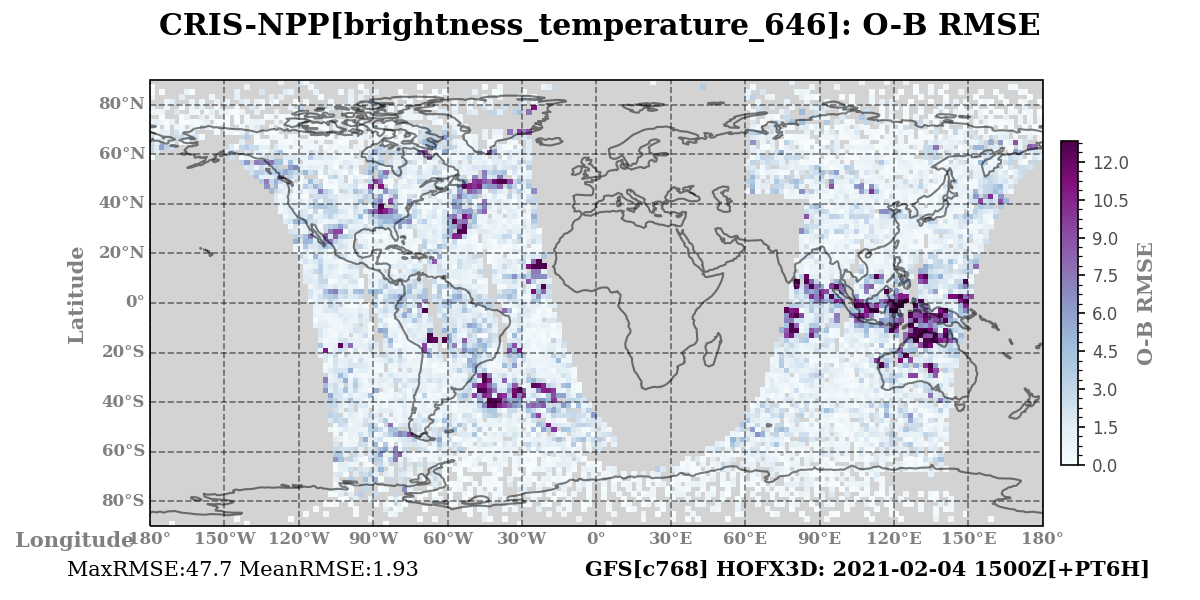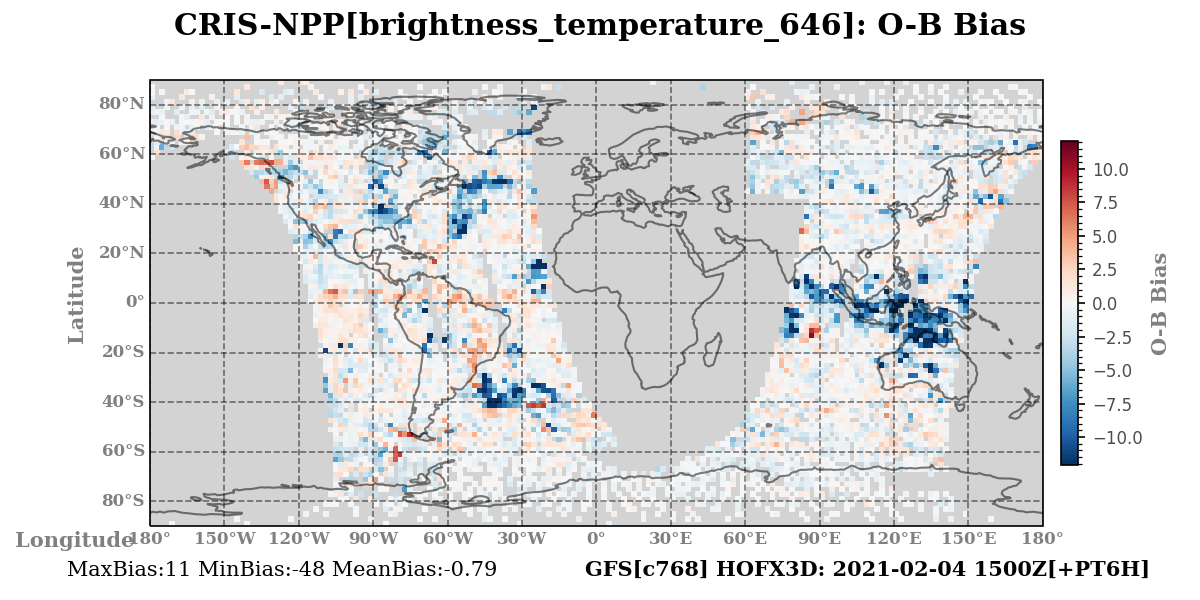 brightness_temperature_860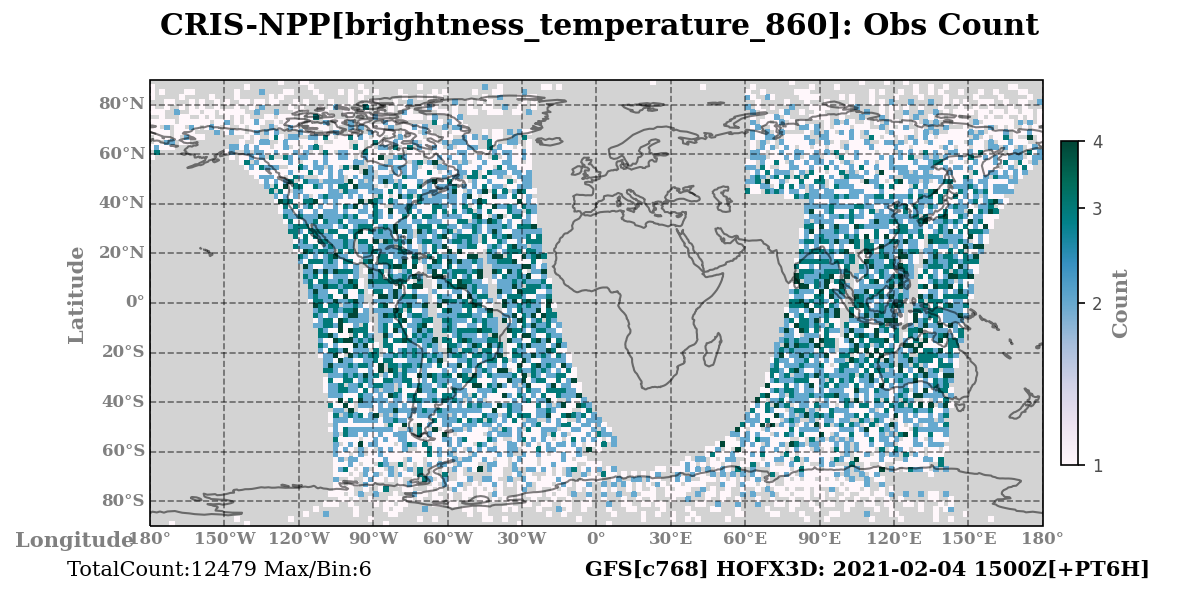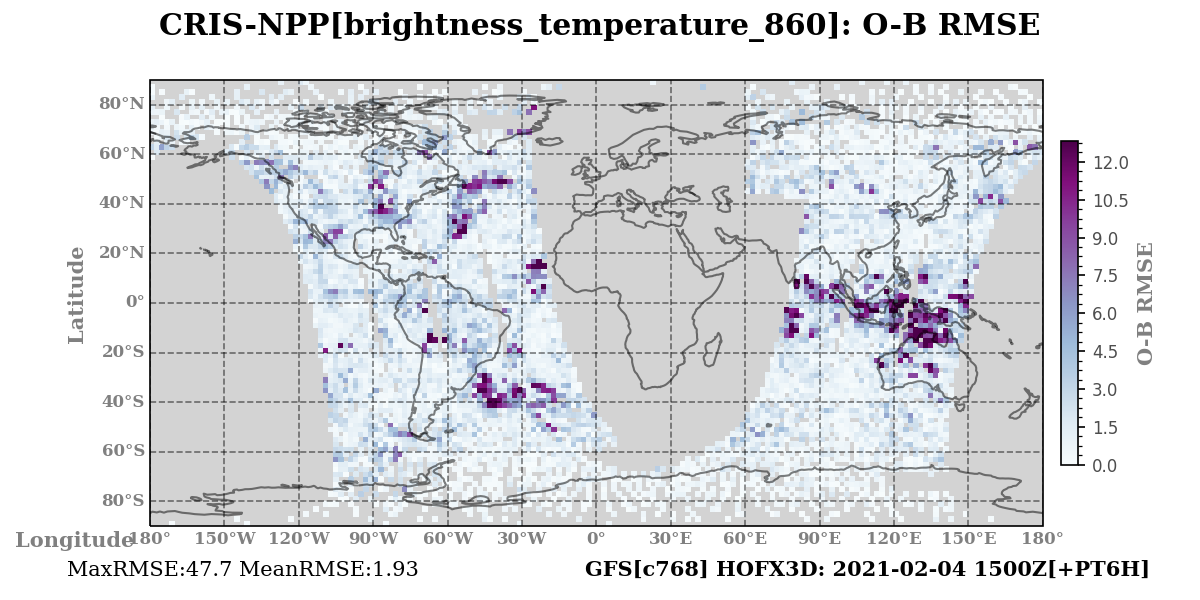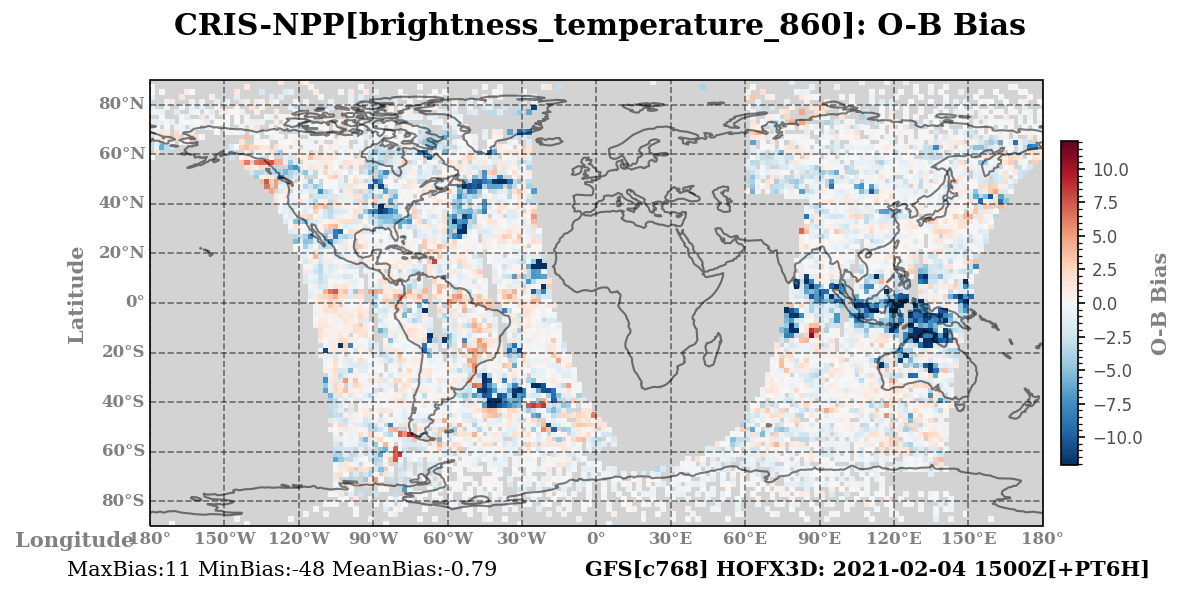 brightness_temperature_978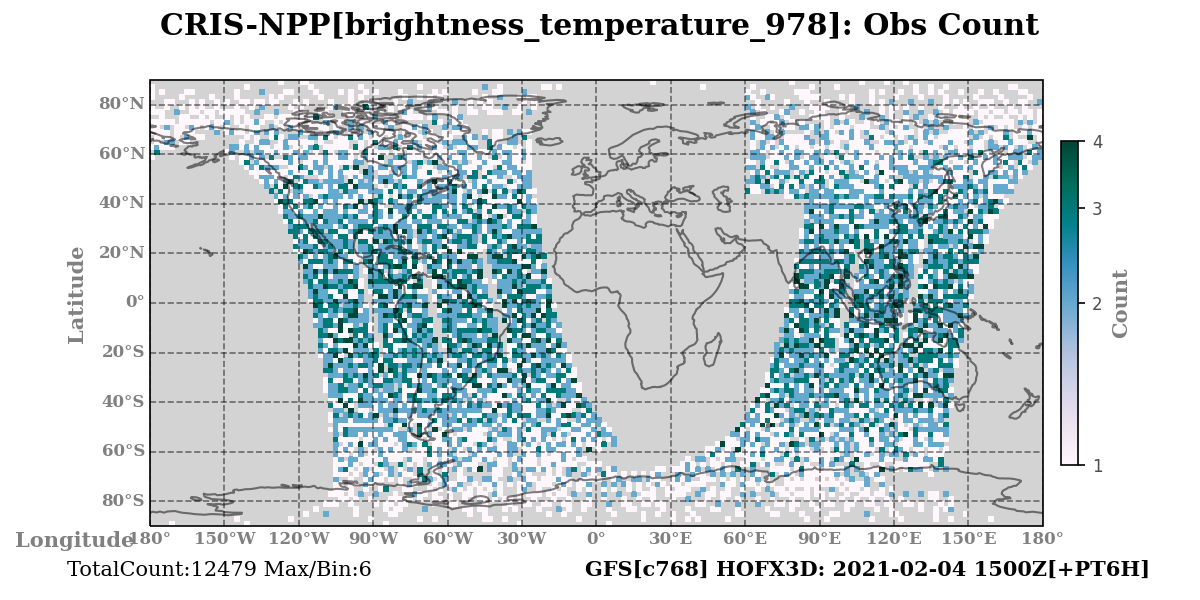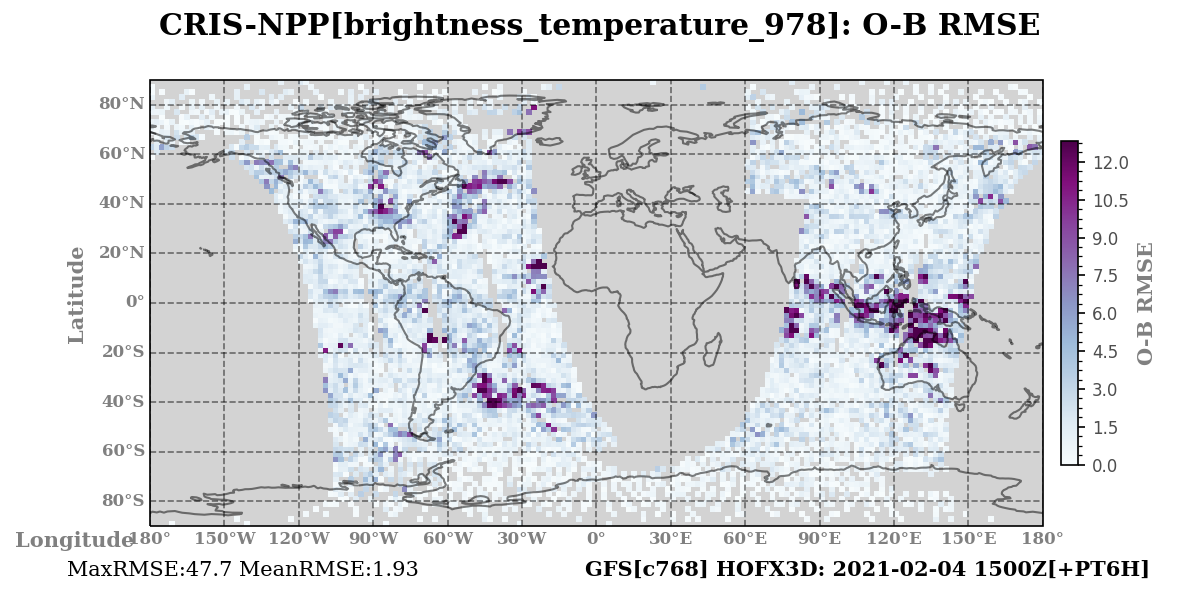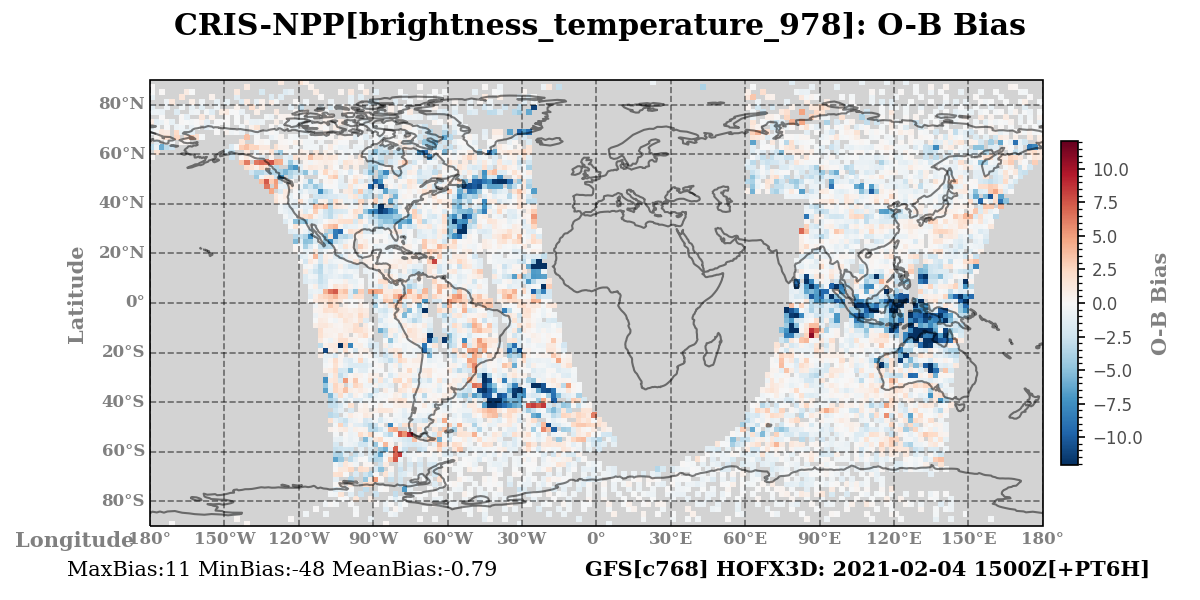 brightness_temperature_1018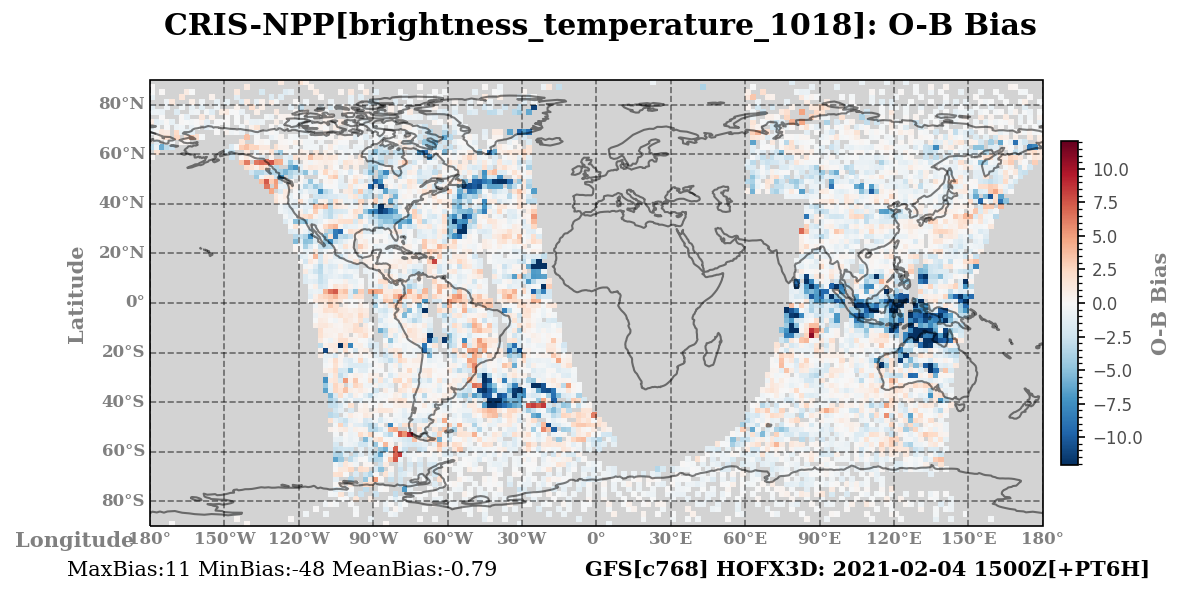 brightness_temperature_1042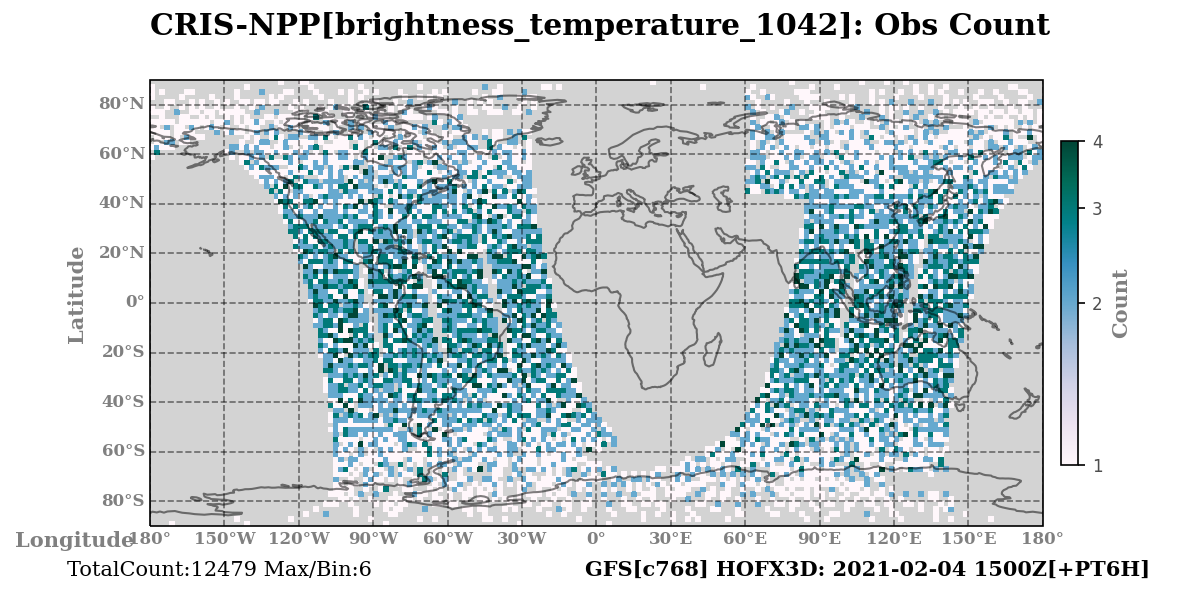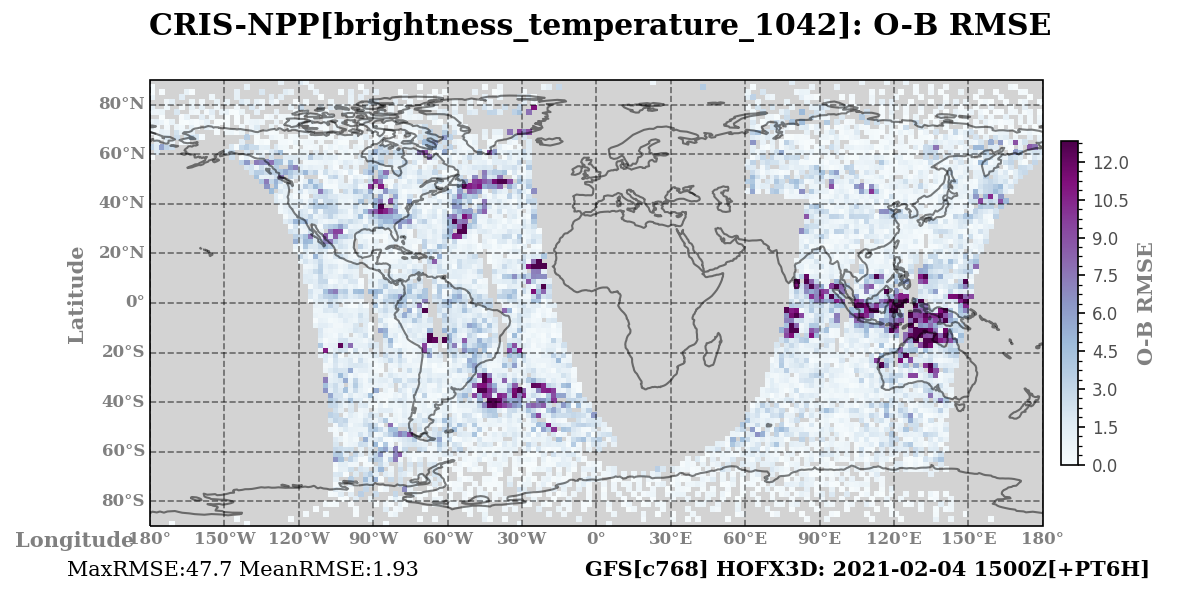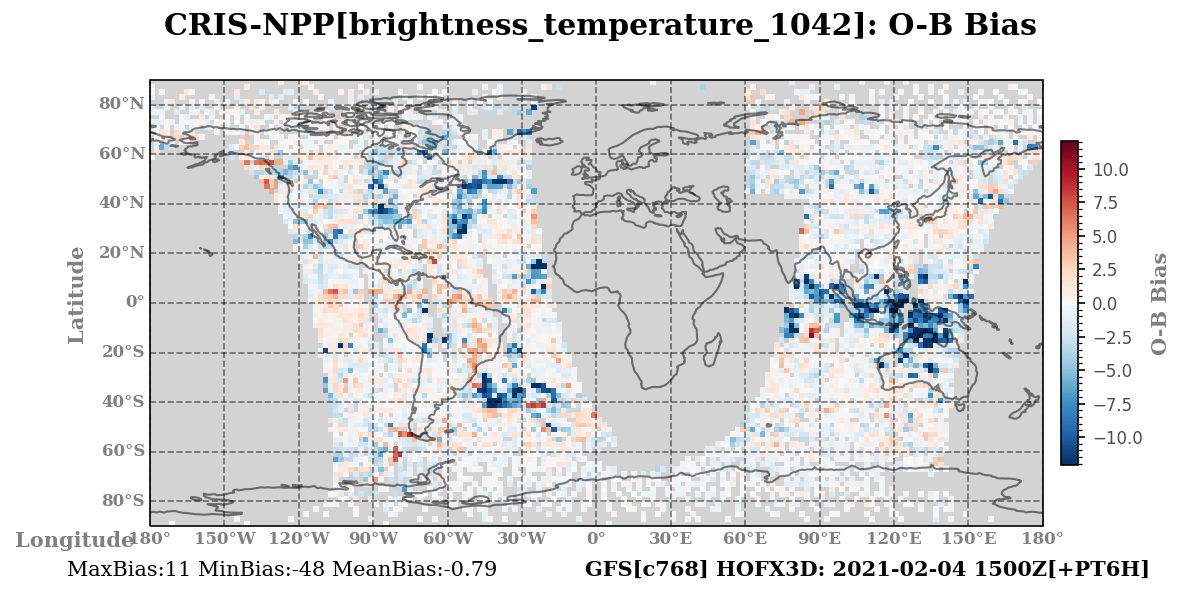 brightness_temperature_1133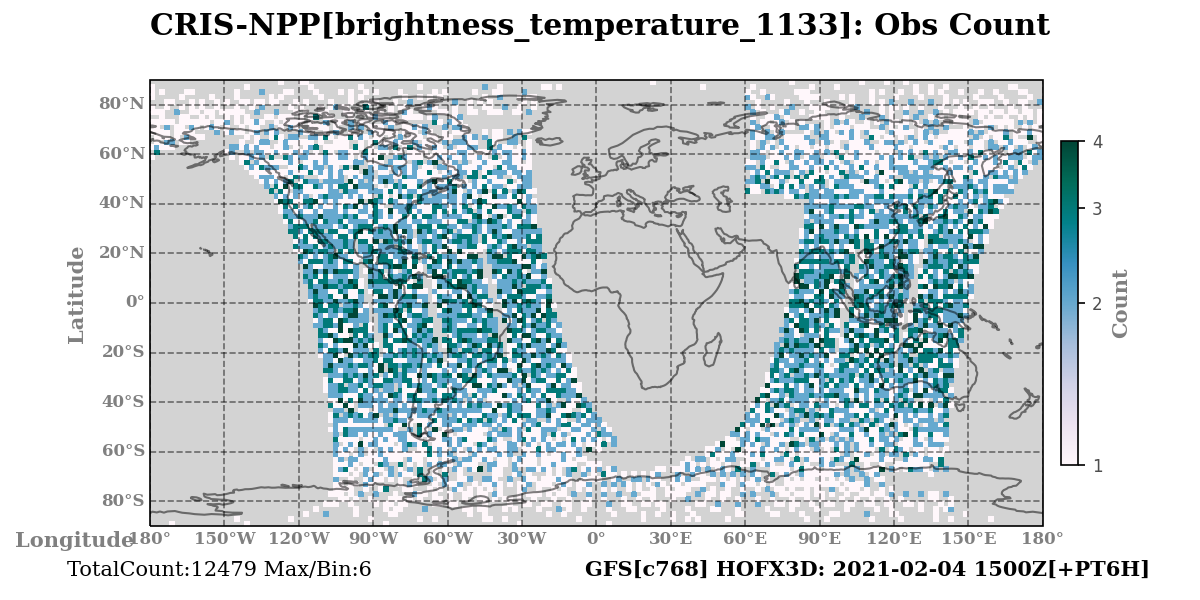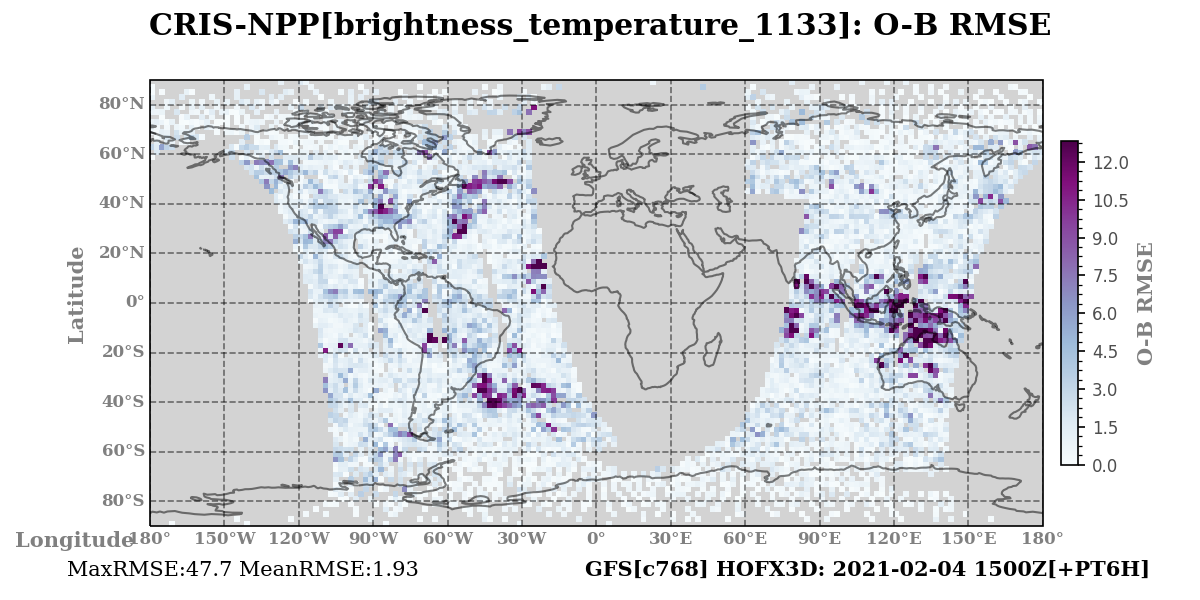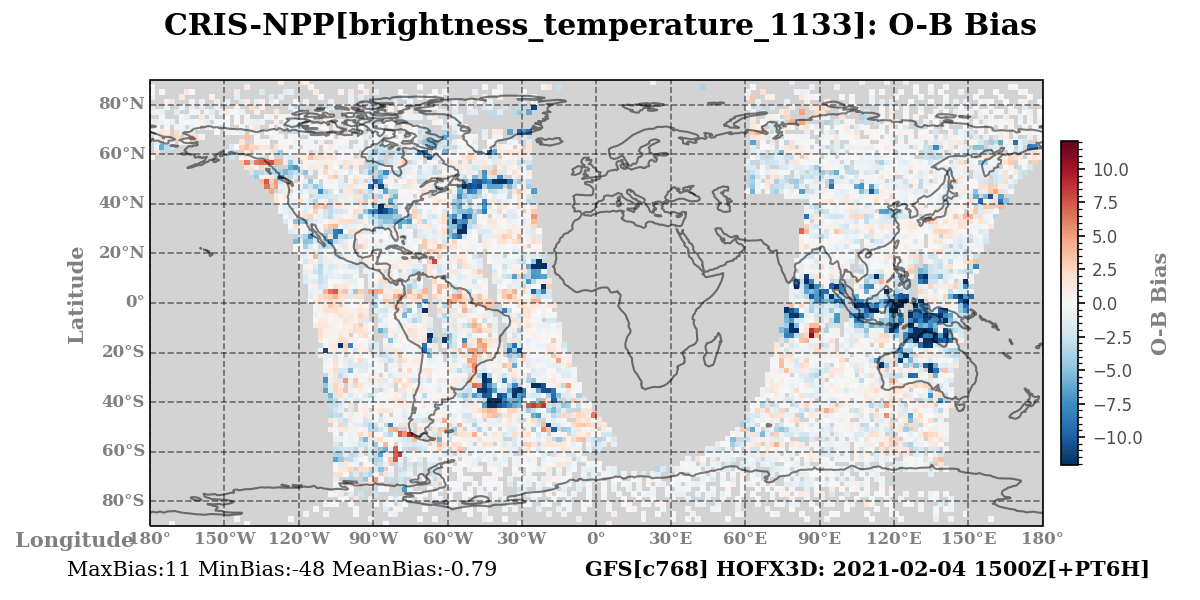 brightness_temperature_1300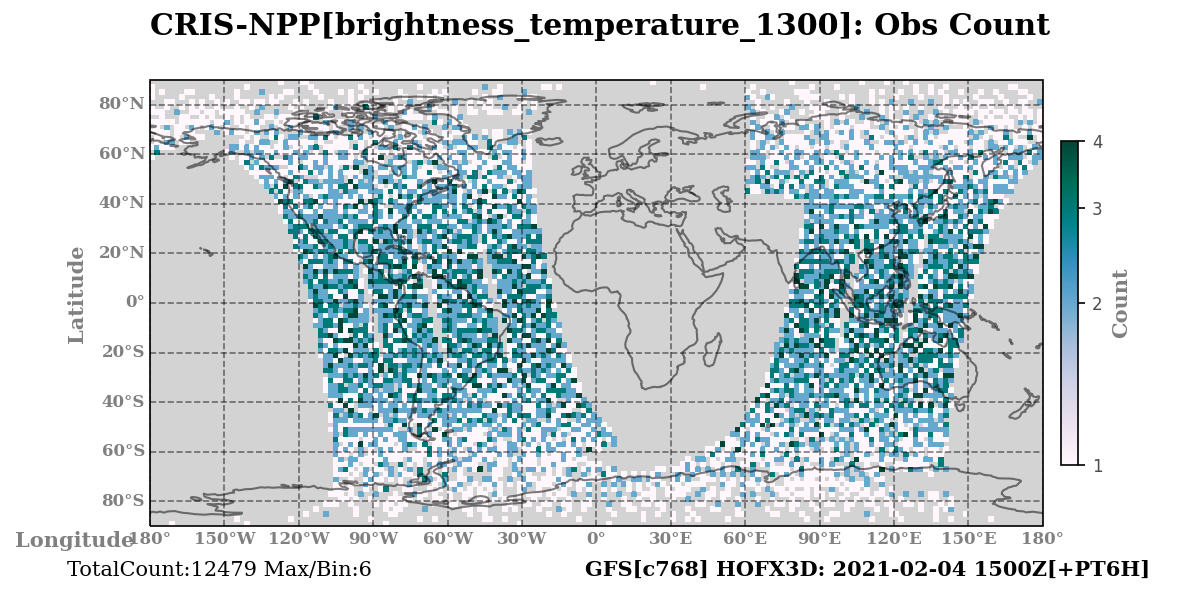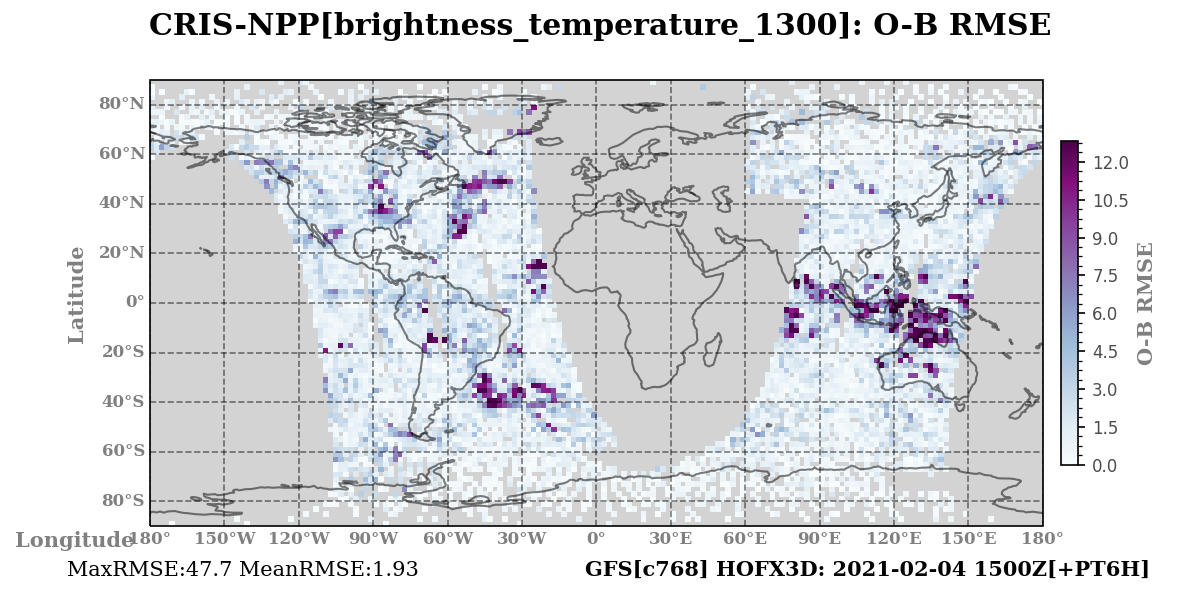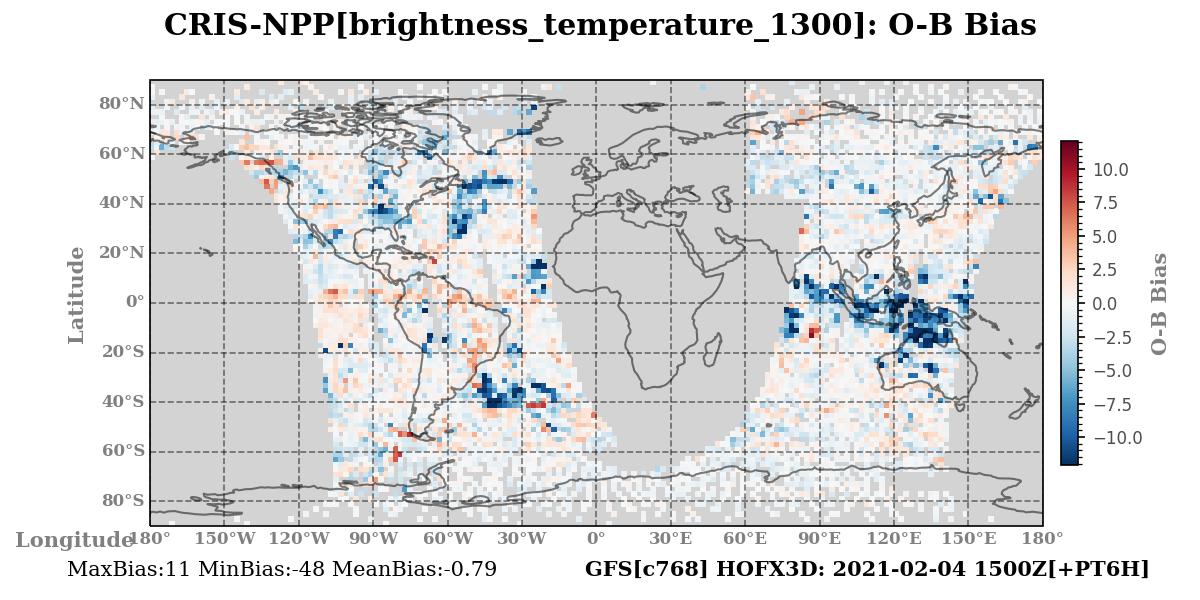 brightness_temperature_1570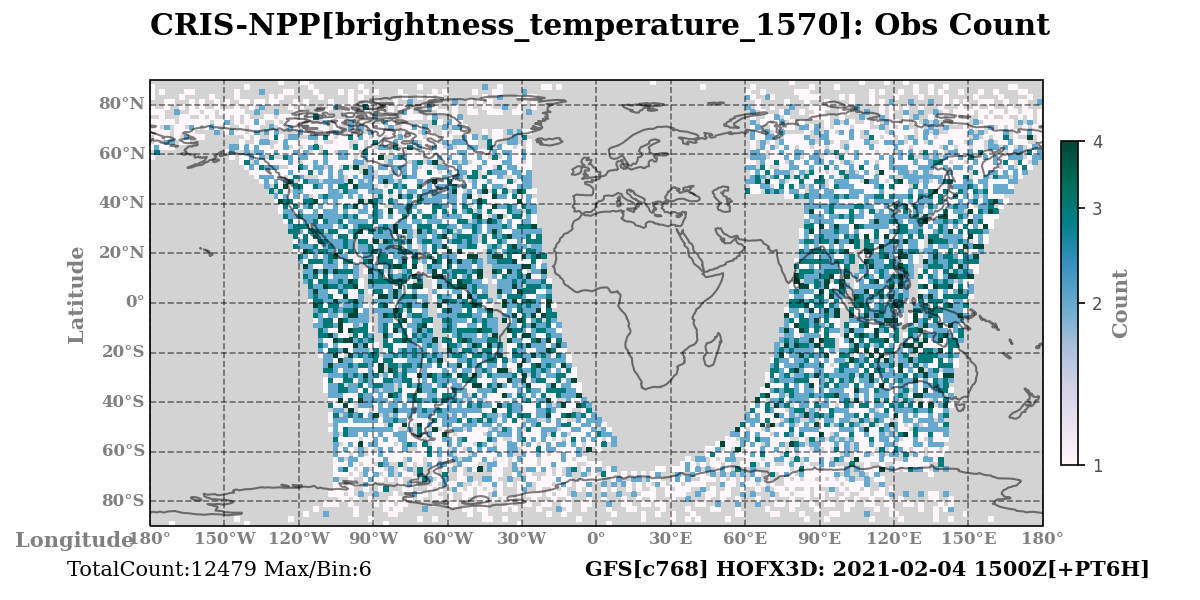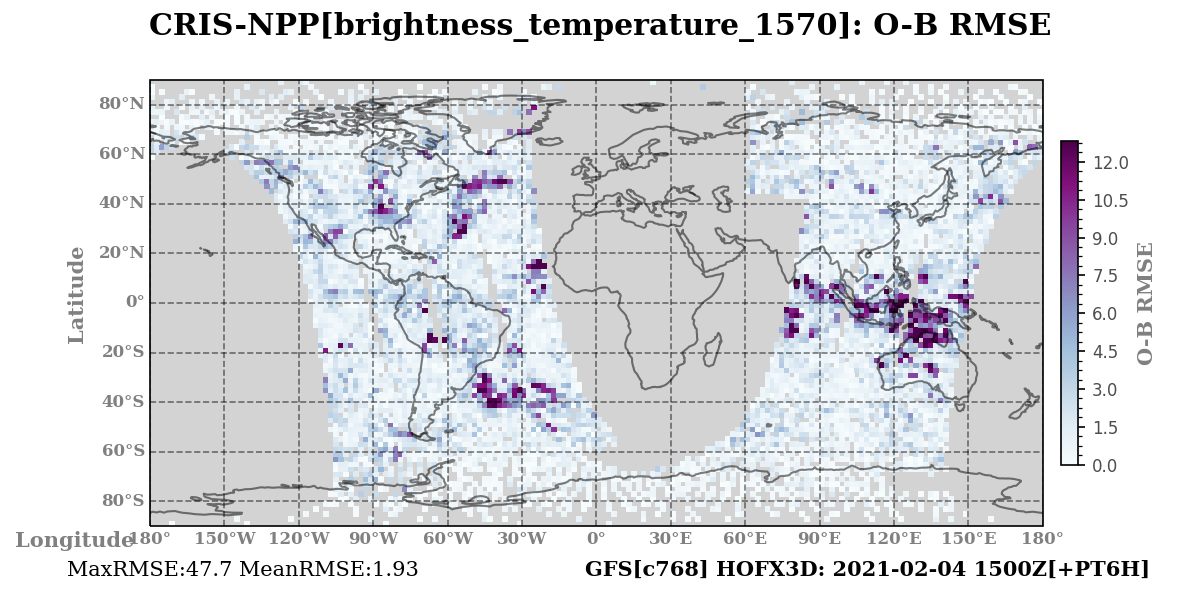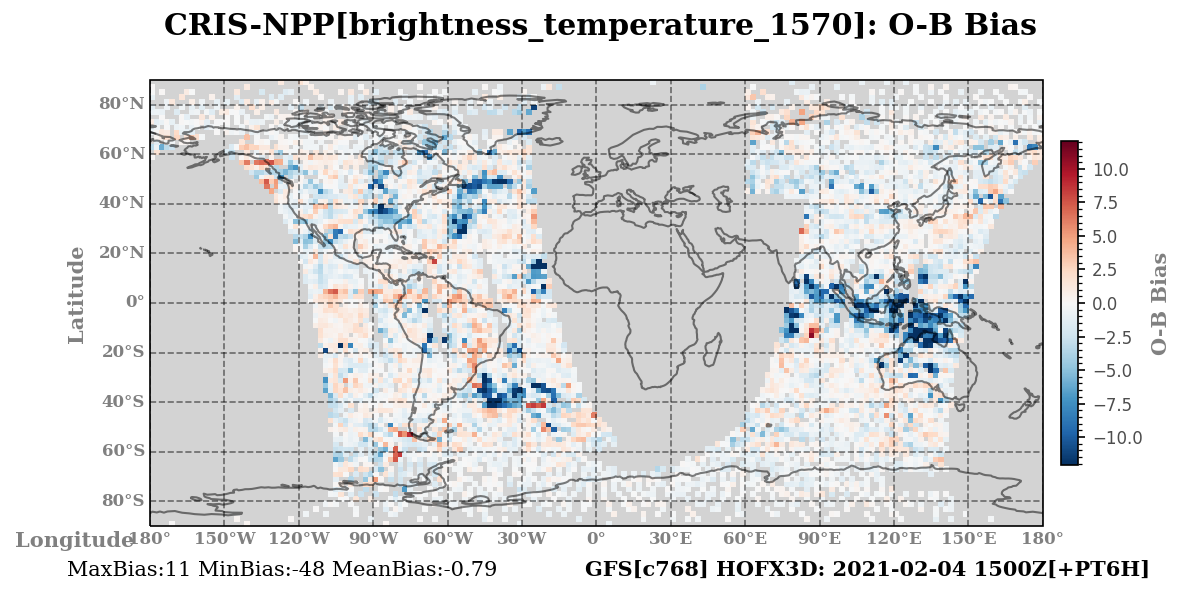 brightness_temperature_1945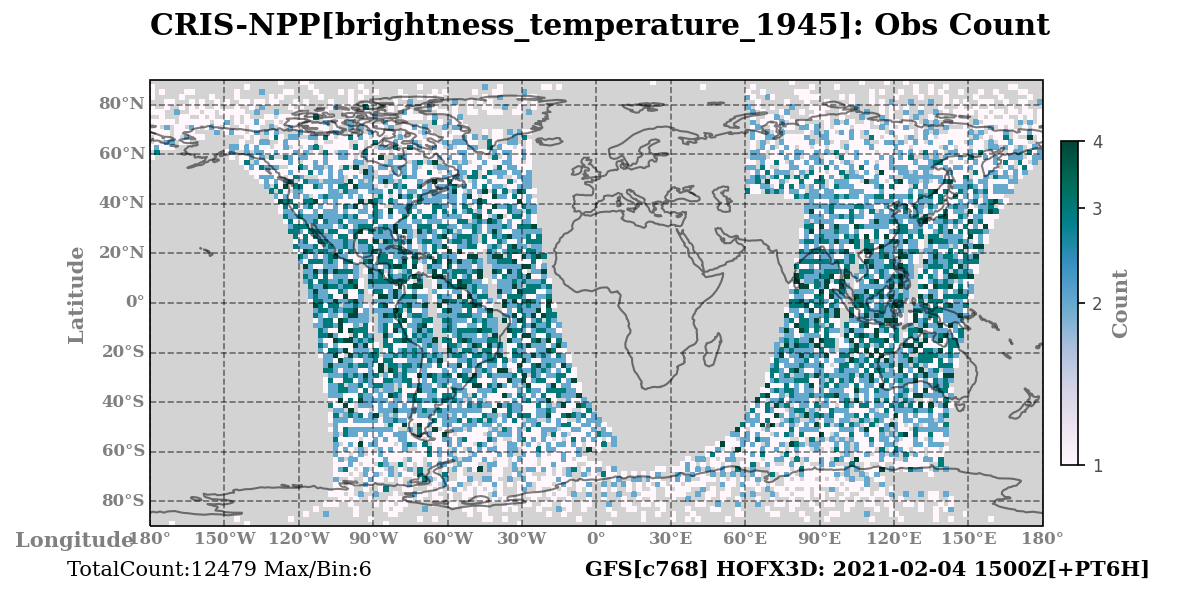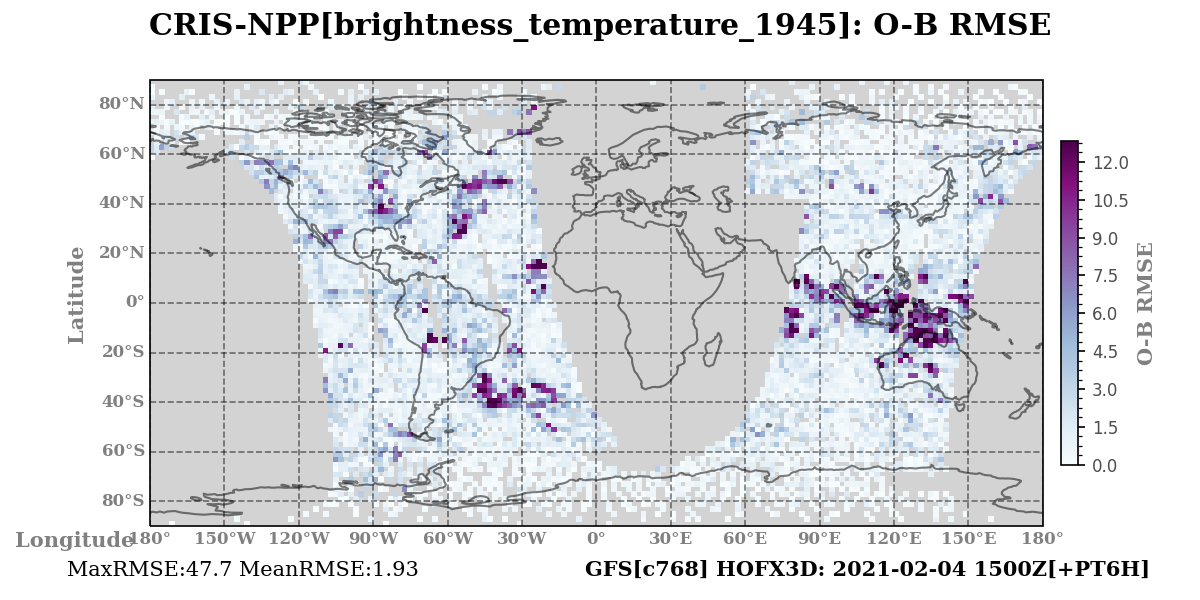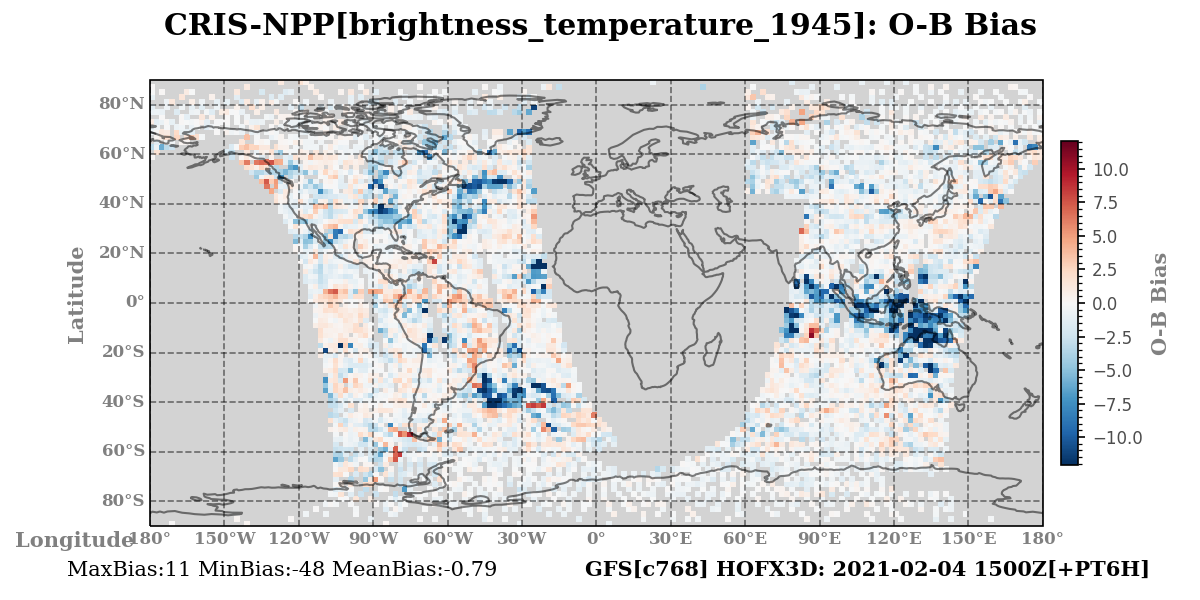 brightness_temperature_2185